Formula One Turkish Grand Prix 2020: Lewis Hamilton equals world-title record with win in Turkey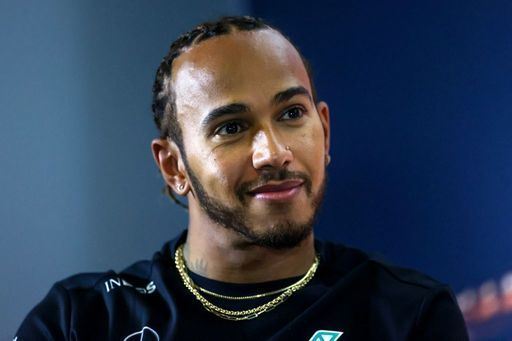 Lewis Hamilton equalled the legendary Michael Schumacher's all-time world title record of seven World Driver Championships as he stole victory in Turkey with more than 30 seconds to spare.
It was a tough start due to the wet weather, even before the lights went out, as George Russell made an unexpected repair as he made contact with the pit wall – this forced the Williams Racing team to replace his disconnected front wing.
Once the five red lights went out, all of the cars on the grid struggled to get away as they tried to find the grip on the damp surface.
Renault's Esteban Ocon was one of the first drivers to be sent spinning after contact was made with his teammate Daniel Ricciardo after Hamilton attempted a move up the inside at turn one.
To avoid a first lap collision, Valtteri Bottas, Mercedes, attempted to dodge the spinning Renault but was sent spinning himself at turn one. First of six spins in total for the Finn.
Tyre problems plagued all of the drivers in the opening laps of the Turkish Grand Prix as drivers struggled to find grip with their full wet and intermediate tyres.
By lap seven, as a result of his early, first lap spin, Bottas sat in 16th – during a race where he needed to outscore his teammate by eight points to take the title fight to Bahrain. In the very same lap, Charles Leclerc, Ferrari, pitted for his first set of intermediate tyres – the second driver to pit, Ocon being the first.
On lap 18, Max Verstappen spun out as he chased the gearbox of Racing Point's Sergio Perez. As the Dutchman followed in the turbulent air and water spray of the Mexican's RP20, he struck the wet run off heading towards from turn 12, spinning the leading Red Bull.
Alexander Albon, Red Bull, managed to overtake Verstappen and chase down the Mexican driver.
Sebastian Vettel, Ferrari, pitted for fresh intermediate tyres, on lap 34, as he followed his Monegasque teammates action while Albon went for a spin at turn four – down to his bald, worn inters and the lack of grip on the newly-laid track.
By lap 37, Hamilton, who started in sixth following a poor qualifying session, took the lead of the Grand Prix after he overtook Perez, with the help of the Drag Reduction System, heading into turn 12.
While Racing Point's Lance Stroll – the pole-sitter and race leader – pitted for fresh intermediates.
After being pressured by McLaren driver, and future teammate, Lando Norris, Ricciardo was another driver to be given a spin – on lap 49 – while he locked up at the final chicane.
When the race came to its conclusion, Hamilton managed to push out a one-stop strategy, with 50-lap used tyres, and more than 30 seconds separating the winning Mercedes from second place Perez, while Vettel took home third – his best finish in 2020.