NE Rugby clubs face uncertain future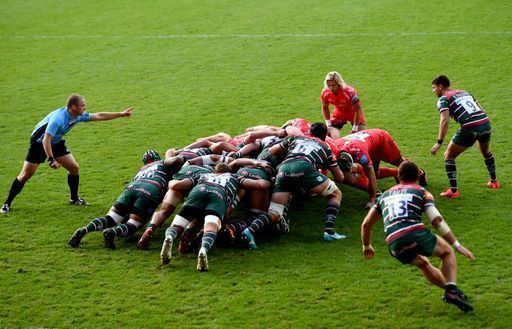 RUGBY clubs face a fight for their very existence according to one leading north east player.
Dan McKay, who is first team captain of South Shields RFC, highlighted the desperate of plight of some clubs during a discussion regarding the impact that the Coronavirus pandemic has had on grassroots rugby.
The closure of clubhouse bars has starved many clubs across the region of a much-needed revenue stream in the absence of fixtures being played. When asked the if the restrictions would place clubs in a position of life and death McKay agreed with the dire view immediately.
"With bars closed due to the second lockdown, many clubs have had to resort to crowdfunding to try and pay off their overheads and bills," he said.
The pandemic has showcased to the general public the problems that are facing the games governing body.
The games governing body are reportedly considering a plan to lay off hundreds of staff to cut costs with some reports claiming the cash strapped organisation were in talks to produce a fly on the wall documentary akin to the ones that Manchester City and Tottenham Hotspur have recently produced with the Amazon Prime 'All or Nothing' series.
But what all of the reports surrounding the cost cutting at the RFU do point to, is a governing body who have been dealt a severe body blow by the aftermath of the pandemic and are struggling to govern a game which itself is struggling to survive in pandemic Britain.
Despite all of the setbacks, McKay says that the appetite of the club has not been dampened and they are all raring to continue playing the game that they love.
He said: "The players have been training from May up until just before the second lockdown was announced in November.
"They have worked hard, and they just want to express themselves on the pitch and we are ready to go."