British basketball's finest exports: five of the best British NBA players
Despite being born in New York, Fabulous Flourney helps fly the flag for British basketball in his roles as a video coordinator and player development coach for the Toronto Raptors.
Flourney spent the entirety of his professional career in the British Basketball League (BBL), including spending almost two decades as a player-coach of the most successful franchise in league history, the Newcastle Eagles. 
After becoming a UK citizen, he even represented the English national team, being capped 16 times, and winning a bronze medal at the 2006 Commonwealth games.
Although not known for basketball, Britain already has several players who have had impressive NBA careers, including an NBA champion.
Here are the five best.
---
5 – John Amaechi (retired)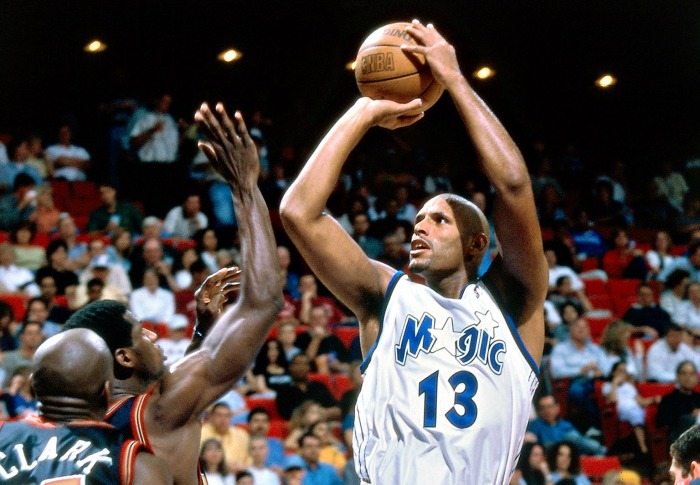 Career games played – 294 Regular Season, 7 Play-off
Career averages – 6.2 Points, 2.6 Rebounds
Born in Boston, but raised in Stockport, Amaechi initially entered the NBA as an undrafted player after a five-year college career split between Vanderbilt and Penn State.
Standing at 6ft 10in, Amaechi was capable of playing both as a forward and a centre.
After only playing 28 games in his maiden season with the Cleveland Cavaliers in 1995-1996, Amaechi spent the next three seasons playing in Greece, the UK, Italy and France.
It was with the Orlando Magic that he had his greatest success, playing 80, then 82 regular season games in '99-'00, and '00-'01, including a statistical peak of 10.5 points, 3.3 rebounds in the former.
A two-year stint with the Utah Jazz followed, playing north of 100 games.
Amaechi's career came to an end after the 2003-2004 in which he was traded to the Houston Rockets, but did not play for the team.
---
---
4 – OG Anunoby (active)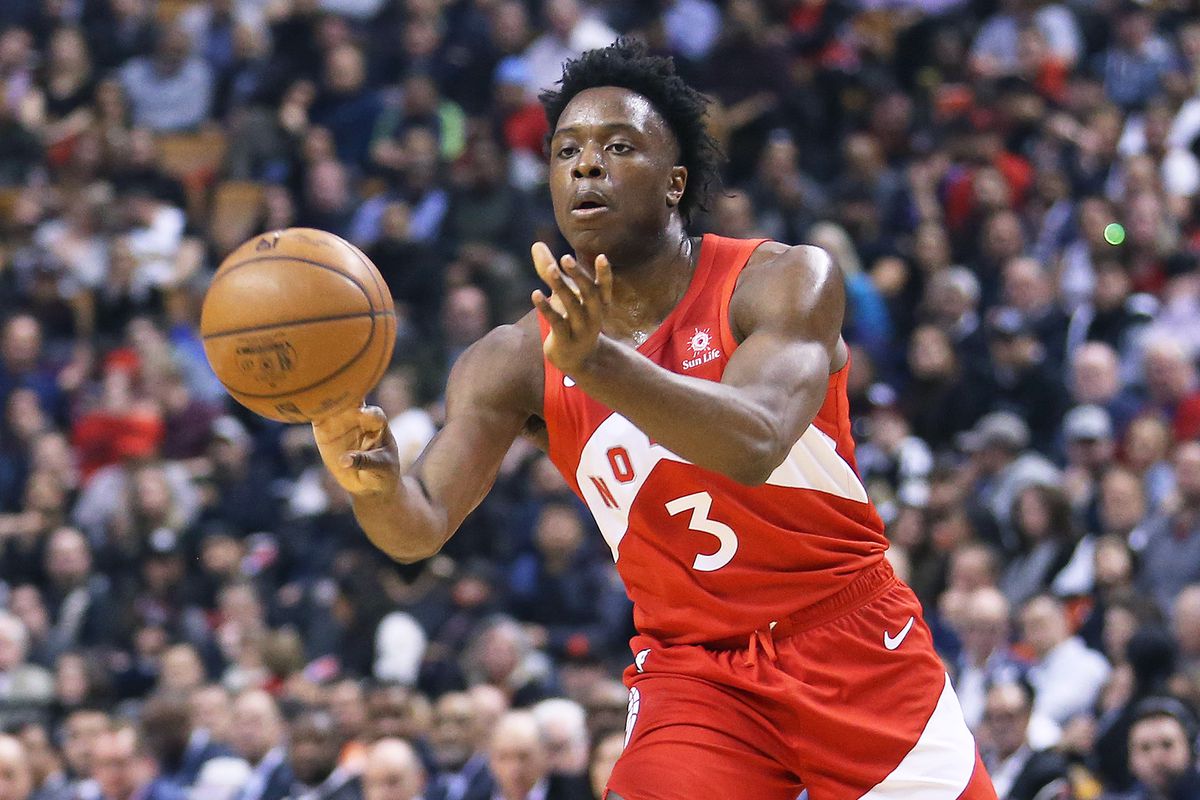 Career games played – 228 Regular Season, 21 Play-off
Career averages – 8.3 Points, 3.7 Rebounds
By the end of his career, Anunoby could easily be the best British basketball player to play in the NBA, but takes fourth place by virtue of being so early in his NBA tenure.
Moving to the United States from London at four years old, Anunoby played two years at Indiana University before being selected with the 23rd pick in 2017's NBA Draft.
In just his second season, Anunoby's Toronto Raptors captured the 2018-2019 NBA championship, but unfortunately he couldn't play due to an emergency appendectomy.
The Raptors showed their commitment to the 23-year old, though, handing him a four-year, $72million contract in December 2020.
Anunoby has already begun to repay the franchise's faith in him, posting averages of 14.6 points, 5.9 rebounds, 1.6 assists and 2.0 steals on shooting splits of 48.9/43.1/75.0 in 18 games so far this season.
---
3 – Ben Gordon (retired)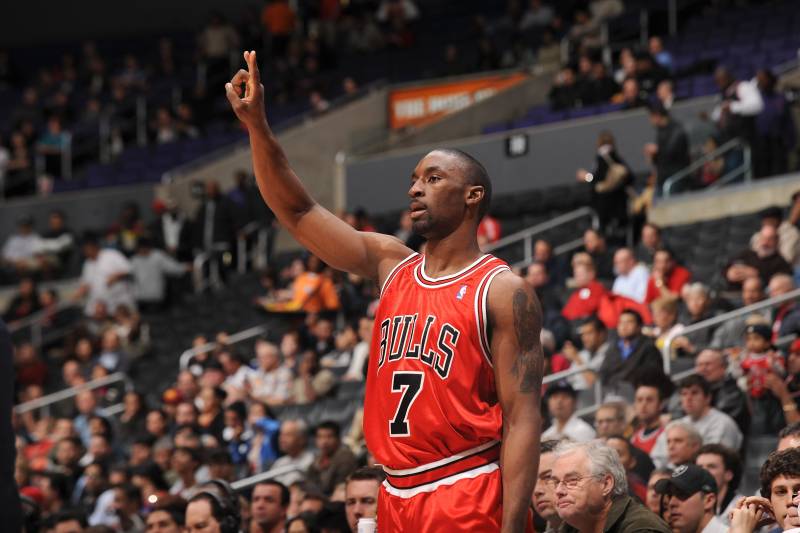 Career games played – 744 Regular Season, 29 Play-off
Career averages – 14.9 Points, 2.5 Rebounds, 2.5 Assists
Another London native, Gordon became a star as a member of the UConn Huskies, winning the NCAA championship in 2004.
This led to him being selected third overall in that year's NBA Draft by the Chicago Bulls.
Gordon set the league on fire in his rookie season, pouring in 15 points per game with an impressive 3PT% of 40.5 off the bench, becoming the first player to win Sixth Man of the Year as a rookie.
His addition helped the Bulls finish with a winning record for the first time since Michael Jordan's departure in 1998.
Gordon's career peaked in his third season, 2006-2007, as he posted an efficient 21.4 points per game, along with 3.1 rebounds and 3.6 assists.
Alongside another player from this list, Gordon and the Bulls swept the previous year's champion, the Miami Heat, in the first round of the play-offs, with Gordon averaging 25.5 points, 5.3 rebounds and 5.5 assists on 44.3/40.0/86.7 shooting splits.
After leaving the Bulls to sign a near-$60million contract with the Detroit Pistons, Gordon's play declined, and he found himself out of the league in 2015.
Over his peak years, though, Gordon proved to be a great scorer, and the best in NBA history to come out of Great Britain so far.
---
2 – James Donaldson (retired)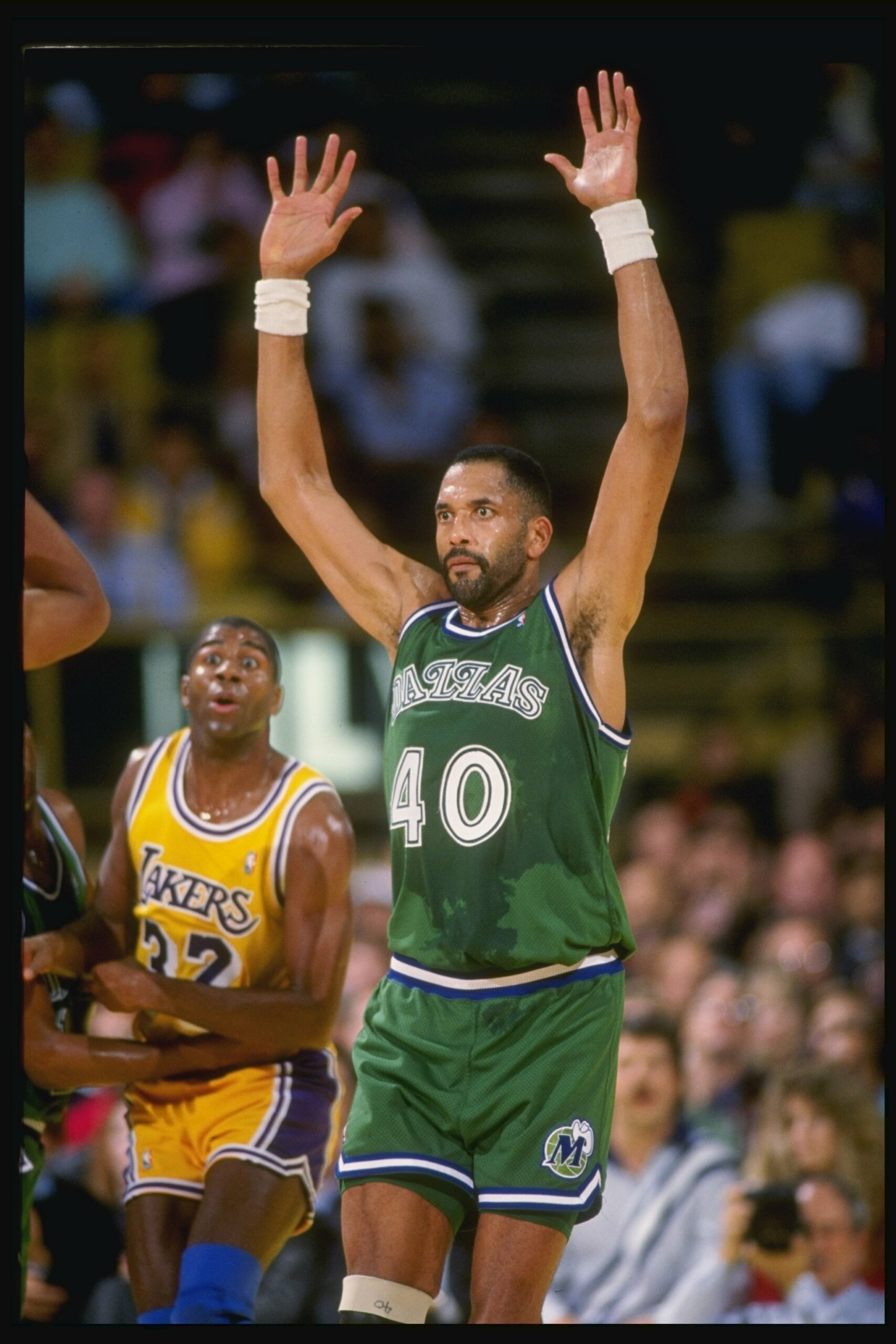 Career games played – 957 Regular Season, 51 Play-off
Career averages – 8.6 Points, 7.8 Rebounds, 1.3 Blocks
James Donaldson holds the record for most regular season games played by a British player with 957.
Born in Heacham, Norfolk, Donaldson was an NBA veteran, spending 14 seasons in the league with the Seattle Supersonics, San Diego/Los Angeles Clippers, Dallas Mavericks, New York Knicks and Utah Jazz.
Donaldson managed to make the All-Star team in 1988, but perhaps his greatest season came the year before, when he posted stats of 10.8 points, 11.9 rebounds and 1.7 blocks on 65.8% True Shooting (58.6% from the field, 81.2% from the free throw line), helping lead the Mavericks to the #2 spot in the Western Conference that year.
Unfortunately for Donaldson, a 15 point, 14 rebound performance in game seven of the Western Conference finals was not enough, as his team succumbed to the eventual champions, the Los Angeles Lakers.
He remained with the Mavericks until February 1992, when he was traded to the Knicks, before finishing his NBA career in Utah.
At the moment, Donaldson ranks 86th in total NBA career rebounds, 55th in blocks, 13th in Field Goal Percentage and 7th in True Shooting Percentage.
A productive career to say the least.
---
1 – Luol Deng (retired)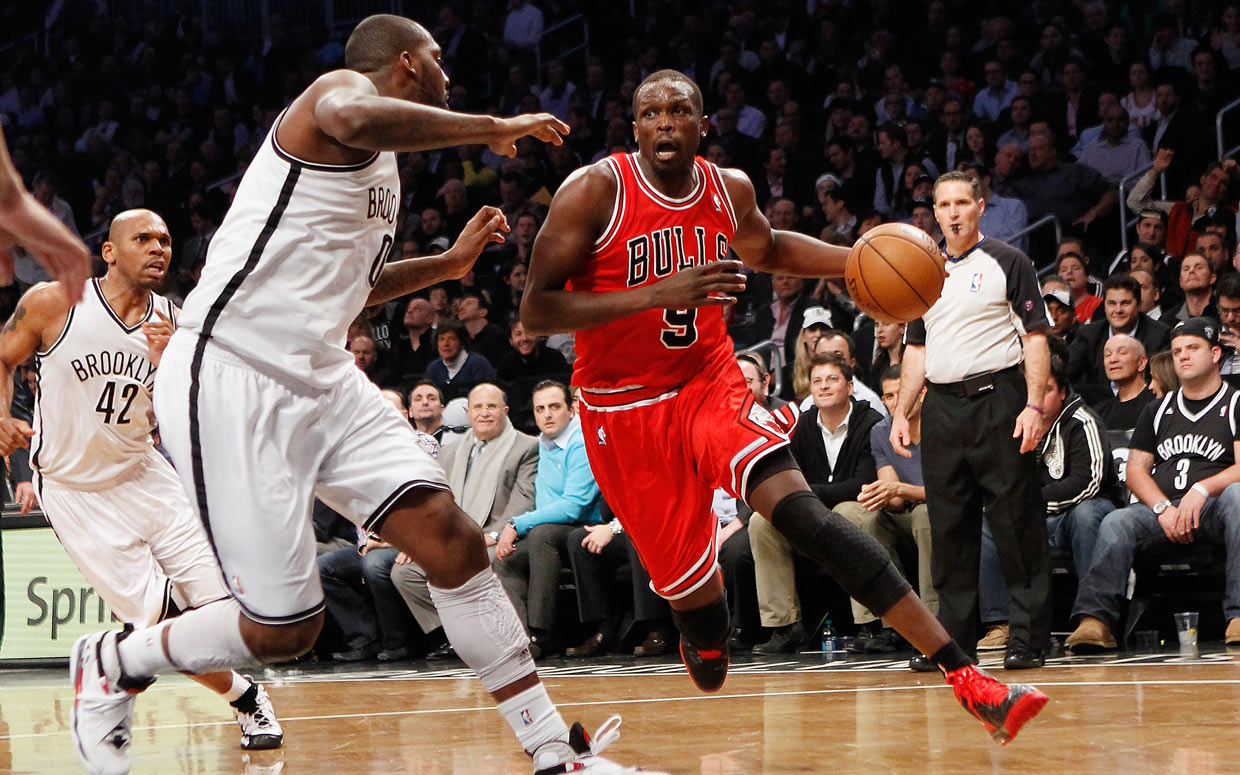 Career games played – 902 Regular Season, 62 Play-off
Career averages – 14.8 Points, 6.1 Rebounds, 2.3 Assists
Luol Deng grew up in south London, becoming a well-known player for his performances in European tournaments for the England national team.
This led to him moving to the United States at age 14, going on to be regarded as second only to Lebron James as the most promising high school player at the time.
Following a one-year stint at playing for one of college basketball's elite, the Duke Blue Devils, Deng was drafted seventh overall by the Phoenix Suns in the 2004 NBA Draft, four selections after Ben Gordon, but joined Gordon due to pre-agreed trade.
While in Chicago, Deng became known as a ferocious defensive player, with an excellent motor, even leading the league in minutes per game in 2011-2012, and 2012-2013, where he picked up consecutive All-Star selections.
In the aforementioned first round play-off series against Miami, Deng dominated with averages of 26.3 points, 9.0 rebounds, 3.0 assists and 1.8 steals, but his deepest play-off runs came later.
Deng, as MVP Derrick Rose's sidekick, helped lead the Bulls to the 2011 Eastern Conference Finals, but was beaten by the newly-formed Miami Heat big three of Lebron James, Dwyane Wade and Chris Bosh.
Deng later played for the Cleveland Cavaliers, Miami Heat and Los Angeles Lakers before finishing his career in Minnesota with the Timberwolves.
With his NBA career earnings estimated to be around $158million, in addition to his playing accolades, Deng was clearly well-regarded around the league, and the perfect player for future British hopefuls to look to for inspiration.