Newcastle Eagles lose fourth game in a row after a poor start against Cheshire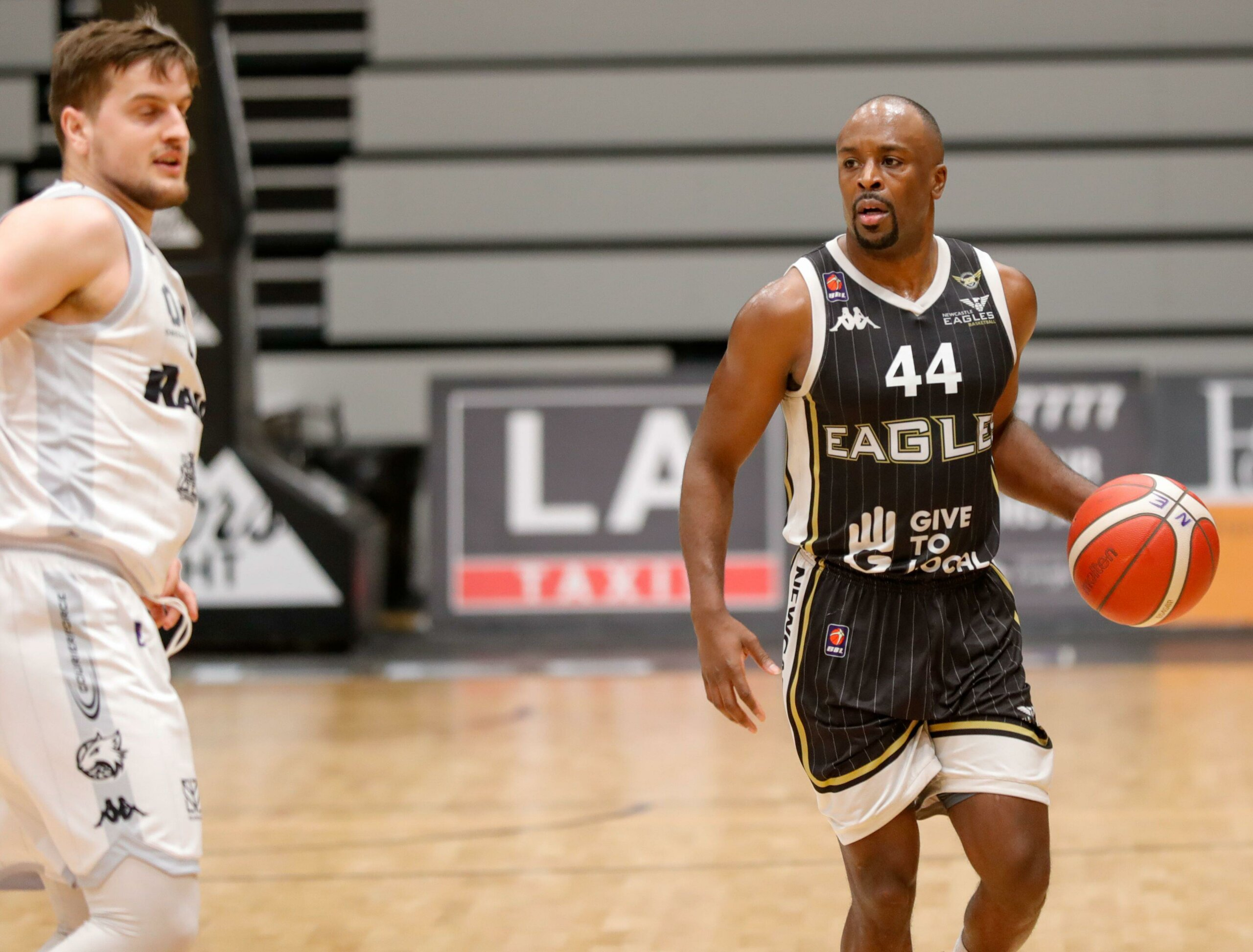 NEWCASTLE EAGLES 67 CHESHIRE PHOENIX 75
The Eagles lose by eight points after a weak start.
The first quarter was a weak one for the Eagles, so that they ended up 20 points behind.
Afterwards, the Eagles' offence improved but the deficit was reduced to 13 points.
Even after halftime, they don't really manage a turnaround and are still down by 12 points.
The final quarter saw the Eagles wake up and briefly sniff overtime, but sloppy finishing saw them lose 67-75.
Last week, the Tyneside team announced the signing of Hashan French. He is expected to get Marc Steutel's team back on the winning track.
Cheshire's Will Neighbour opened the game for the visitors with a three. Both sides threw away a lot in the first two minutes. However, the visitors take a 6-1 lead with two successful threes.
The Tyneside team is far too open on the visitors' three throws, this quickly leads to a deficit.
Jamell Anderson's dunk after 5 minutes played gave the visitors an 11-point lead. Meanwhile, the Eagles had just five points on the scoreboard.
The gap grew and the hosts were 20 points behind at 11-31 after the first quarter.
Javion Hamlet, who was missing in the last league game, opened the second quarter. The Newcastle Eagles scored better in this quarter, but the deficit was already too big. The first few minutes were not particularly strong offensively on either side.
The fact that the Eagles reached the team foul line did not help them to catch up. A three-pointer by David Cohn and a dunk by local hero Darius Defoe brought the Tyneside team to within 13 points.
The arena could also clearly hear that Cheshire had brought their own fans.
Even after half-time there was no sign of a turnaround for the Eagles and everything looked like the next defeat. It again took a few minutes to even get on the scoreboard. The hosts also had a hard time with the referee decisions in this quarter.
It was not until the final quarter that some excitement returned to the Vertu Motors Arena. Cheshire opened the scoring, but the Eagles countered directly with a three-pointer. After a successful free throw by Kyle Johnson, the deficit was back in single digits for a long time.
Cohn stands out in this quarter with successful actions and full commitment to the team and his successful three-pointer brings his team within three points.
With three minutes on the clock, the Eagles' actions became less precise again and allowed the visitors to extend their lead.
The Newcastle Eagles lose their fourth game in a row and lose sight of the play-off places.
Next Sunday, the team will travel to Scotland to face the Caledonia Gladiators.