Tranmere podcaster predicts Sunderland to score a 2-1 Wembley cup final victory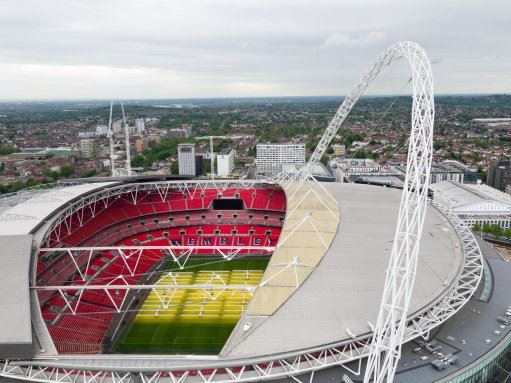 Can Sunderland finally get a Wembley win after years of heartbreak?
The Black Cats face League Two opposition Tranmere in the final of the Papa Johns Trophy this weekend at Wembley – a place where Sunderland have had many a heartbreak.
The Wearsiders are in blistering form ahead of Sunday's cup final, winning seven of their last eight games. Lee Johnson's side reached the final after beating fellow League One promotion rivals Lincoln City in a close match which Sunderland won on penalties. Much like Sunderland, League Two side Tranmere are pushing for promotion, sitting fourth in the table, only two points behind first place.
Ahead of Sunday's cup final, SportsByte spoke to Tranmere fan and host of the 'This is Tranmere' podcast, Matt Hibbert, about Tranmere and what Sunderland fans can expect heading into Sunday.
SB: Much like Sunderland, Tranmere is a side pushing for promotion, sitting fourth only two points behind first, do you see them getting promoted?
Matt: I'm an eternal pessimist when it comes to Tranmere, so my head tells me we'll find a way to fall short, but my heart says this is a different Tranmere these days and we've got the quality to get over the line.
SB: Compared with Sunderland and their woeful Wembley record, Tranmere have enjoyed some success, such as getting back into the Football League in the 2017/18 season: do you think this will boost your confidence going in?
Matt: This is our fourth Wembley visit in four years; we lost the National League play-off in 2017, won it in 2018, and then did the unthinkable the following year and won the League 2 play-off final, so in recent times Wembley holds very happy memories for us.
SB: Not much is known about Tranmere from a Sunderland perspective, but one thing we do know is ex-player James Vaughan, who seems to be relishing his time their scoring 18 goals already this season. Just recently it has been confirmed that he will miss this weekend's game through injury, so how much of a miss will he be and who is the danger man Sunderland need to be aware of after his absence?
Matt: Vaughan's injury is a big blow, not just for Sunday, but our entire season. There's a slim chance he'll be back before the end of the season, but I wouldn't bet on it. Without him I'd say our one to watch attacking-wise is Kaine Woolery; scored a screamer in the semi-final at Oxford and a very lively threat who can play anywhere across the front three.
SB: What can Sunderland expect from Tranmere in terms of formation and playing style?
Matt: It really depends what Keith Hill decides to do. Since Vaughan's injury two weeks ago we've had to change our shape and system, and seemingly found the right one on Tuesday against Southend, with Paul Lewis playing as a 'false No 9' alongside Woolery, and Liam Feeney sitting in a deeper play-making role.
SB: What is your honest prediction for Sunday's cup final match-up?
Matt: I think we'll lose, but hopefully put up a good fight and a decent display: we like to play football, so hopefully the Wembley pitch will aid that.
Score prediction?
Sunderland 2 Tranmere 1