'I think people have other priorities' says Paul Matthews as ice hockey returns with streaming games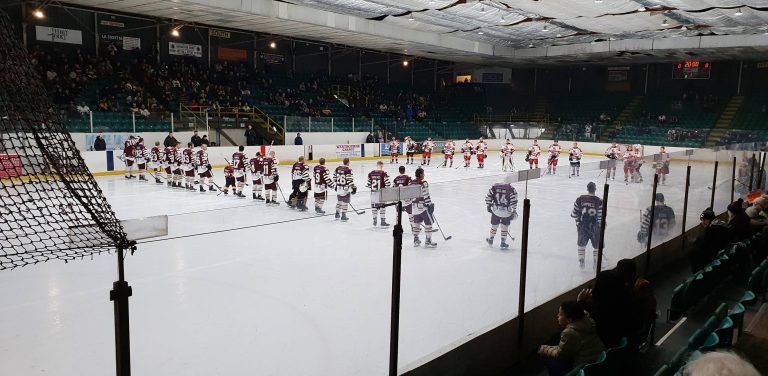 As ice hockey returned and restrictions relaxed, Paul Matthews, Whitley Warriors, believes people might have 'other priorities' than to watch ice hockey at home.
In the recent months, competitive ice hockey in the United Kingdom has finally returned following its 12-month absence. The Spring, North and South cups finally allowed fans to watch their local ice hockey teams battle it out for silverware.
As a requirement for the return of hockey, the games were played behind closed doors. However, fans were still able to watch the games through a streaming service which was introduced in a small 'pilot series' last November.
But, in a region where ice hockey has fallen, North East teams are worried about the sustainability of streaming games if it's to be the norm in September.
Paul Matthews, Whitley Warriors general manager, said:
"We had thought about it. But, which game would it be at? You know, you have to pay somebody to stream the game and edit it etc. So, it wasn't financially viable for us.
"At the start, it looked quite successful but what I've been hearing now is that it's tailing off. Now that people can go to the pub or they can go to the shops, I think people have other priorities other than sitting in the house, watching the hockey.
"I had spoken to the rink management and they agreed with us that it wasn't viable at all."
Allen Flavell, Billingham Stars team manager, also said:
"[It's] not the best idea unless rinks are sold out.
"[The] money raised from streaming will not finance lower league ice hockey teams.
"It could possibly work [in the Elite League and National League] but you would lose out on: programme sales, bar sales, raffle tickets and merchandise revenue."
As cup competitions returned, neither team were involved with the North Cup that concluded in March as Widnes Wild secured the title.
Matthews said:
"It wasn't do-able for the Warriors to enter any cup competition as well, plus the fact, we have only registered on a training-basis. We haven't registered to be playing again because that's another big cost element as well.
"Obviously, paying for buses and transport up and down the country. It might be feasible for other people, I don't know, they might have a bit of a shorter journey etc. if you're set in the Midlands, with a bigger budget than us."