VAR – Why isn't it working?
VAR (Video Assistant Referee) was introduced to top-tier football to help referees make correct decisions in vital moments, particularly offside calls and penalty decisions. That has not happened and thus far is a failed experiment and flawed system.
VAR has had its moments where it has provided the correct decision following a mistake from a referee, but they are few and far between. More often than not it is getting it all wrong and killing the game we all know and love. Examples of this include delayed celebrations, wrong decisions and many minutes of football sacrificed. There have also been times where the lines being used for tight offside decisions have been slanted showing just one of many issues with VAR.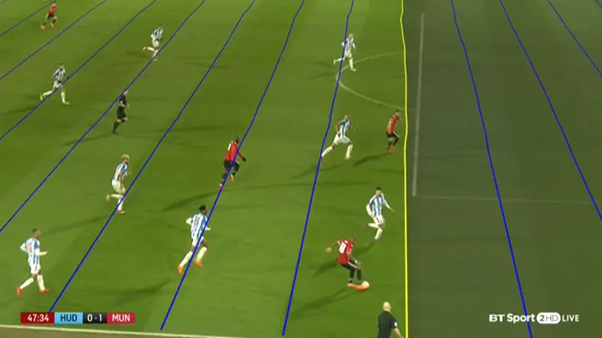 Most football fans would prefer to go back to plain old refereeing and if a decision is wrong or an offside is incorrect then so be it, we can chalk it up to human error, instead of this ridiculous system that we have now been forced to endure.

Only last November a poll for Match of the Day concluded with a resounding result against VAR.
When VAR was introduced, you could maybe understand some teething trouble but over two years later and we are facing the same 'technical issues' we encountered on day one. In the past two months there have been many controversial decisions by VAR, one of which included a West Brom goal being ruled out for offside because VAR were measuring the wrong player with the lines. Later VAR HQ had said: "From the position of the camera we couldn't draw a definitive line. So, the original decision stands." The original decision had been given as offside, as you can clearly see the second West Brom player in the picture who scored (yellow boots) was onside and the goal should have stood.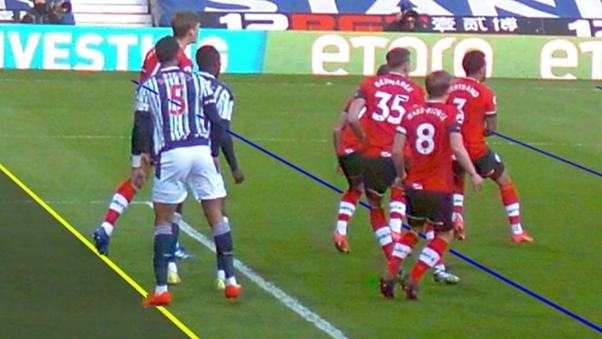 This is just one of the many times VAR has left football fans frustrated with the technology, not only does it get many game-changing decisions wrong, which is the one job it was brought in to do. It kills goal celebrations or makes footballers and fans alike look a bit silly afterwards if they celebrate a goal that ultimately does not count. For instance, if a team was drawing 1-1 in the 90th minute and they scored to go 2-1 up and essentially win the game, the fans and players are going to celebrate very passionately just for VAR to possibly rule it out a couple of minutes later. It kills all momentum in football, which is not what we want to see in our game certainly not at the highest level.
Other instances where VAR has hurt football is when it let play go on for a while before pulling it back. One major example for this was in the Champions League match when Borussia Dortmund were playing Sevilla. Dortmund striker Erling Haaland had just scored but was adjudged to have fouled a Sevilla player in the build-up, but following a delay the referee had gone to the VAR monitor and had awarded a penalty to Dortmund for an earlier foul in the game, Haaland stepped up to take the penalty but struck the post, then as Sevilla played on, they were stopped by the referee. The match official had been told by VAR the goalkeeper was off his line when the penalty was taken, meaning a retake of the penalty which Haaland scored this time. All in all, the correct decision by VAR but at the cost of plenty of football and many minutes taken off the game clock.
I believe VAR needs many improvements if it is to stay in football. If not, I believe the money spent on the technology would be better being used to give referees the correct coaching to make sure they are getting the decisions correct in the future, because with or without the technology it all comes down to a human making the final decision.