Come On Kenny! Emotional tale of racing syndicates' dream come true after tragic death of close friend.
At 4.20pm on April 21, C'mon Kenny won on his racecourse debut in the final race of the day at Ludlow.
The story behind the five-year-old grey gelding and his neck victory at odds of 10/1 is something even Hollywood wouldn't dream of writing.
It is rare that fairy tales ever happen in the Sport of Kings. They are few and far between, but this particular tale may bring a tear to the eye of any reader with half an ounce of sentiment.
On January 21, NE-Chance syndicate manager Matthew Hilton lost his best friend, Kenny Riley, to COVID-19.
Hilton said: "We were best friends for a good fifteen years. We met at Belle Vue greyhound track. Kenny later became a chauffeur and drove a lot of English Premier League players in the North-West and was really well liked in Manchester. Unfortunately, he died of COVID-19 on my son's birthday."
This prompted Hilton to name a racehorse in honour of his dear friend, Kenny.
Hilton said: "When Kenny died, we were heartbroken. I gathered a lot of his friends together so we could buy a horse in his name."
Dual-purpose trainer Ian Williams was the man tasked with finding a suitable horse to do Kenny and members of NE-Chance proud.
Williams said: "I've known Matthew for a while now and it was apparent in his conversation to me that the lads had lost a great friend so early in life, and it was such a sad loss. They really wanted to remember him in a fitting way.
"We had a horse by Dutch Art who I managed to change the name of and who is now fondly known as C'mon Kenny."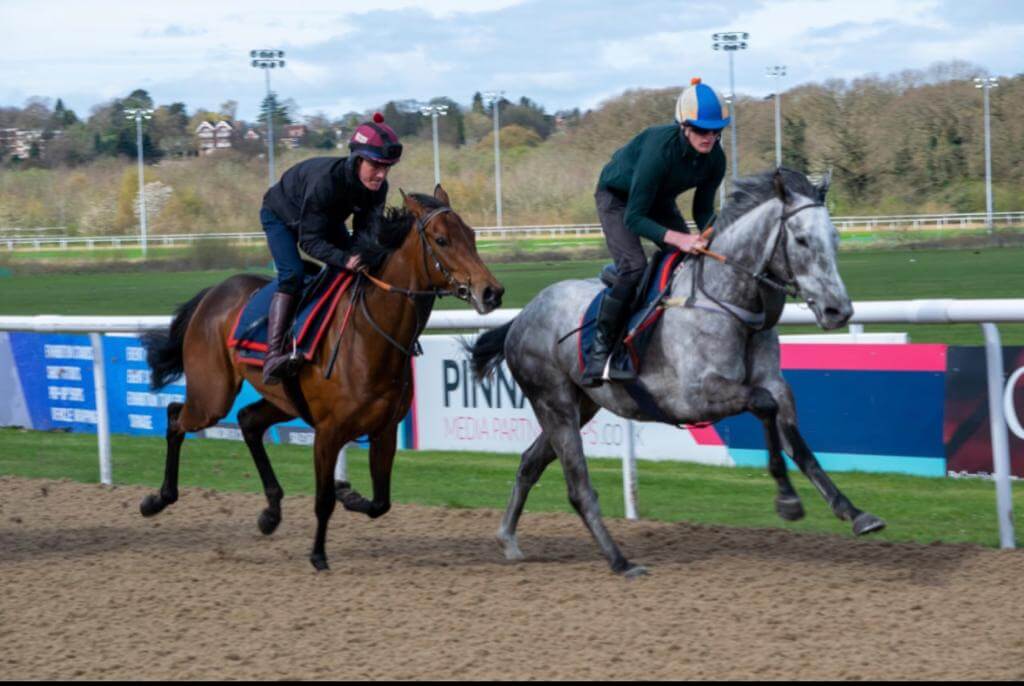 C'mon Kenny showed inexperience throughout his racecourse debut and was under pressure turning into the Ludlow home straight.
However, under an educational ride by conditional jockey Charlie Todd he responded to his riders urgings and got up on the line to prevail by a neck.
Williams said: "He evidently has a lot of ability. He was a Godolphin horse who was bred to be a decent two-year-old. He could be a decent flat horse. We'll let him tell us."
A percentage of the prize money from the race itself was donated to Kenny Riley's family by members of the syndicate with a share in the horse.
The dramatic closing stages of C'mon Kenny's win at Ludlow encapsulated the emotions Kenny's friends and family have gone through in recent months.
Who knows what the horse will go onto achieve in future? One thing we now know for sure is they own a horse who will do them proud.