Newcastle United Takeover: Who could be the first new signings under Staveley?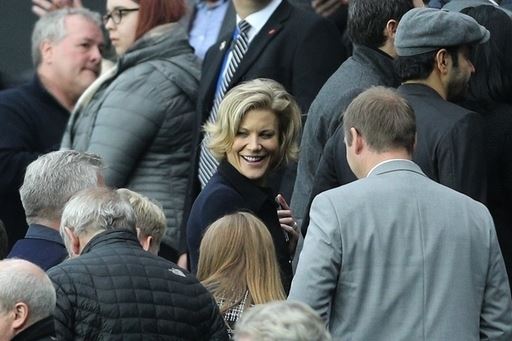 Since the takeover of Newcastle United Football Club was completed last Thursday, many questions have been raised regarding the possible big name signings that the club could be now able to afford? With a number of high profile players in vulnerable positions at their current club, there are plenty of talent for the club to pick from.
Jesse Lingard:
The English international had a phenomenal loan spell at West Ham last season, scoring 9 goals and creating 4 goals in 16 games for the Hammers, as well as picking up a Premier League Player of The Month award in April. Despite this, Lingard has struggled to break into the Manchester United lineup this season due to the signings of Jadon Sancho and Cristiano Ronaldo alongside the brilliance of the likes of Edinson Cavani and Bruno Fernandes. The midfielder will no doubt be desperate for game time to maintain his place in the England setup, and with his contract expiring in the summer of 2022, there is a possibility Newcastle could strike a cheap deal for Lingard.
Phillipe Coutinho:
Despite his dream move to Barcelona not going according to plan, it wasn't long ago that Coutinho was one of the brightest players in the Premier League at Liverpool. The Brazilian made 152 league appearances for the Reds, scoring 41 goals and racking up 35 assists, whilst proving his versatility playing in numerous positions. It was also only a year ago that Coutinho was part of the Bayern Munich side which won the Champions League in 2020, and even scored twice in that famous 8-2 win over Barcelona. Due to the current financial crisis over in Barcelona, surely a reasonable deal wouldn't be too hard to agree on with the Catalonians who are keen to make some money.
Anthony Martial:
Another United man on this list, when Martial arrived in the Premier League in 2016 there were huge expectations and hype around the then-teenager, with many labelling him as "the next Henry". It would be fair to say this hasn't quite been the case, but Martial have shown glimpses of pure quality just no where near consistently enough. The Frenchman only managed 4 league goals last season in 22 appearances and only has 1 goal to his name so far this season. However, Martial is no doubt a good player even hitting 17 league goals in the 19/20 season. One problem could be the fee that United demand for Martial, not that Newcastle couldn't afford it, but surely there are more reliable options for a similar or cheaper price?
James Tarkowski:
Perhaps the most likely on this list, it has been reported that James Tarkowski is "likely" to become a Newcastle United player in January. The english defender has been an ever-present in Sean Dyche's Burnley side and his form has been recognised by many, including Gareth Southgate who has previously called Tarkowski up to the England squad. Tarkowski has constantly been linked with a move away for years now, with clubs such as Leicester City, West Ham United and Everton reportedly being interested in the centre half. The experienced defender, with 166 league appearances to his name, could certainly be a great first signing of the new era and would no doubt play a pivotal role at the club straight away.
Alexandre Lacazette:
Finally, Arsenal striker Alexandre Lacazette has been linked with a move to the magpies in recent days after contract renewal talks with the Gunners reportedly broke down. The Frenchman's contract is set to expire in the summer so there is a high possibility that a move would be pushed through in January. The performances of the Frenchman have been rather inconsistent in recent years, but there is no doubt over his ability to find the back of the net, with Lacazette never failing to hit double figures in a single Premier League season, scoring 13 last season in a poor Arsenal side. With Newcastle's lack of attacking output proving to be an issue with the likes of Joelinton not performing up to standard, Lacazette could without doubt be a valuable signing for the Tyneside club.