Cameron Scarratt Trophy: £1,165 raised as University of Sunderland Men's 1sts and Northumbria Police contest second edition of charity football match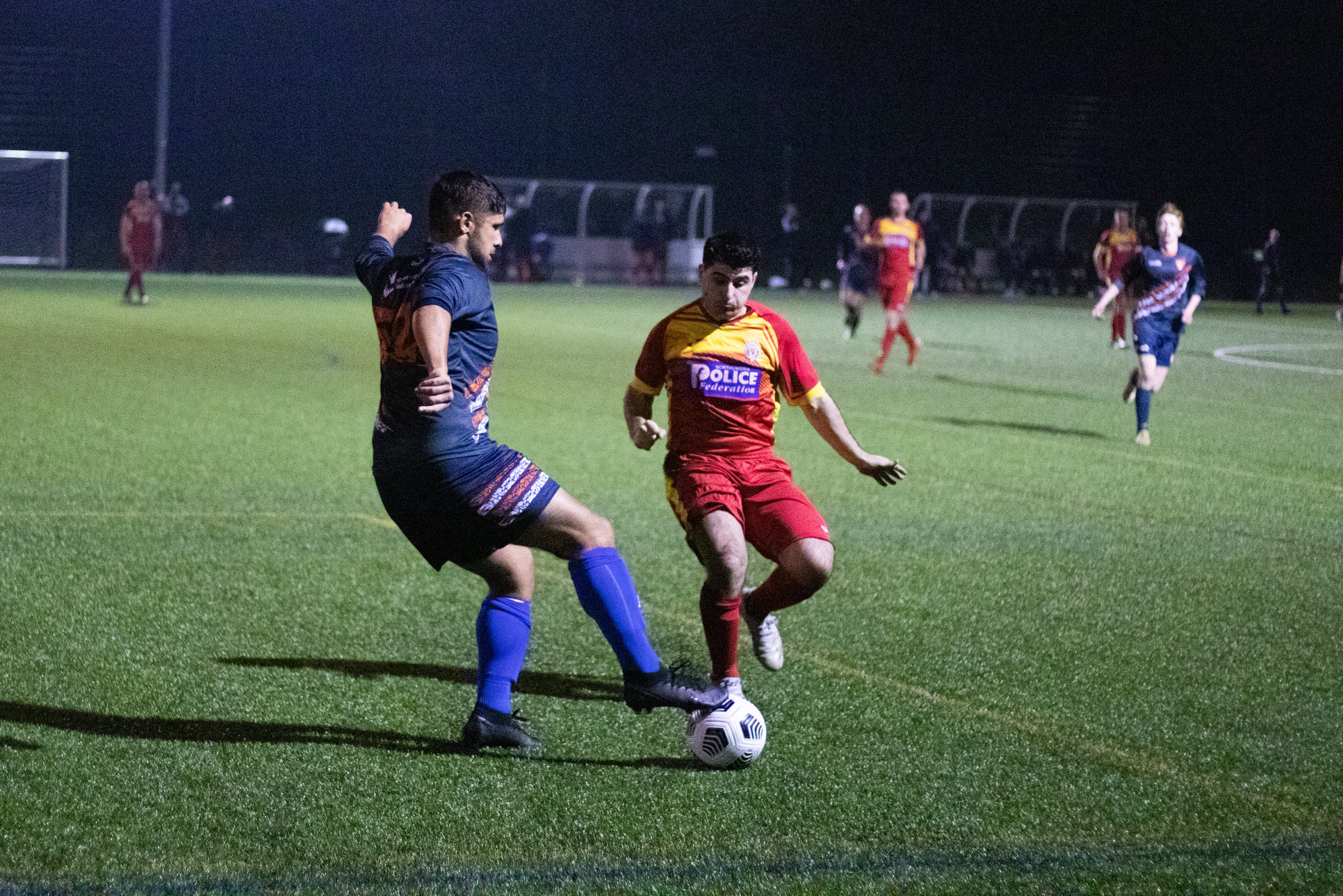 University of Sunderland Men's 1sts 4-0 Northumbria Police Men
Cameron Scarratt Trophy
Monday 18th October 2021, 7.30pm BST
Ford Quarry Football Hub
£1,165 was raised for Macmillan Cancer Support and the Oddballs Foundation at Ford Quarry Football Hub on Monday night as University of Sunderland Men's 1sts overcame Northumbria Police in the second edition of the trophy named in memory of the detective constable and former UoS student.
After the inaugural matchup in October 2019 – which raised over £730 for several good causes and was won 5-4 by the police force – the latest contest saw the university impressively run out as 4-0 winners on another brilliant evening of fundraising.
The match – which didn't take place in 2020 due to Covid-19 restrictions – was played in a familiarly competitive and positive spirit. Sunderland, though, were able to largely limit their opponents' openings while creating several of their own.
"I think fitness, in the end, told. Youth, pace, was a massive factor in that," said NP coach PC John Boddy.
"I think we gave them a helping hand in the first half – a couple of mistakes which led to the first two goals," he added.
Indeed, a little over 15 minutes in, the opener arrived when Sunderland's press – which was efficiently applied throughout – led to a stray pass across the police's penalty area.
Mathew Konstantinos was on hand to intercept before he coolly converted to give his side the lead.
A short while later, the advantage was stylishly doubled.
Ollie Barnett's superbly flighted pass from the left sent Man of the Match Omar Karam through and he rounded the goalkeeper and slotted into the empty net.
The university made several changes at half time and during the second half. They impressively built on their coherence, though, and added to their total.
It was one of those recent introductions, Jack Murphy, who made it 3-0 with a calm left-footed finish after the ball was nicely worked across the box to him by Lewis Charlton.
Charlton then rounded off the scoring when he burst into the box and swept a powerful left-footed finish across the goalkeeper and into the bottom-right corner.
The evening ended with a ceremony where PC Boddy paid tribute to Cameron Scarratt before the many generously donated raffle prizes were presented.
Northumbria Police and University of Sunderland now have one victory apiece and it is hoped that there will be many more editions of the charity match to come – a sentiment that was echoed by those involved.
"It was great a couple of years ago. Obviously Covid's interfered with that but I'm looking forward to it going on and on for years to come," said UoS coach James Clark.
"Obviously it's great to raise money for charities and it's an important thing to continue," he added.
While PC Boddy said: "I think it's massively important for us to maintain this. We've obviously built an excellent working relationship with the University of Sunderland.
"The games are always competitive but, again, it's about the fundraising side of it as well.
"For me, personally, I think it's a massive thing for us – massive thing for Northumbria Police – to be able to remember one of our colleagues in such a positive fashion.
"You can tell by the buzz that's in the room there and what was around the pitch today, it's a massive thing and long may it continue."