Monkwearmouth's Year 8Bs win out at St Aidan's despite challenging weather conditions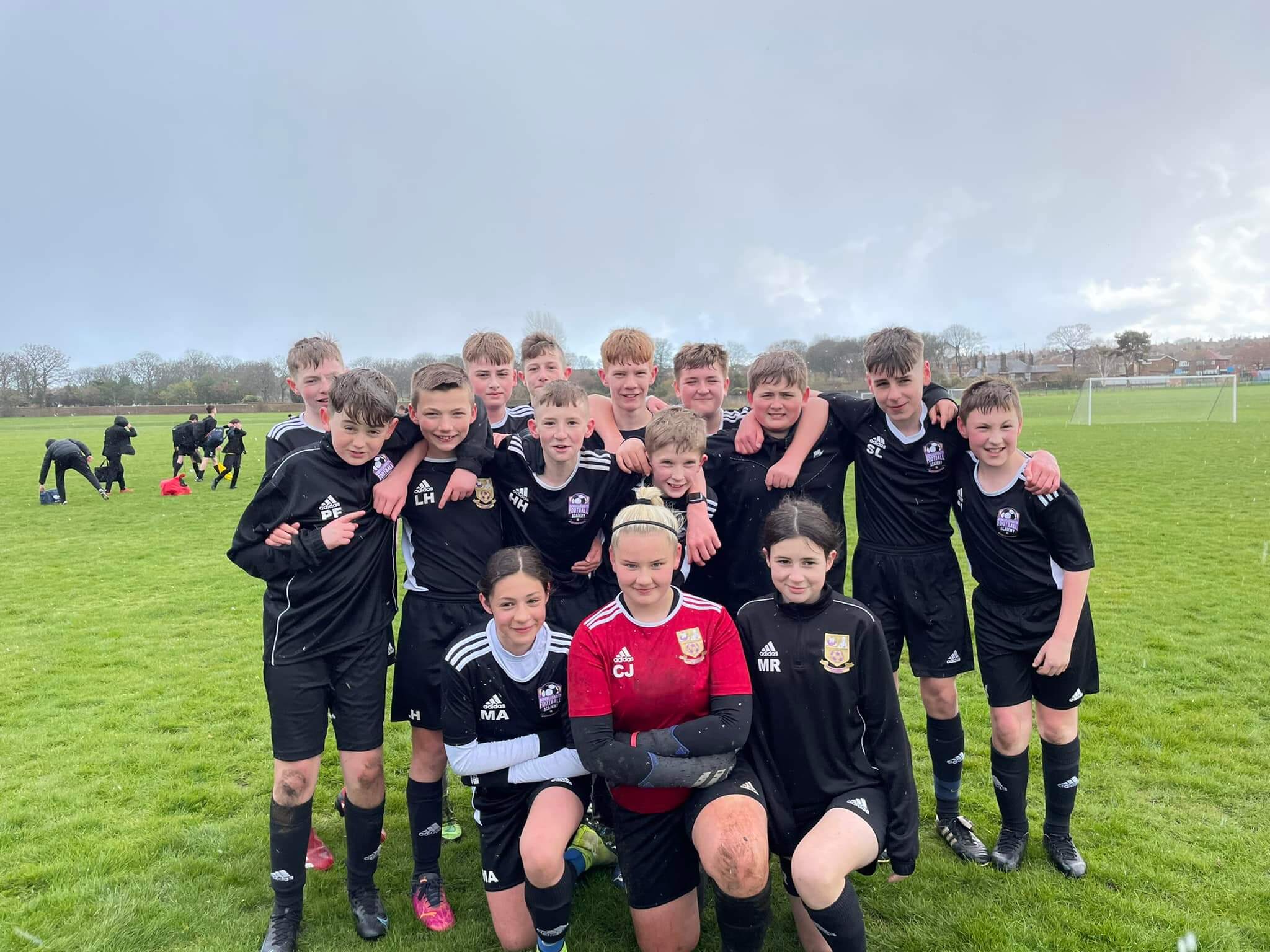 Monkwearmouth's Year 8Bs held out a fierce fight to win out 2-0 at St Aidan's on Thursday as the weather proved challenging at times.
Assistant coach Josh Akal told SportsByte that this result was up there with the best this season.
"This group! They've gave us some of our most enjoyable results this year and this one has to be up there!
"They've been starved of games from no fault of their own, so to see them back to winning ways in a 2-0 victory is quite a refreshing feeling."
Year 8 made the last 16 of the national cup this season, before bowing out to St Mary's College in Hull, so standards undoubtedly were set high from the get-go.
"Last time out in the league they were extremely disappointed in themselves because of the way they lost, being out-battled and out-worked against a strong Hetton side.
"Since then we adapted their sessions to make sure that didn't happen again, and this time out they were a totally different animal!"
The animal in the room seemed to be the weather, which added a fresh dynamic to the already challenging game on the pitch.
Akal added: "They experienced just about every weather condition possible: wind; snow; hail stone; rain. But they battled through and put in an extremely professional performance.
"First we concede a penalty which Chloe does brilliantly to save, and that spurs them on to go and get a goal shortly after through a great bit of play and a fantastic finish from Harrison.
"One of the quotes from the sideline was 'that's like a passing drill'. Then on they just grew in confidence. Again Harrison was at the heart of things driving through beating a few defenders on the way, and unselfishly sets up Ethan who calmly slots the ball past the keeper.
"This was a great moment for Ethan and his team after being out for a number of weeks due to a fractured wrist."
Akal mentioned that the group pride themselves on keeping a clean sheet, and making sure St Aidan's didn't reply was critical to the team's second-half performance.
"They were defending like their life depended on it in the second half," Akal added, "putting their bodies on the line by blocking crosses and shots to help see out the game.
"A brilliant performance, and I'm over the moon for all of them."