Gateshead FC 4-2 Darlington FC 18/04/2022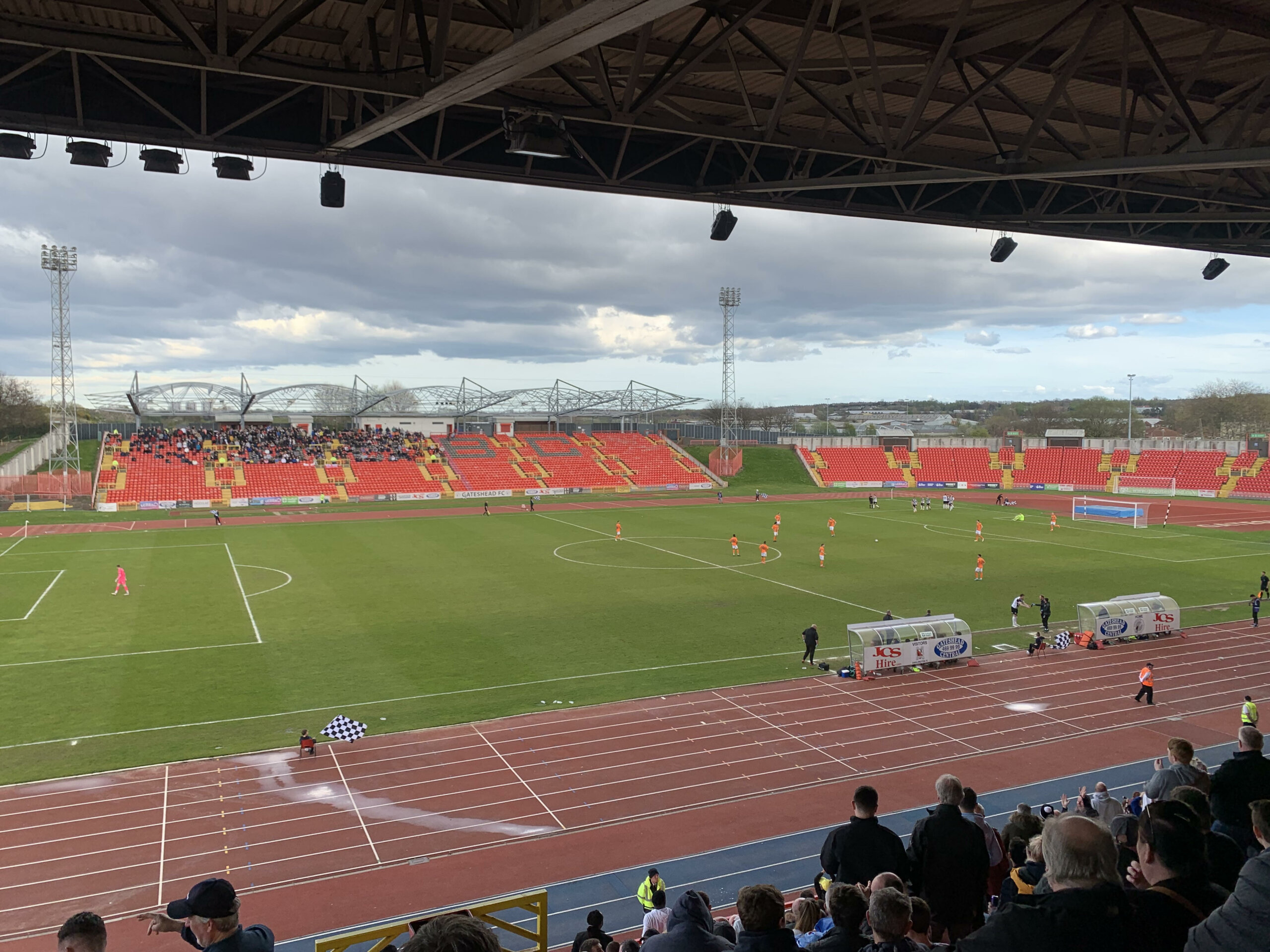 Gateshead took another step closer to promotion from the National League North after a dramatic comeback against a resilient Darlington side.
Gateshead's win was exemplified by the fact promotion rivals Brackley Town lost 1-0 at home against Boston United. This win meaning Gateshead extended their lead at the top of the table to four points with four games remaining.
Macaluay Langstaff spearheaded the comeback with a man of the match performance grabbing a brace to take his total this season to 26 league goals.
The visitors started the better of the two, grabbing themselves a goal in the 3rd minute. Nathan Lowe's smart free kick caught Gateshead goalkeeper Filip Marschall off his line and nestled into the back of the net.
Darlington then doubled their lead from the penalty spot after Jack Lambert converted a calm penalty on the 18-minute mark. Despite Darlington's two goals, Gateshead still failed to get themselves into gear and went into half time 2-0 down.
Experienced Darlington centre half, David Wheater went off injured in the 57th minute and this seemed to change the game.
After a quick one-two with Cedwyn Scott, Greg Olley slotted the ball home comfortably in the bottom right corner to start the Gateshead comeback in 66th minute.
Langstaff then in the 73rd minute grabbed the equaliser with a calm finish after getting in behind the Darlington defence.
The Heed army were then sent into ecstasy in the 84th minute when Langstaff grabbed another goal, to complete the comeback.
Connor Malley then cemented the win, in the 91st minute to make it 4-2 and send the Gateshead fans home dreaming of returning to the National League next season.