South Shields 1-1 Warrington (5-6 pens) Match Report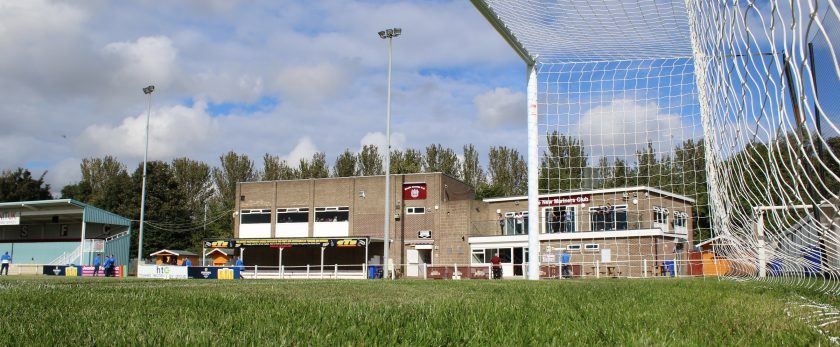 South Shields paid the penalty in the Pitching In Northern Premier League Premier Division playoff semi-final losing on penalties to Warrington and ending their promotion hopes.
The loss ensures the Mariners will remain in the seventh tier for a fifth season.
Striker Darius Osei had opened the scoring after just 20 minutes which saw the 1st Cloud Arena bouncing. But Warrington forward Jordan Buckley leveled the score.
The two sides couldn't be split in 120 minutes of football and with the score level at 1-1 after extra time, the lottery of penalties decided Warrington would progress to the final.
The Mariners started the game well and were backed by a bumper 2014 strong crowd.
Shields thought they had an early lead after just seven minutes when JJ Hooper headed into the far corner. But the offside flag cut short celebrations in the stands.
The home crowd wouldn't have to wait much longer to celebrate again and this time there was no offside to stop them. Hooper's strike was well saved by Dan Atherton, but it was a short reprieve for the Yellows as Osei swiveled and produced a fine finish to put the Mariners 1-0 up.
Warrington ended the first period well with chances for Bohan Dixon and Josh Amis to equalise before the break.
It took just seven second half minutes for Warrington to level proceedings with Buckley, who netted 17 league goals prior, to capitalise on an error by Jon Shaw and keeper Myles Boney to finish into an open net.
The goal signaled a shift in momentum as the away side nearly took the lead, but Boney denied Sean Williams' free kick with a fingertip save which clipped the post.
The visitors continued in their ascendancy into the extra period with Boney pulling off a magnificent save from Mitch Duggan's header to keep the Mariners in it.
Osei forced a good save from Atherton with his volleyed attempt with the clock winding down into the 120th minute.
The shoot-out started flawlessly with all of the first 10 penalties scored. However, the 11th from Warrington's Mark Roberts was saved by Boney giving the Mariners the chance to win it. But Will Jenkins saw his spot kick saved.
Jordan Hunter had to score to keep the Mariners in it, but Atherton saved to end Shield's season.
Warrington will play Scarborough in the play-off final on May 2nd.