Manchester City 5- 0 Newcastle united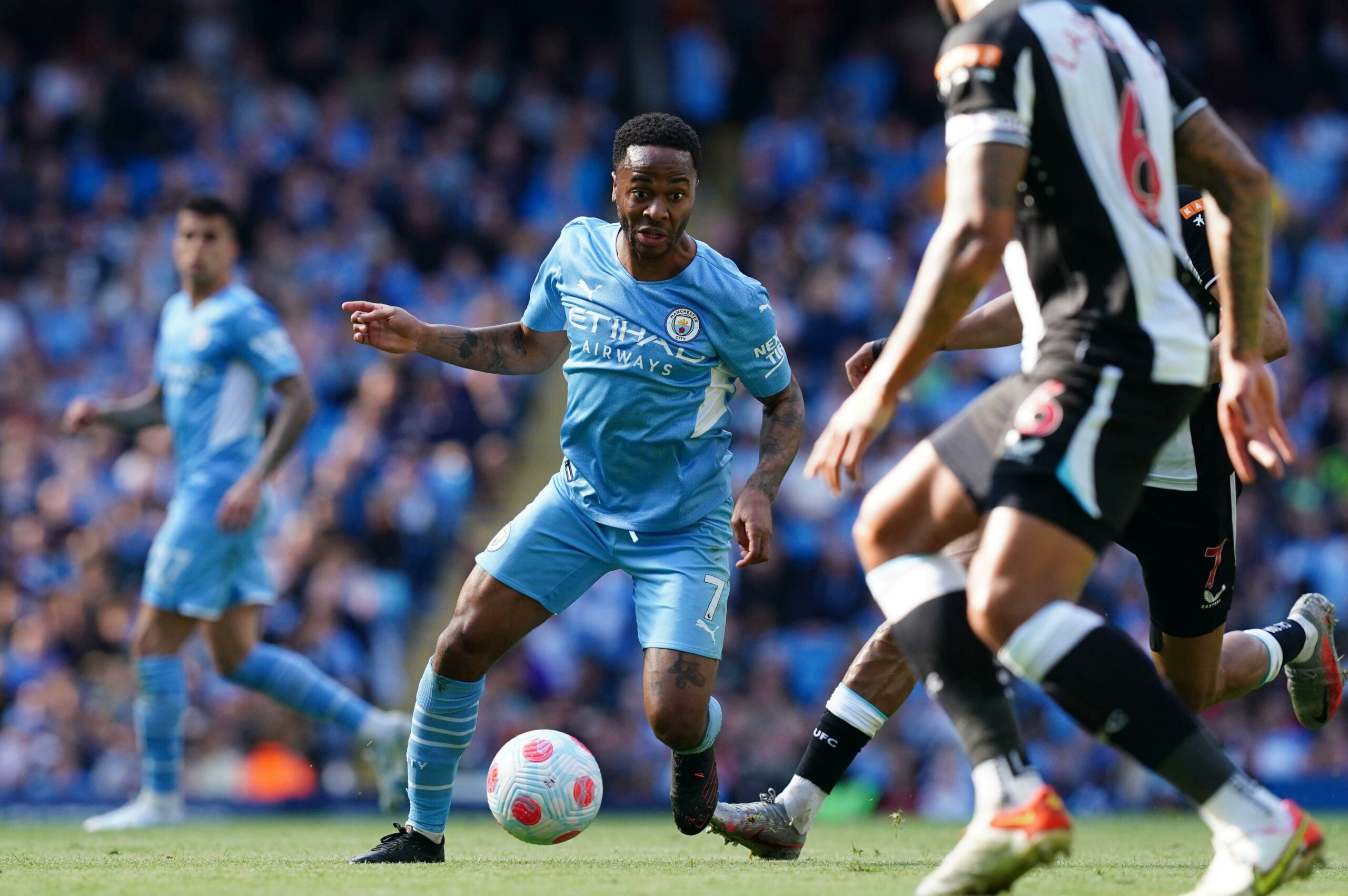 Manchester City looked for redemption against Newcastle after the Champions League loss on Wednesday. 
The Citizens went ahead on the scoreboard with a header from Raheem Sterling (19th minute). The English winger had not scored since February.
Newcastle United had a goal disallowed soon after for an offside header, which could have changed the course of the game.
Aymeric Laporte made the score 2-0 in the 38th minute. The Spaniard took advantage of Martin Dubravka's mistake, after he dropped the ball trying to stop Ilkay Gundogan´s volley from outside the box. 
The leaders of the Premier League exposed their great footballing quality by linking passes between Newcastle's defensive lines and did not give Newcastle any chances.  They managed to increase the score by three more goals.
Rodri in the 61st , Foden in the 90th  and Sterling again during added time ended Newcastle's destruction in the Etihad Stadium. 
With a 4-3-3 formation, Manchester City managed to imprison Newcastle and dominate the match.
Newcastle United could only create dangerous chances with freekicks, but despite their great enthusiasm, they were unable to keep up with the Citizens.
The Magpies have dropped to 13th place in the league because, despite their great second part of the season, they have been missing important points in recent games.
Rodri, Cancelo and De Bryune created most of the danger. The three players managed to create more than 10 chances. 
In addition, De Bryune and Cancelo assisted and Rodri managed to score.