Sun City Duathlon 2022 – Preview
The Sun City Duathlon will be held in Roker on 27th March 2022 and will be a great start to the multisport season.
Around 70+ competitors are expected for the race which will begin at 7:30am and will consist of a 5km run, 20km on the bike (four laps), and finishing with another 5km run.
The course will take you along the coast of Seaburn and Roker as well as a run along the promenade and sea front parade.
If you are not familiar with the location of the race, there is an online video which will help you get to grips with the course and its surroundings.
For family and friends looking to show their support, there will be plenty of seats laid out around the course as well as lots of ample spots ideal for taking photos and videos.
Participants will be able to take a free t-shirt home as seen below: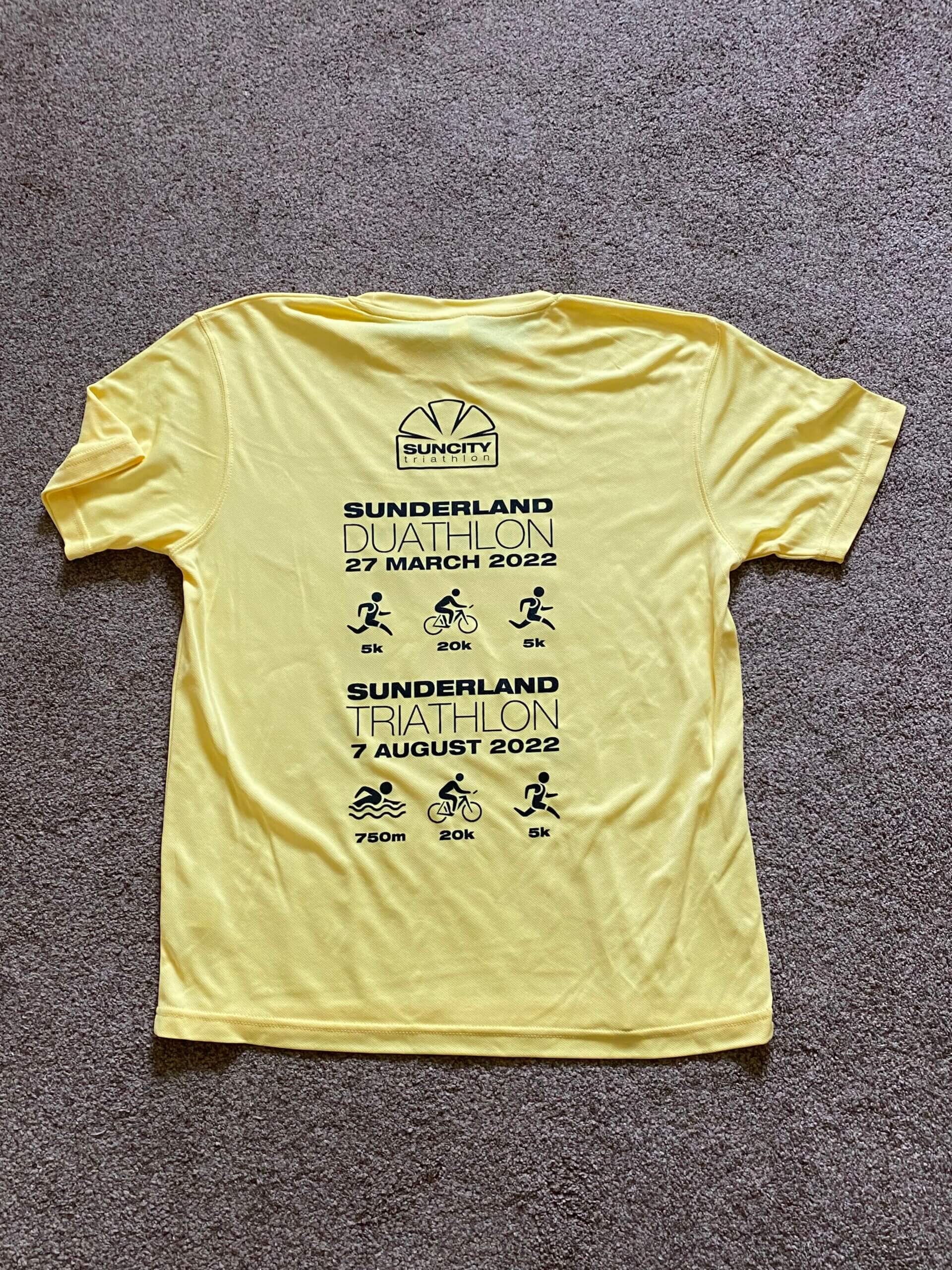 Competitors will have their times tracked (results available on the website) and access to toilet facilities will be at The Grand Hotel in Sunderland.
There will be prizes available for the three quickest men, the three quickest women, and the winner in each age category for both men and women. They will be handed out during our presentation once the final runner crosses the finish line.
If you have any further enquires, contact details are down below:
Email – suncitytri@gmail.com
Website – https://www.suncitytri.co.uk