Michael Carrick "delighted" to return to the North-East after being appointed as Middlesbrough head coach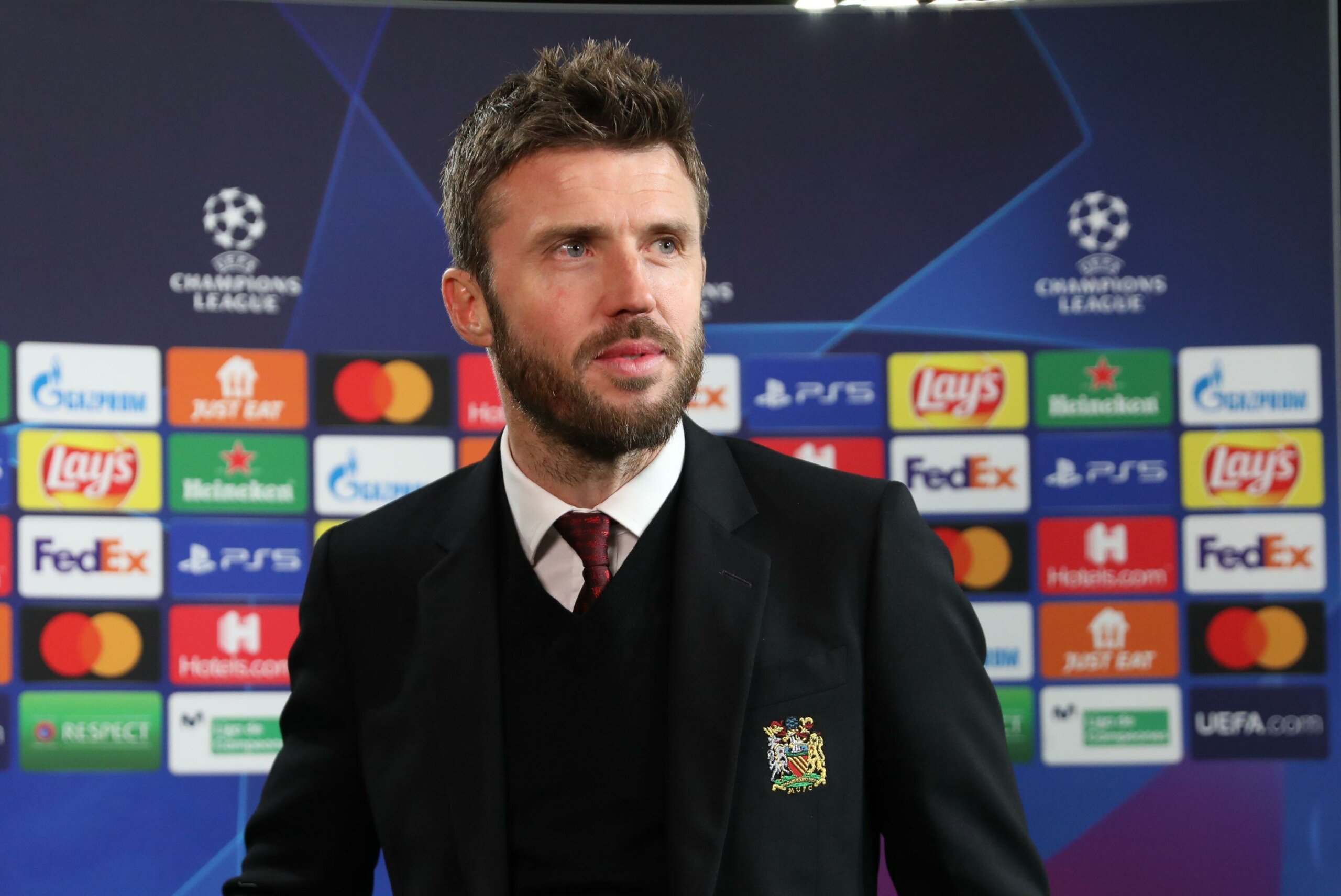 "It just feels right," said Michael Carrick, speaking in his first press conference since being unveiled as the new Middlesbrough head coach.
Carrick joins the club after Chris Wilder was sacked three weeks ago, with Boro currently sat one point above the relegation zone having played three games more than Coventry City who sit below them.
He will face a trip to Preston North End on Saturday in his first game in charge.
After narrowly missing out on the play offs last season, many expected Boro to push for promotion in Wilder's first full season in charge. Unfortunately, a run of just two league wins in the first 11 games meant that Wilder was sacked, and he left Boro in the relegation zone.
Former Boro player and manager Jonathan Woodgate will be part of his backroom staff, and Carrick is "really pleased" to be working with the former England defender.
He said: "Woody is vital. We've not been super close but we clicked and we get on so well."
Boro fans will hope that Carrick is the man to steer them away from the relegation zone and towards the top half of the table, but some may be sceptical about his lack of managerial experience.
He said: "I got a real flavour of it last year. I feel I'm ready for it. I want to dedicate myself to being the best coach I can be."
Carrick, who grew up in Wallsend with brother Graeme – a former coach at the Newcastle United academy – will hope that his North-East roots will resonate with the values of the club and, in turn, help to win the fans over.
In an interview on the Boro website, Carrick said: "Growing up in the North-East myself I'm fully aware of what football means to people. It's a real privilege for me to be in this position and to feel all the passion and enthusiasm you've got for the game and for Boro."
And at the press conference, he confirmed: "I love the people, I'm one of them. I know what football means to people in this area of the country."
After beginning his football journey at Wallsend Boys Club, Carrick's first professional trial was at Middlesbrough, and he describes it as a "very special feeling" and that "it just feels right" to return as head coach.
Carrick completed his studies at Wallsend's Western Middle School and Burnside Community High School and then, aged 16, joined West Ham to begin his career in professional football. He moved to Tottenham Hotspur in 2004 before joining Manchester United two years later, where he played for the rest of his career, collecting 34 England caps.
He retired in 2018 and became a coach for Manchester United the following season, where he worked under Jose Mourinho and then Ole Gunnar Solskjaer. The Norwegian was sacked at the end of 2021, and Carrick was subsequently named caretaker manager.
In his first game in temporary charge, he managed a win away to Villareal in the Champions League to secure United's qualification for the last 16. Carrick marked his first Premier League game in management with a respectable draw with Chelsea, followed by a 3-2 victory against Arsenal to round off an impressive spell in charge and remain unbeaten.
This is his only managerial experience to date, but Middlesbrough chairman Steve Gibson is backing the 41 year-old to take the club forwards in the next few years.
Gibson said: "Michael has the same values as the club, and we are very much aligned in our ambitions. We see Michael as the perfect fit for us and he believes this is the right club at the right time."
While Carrick is seen as the long-term choice to lead the club forward, he must begin to pick up results early on to avoid being sucked into a relegation battle. Otherwise, the hierarchy may panic, and his Boro career may be over before it can properly get going.