Elite Athletes 2022/23 – Introducing Mo Attia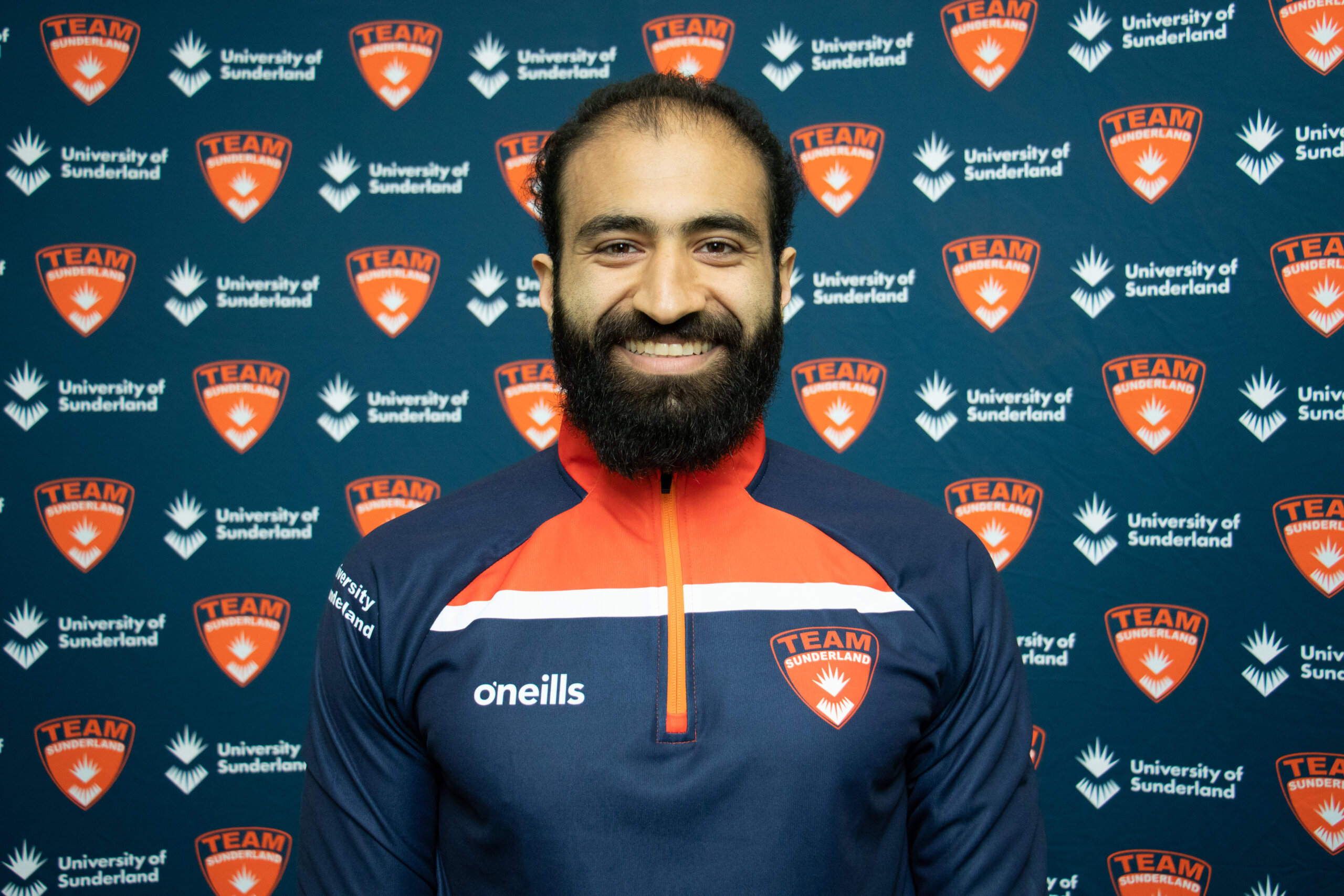 Mohamed Attia is the next of Team Sunderland's elite athletes and he rediscovered his love of karate at the university.
Attia began his karate journey in 2002 after trying a variety of sports as a child, hoping to find a sport that he would fit in. This included trying out swimming, water polo, basketball and tennis – but things felt different when he found karate.
Attia admitted that he was "very chubby" when younger, which is hard to believe now that he has developed into a tall, slim man. This was part of his reasoning for preferring karate over the many other sports he tried in his youth, as he felt like he could fit in at karate "no matter how my body shape looked."
Attia, however, went on to defy expectations by winning "tonnes of medals" back in his home country of Egypt.
He began his career with "Kata" which is a form of karate that he describes as being "like a show or a dance."
He said: "It involves doing some movements in a specific way and the judges start grading you for your stance, your tempo, for your breathing and for how you make the move."
Attia also competed in the Kumite format of karate, which he simply describes as the "free fighting style".
Recent success came when competing for the university at the BUSC Nationals in 2020 where he achieved a silver medal in the team Kumite event.
Along with karate, Attia is also at the university as a PHD research student, with hopes of becoming a teacher in the future.
Speaking passionately about teaching, he said: "One of the things I really love most is teaching. I want to be a lecturer, this is what I'm aiming for academically."
Unfortunately, his karate career has been plagued with injury, and he was forced to take a 10-year break until joining the karate team at Sunderland University, reviving his passion for the sport.
He is still "recovering from a very big injury," but hopes to return in time for the next BUSC Nationals.
Injuries have allowed Attia to "see things in a different perspective," leading to him recently considering teaching and instructing in karate.
Considering different routes is often a harsh reality for aspiring athletes, and this is certainly something that has been at the forefront of Attia's mind.
He said: "I've reached that moment where you feel like you can no longer compete because you're getting old, so you should have a back-up plan."
But whatever he decides to do in the future, he wishes to be involved in the sport in some form.
He said: "No matter how long it takes me to go on a break from the sport it's still inside me."
He wishes to keep his sporting options open and has recently decided to expand his horizons and try a variety of different sports, just like he did in his childhood.
"I'm doing badminton now, I've just enrolled myself into climbing, I've enrolled myself into the airsoft and I've enrolled myself into different types of teams.
"For me, sport is something that I really like, something that I can't live without."