Team Sunderland continue to make national strides after Women's Futsal best top ranked Loughborough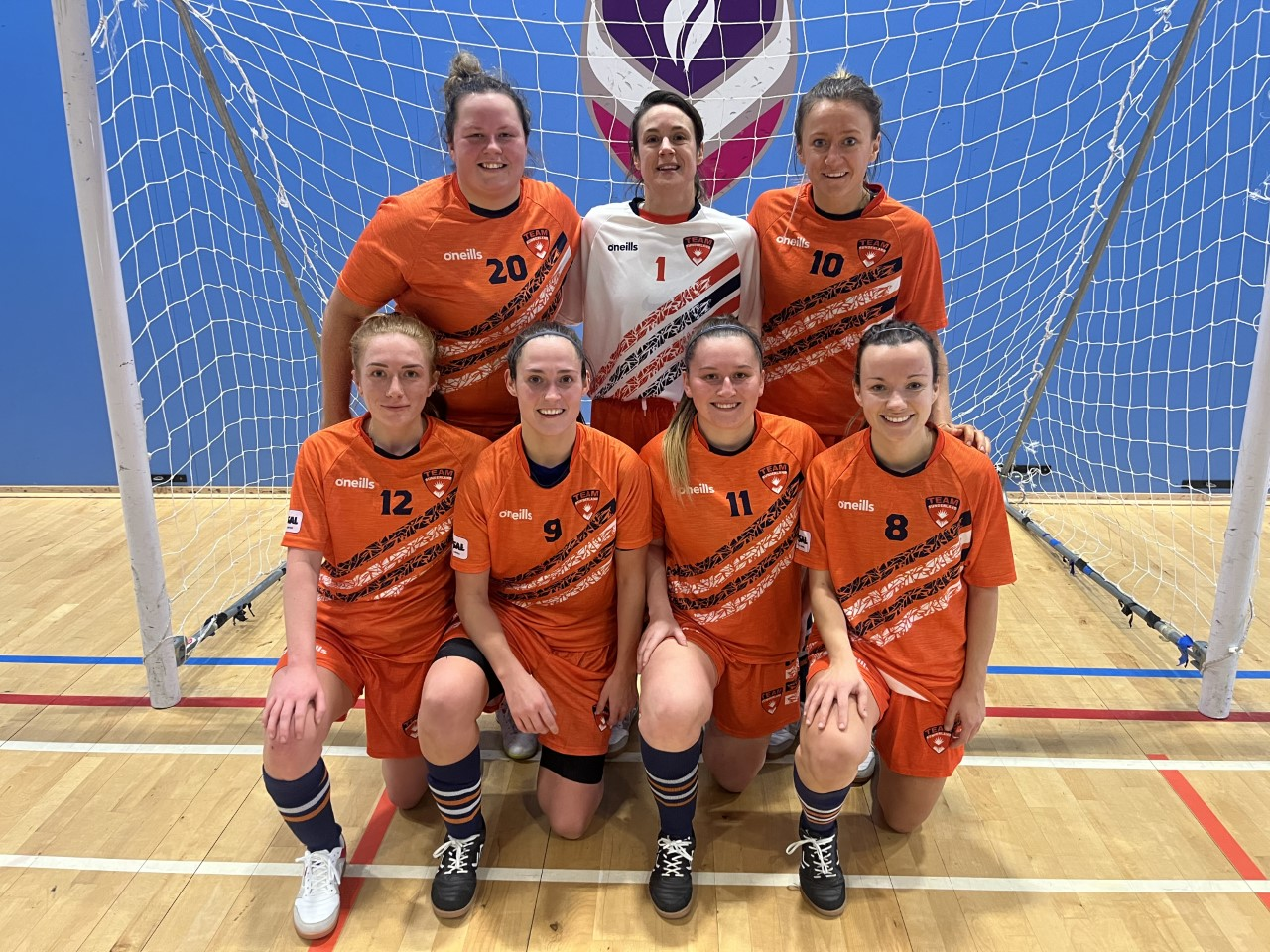 The University of Sunderland's sporting achievements continue to grow as in the National Futsal League Women's Division One, Team Sunderland defeated Loughborough University 9-2 away from home.
This victory extends the side's 100% start to the league season as they now have four wins from four games.
Loughborough University are currently the number one ranked BUCS university in the country, which is determined by performances and results across all sports in league and cup competition. They topped the rankings in 2021/22 for an outstanding 41st consecutive season.
Putting into context the level that Loughborough have operated at for decades, they achieved 1,500 more BUCS points than Nottingham last season, the second best performing institute.
Laura Hockaday, Jennifer Haley and Kirsty Lincoln-Johnson got on the scoresheet, with Anna Winter brace alongside four goals from Nichole Goundry-Havery seeing Sunderland to a landmark win on away soil, following on from victories earlier in the season over York, Derby and Leicester.
Hockaday, who is also Sports Development Officer at Team Sunderland said: "It was a great feeling to beat a University who is ranked as high as Loughborough within sport. I see this as a huge positive for Team Sunderland & the University, it shows just how far we have come in terms of Sport."
Team Sunderland have several teams competing at National League level this season as the institute continues to grow. As well as the women's side, there is a men's futsal team competing in the Super League while both men's and women's sides compete in similar divisions in both basketball and volleyball.
While some of these sides are in tough divisions amongst elite level players in sports focused universities, the fact that there is representation for Sunderland and the institute's players at such a high level is a credit to those who have put the work in from the office to the coaches and the athletes themselves.
Laura talked about the eagerness for growth and progress in further sports within the university.
She said: "I feel like being part of both the Women's Super Series & Men's National League is really putting the University of Sunderland on the map nationally for sport which can only have a positive impact on the recruitment of students coming to the university as well as joining Team Sunderland clubs."
While the victory from the women's futsal side is currently seen as a marquee result, the institute hopes that this will be the standard set for years to come.