Team Sunderland Men's 2nds 0 – 0 Newcastle 3rds – Match Report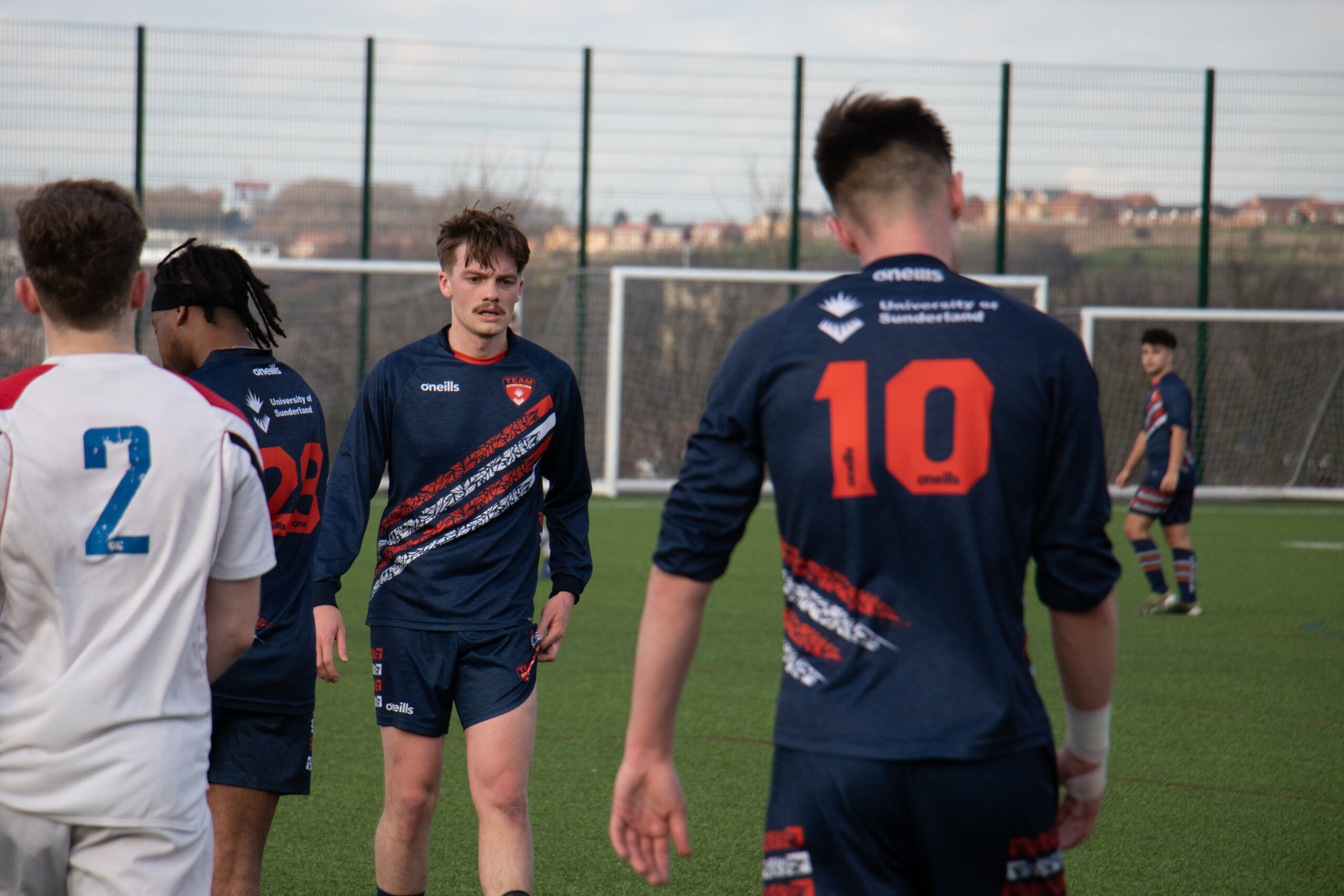 Sunderland 2nds were held to a goalless draw in a controversy filled derby match at Ford Quarry Hub.
Sunderland started on the front foot against the league leaders and thought they had taken in the lead in the 25th minute when their fourth corner of the game was bundled into the net by Jack Bannister.
The referee originally awarded a goal to Sunderland before reversing his decision after all 11 Newcastle players surrounded the referee.
There was also some words spoken on the side between both benches, this game had the feel of a true derby.
The result sees Sunderland remain third in the league, whilst Newcastle drop down to second in the league after Northumbria 4ths beat York St John 6ths 9-0.
In the eighth minute Sunderland were awarded their first corner of the game, which resulted in the first shot of the game as Danny Jackson-Brown's shot from the edge of the box went wide.
Newcastle had the first shot on target of the game when their 23-yard free kick was heading to the bottom corner before it was parried away for a corner.
Adam Lennox then tried his luck in the 24th minute with a free kick on the edge of the box, but his attempted went wide.
In the 25th minute Sunderland were awarded a corner, swung in from the right the corner the ball was bundled home by Jack Bannister with the referee awarding a goal.
After awarding the goal the referee reversed his decision when the whole Newcastle side sprinted towards the referee over his awarding of the goal.
Newcastle's striker got in behind Sunderland's defence in the 39th minute but fired his attempt over the bar.
In the 45th minute Jackson-Brown seen Sunderland's first shot on target saved to end the half.
Newcastle's striker missed his second chance of the game in the 51st minute when his shot was fired wide from inside the box.
In the 73rd minute Sunderland came close to breaking the deadlock after some good link-up play on the left finished with an attempt being fired over the bar.
In the 82nd minute stand-in goalkeeper Michael made a crucial save to deny Newcastle from close range to keep the score at 0-0.