Team Sunderland Football: Men's first team half season review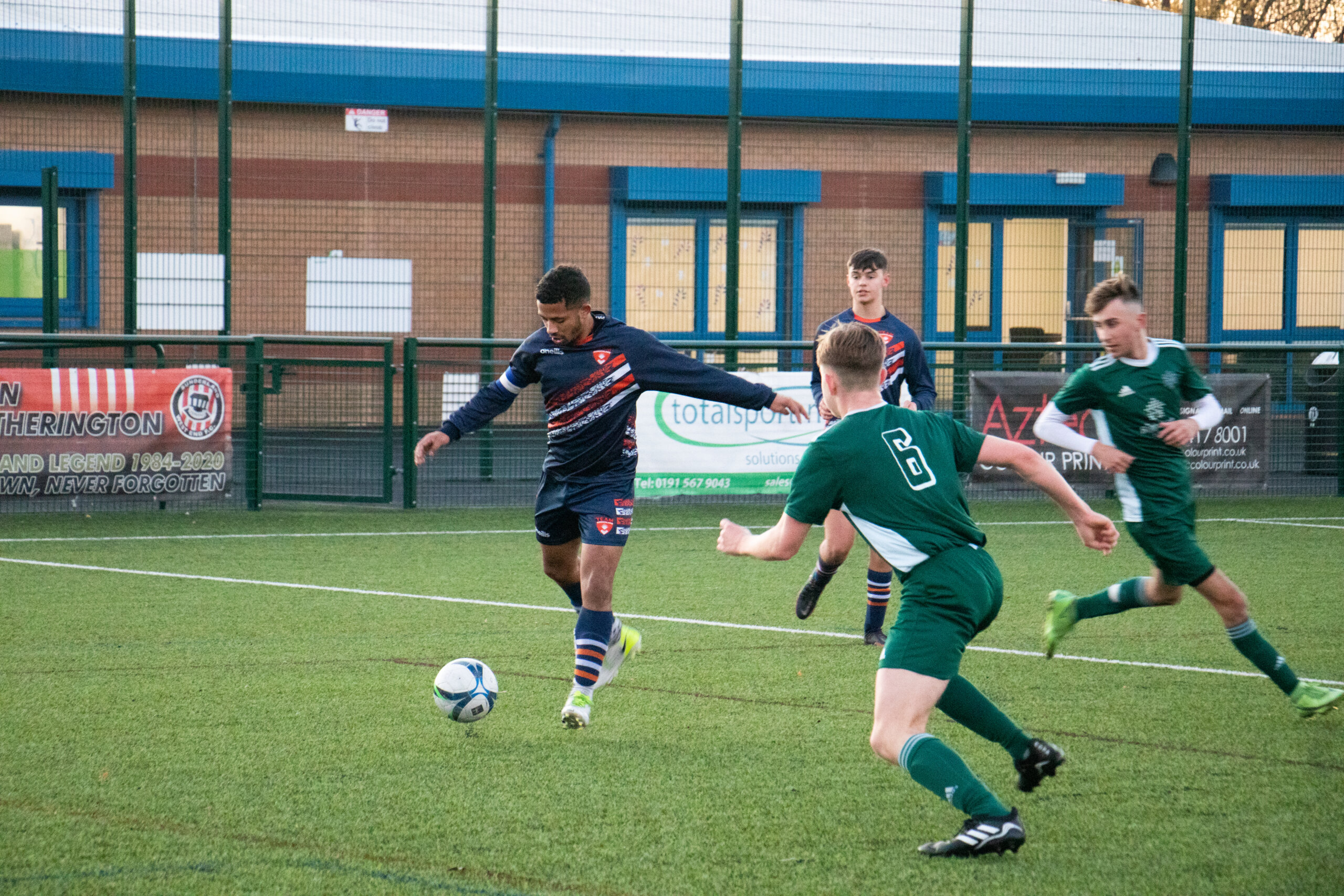 The Sunderland university men's first football team has broken up for the Christmas break after playing six games.  
It has been a hit-and-miss season for the men's first team as they lie fourth in the table, picking up seven points on the way. They are also eight points behind first place Leeds third team.
Sunderland started off their season in York, where they picked up a point. Sunderland dominated that game but unfortunately gave away a penalty in the 97th minute and conceded, it was virtually the last kick of the game.
In the next game, Sunderland travelled to Leeds where they took on Leeds Trinity men's first team. They came back with all three points after they battered the Yorkshire outfit 3-0.
Sunderland must have had a taste of battering teams in Leeds as their next game was at Leeds Beckett. Sunderland put five past Leeds Beckett's fourth team, but they didn't come back with a clean sheet as they conceded one.
Sunderland's third game was yet another away game at Leeds as they faced Leeds Men's third team, but this team came back from a loss as they were beaten 3-1.
Unsurprisingly, Sunderland's next away game was at Leeds. This time they faced Leeds Beckett's second team and unfortunately, they could not bounce back as they lost 1-0.
In their next fixture, Sunderland played their first home game of the season as they welcomed York men's first team, but it wasn't the first team's day as they lost 6-2.  
They continued their poor form at Durham when they faced up against Durham's second team and they got beat 2-1 but James Clark's men did put on a better display in the second half.
They continued that good display when they played their second home game of the season against Leeds men's third team, who are top of the league. Sunderland beat the Yorkshire side 2-0 and even saved a penalty.
Sunderland will want to make sure they can gain some consistency when they return to action after the break.
Sunderland's first game back is on January 25 as they face Durham Men's second team.