F1 launch season: Red Bull and their new RB19
Red Bull became the second team to launch their 2023 livery and the first to launch what they say is their 2023 design in New York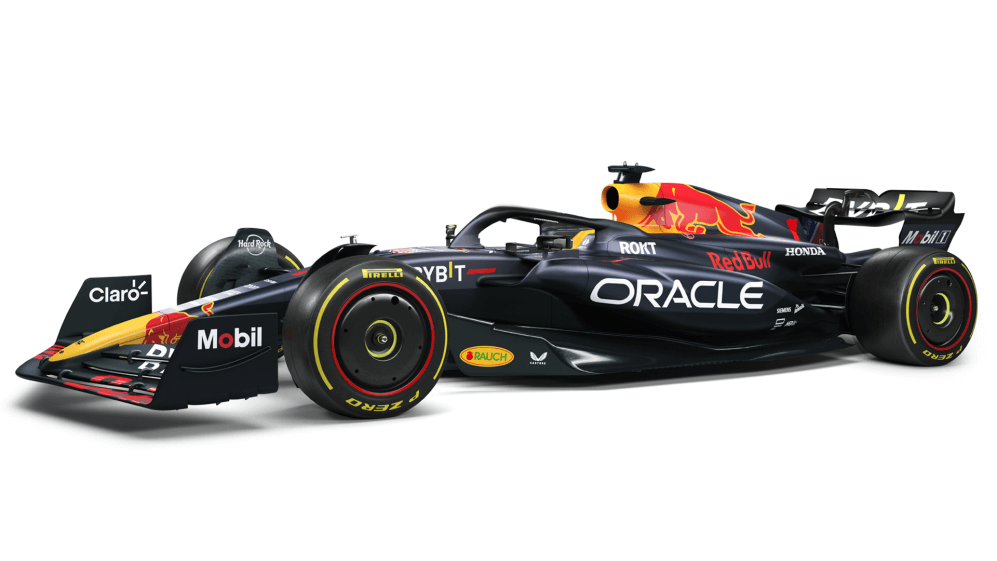 The launch came with the usual hour of aimless VT's and interviews with celebrities that can you can tell (in my opinion) are faking an interest in F1.
However, there was some meat to take from the hour long live stream. For example, Red Bull will allow fans to design their liveries for the three US rounds this year via an online competition and of course there was the Ford partnership announcement too which you can read about here.
The car itself does look a copy of last year's, however the biggest difference is the additions of the Castore logo (as they replace Puma as their team wear partners) and ecommerce company ROKT.
So for 2023 Red Bull are expected to produce a car that should deliver them a third consecutive drivers title and another constructors title too, as Adrian Newey no doubt will have worked his magic once again.
What are your thoughts on the RB19? Tweet us @Sports_Byte.