"It's a massive result for the club" – DMP Sharks secure first win in almost two years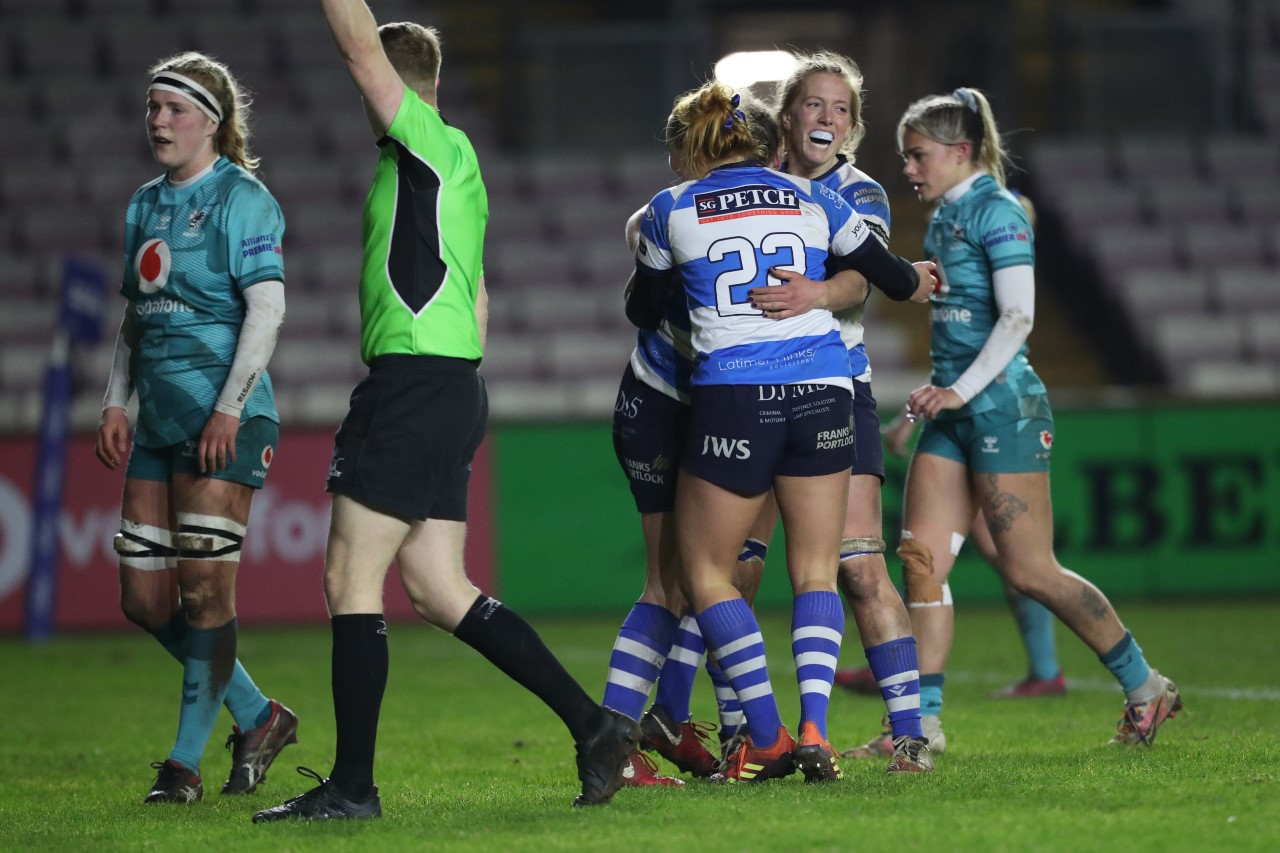 Darlington Arena may not have seen such jubilant scenes than those witnessed on the night of Saturday, February 11.
A full 665 days after their last competitive win, the Darlington Mowden Park Sharks recorded a 30-5 bonus-point win over Wasps to end just under two years of on-field pain, with Sharks' performance manager Mark Luffman praising his players' desire to get that victory that had eluded them for so long.
Unable to play down the commitment of his players, he admitted: "It's a massive result for the club and credit has to go to the players for an awful lot of hard work in recent months.
"It's no secret that it's been a very difficult period but the girls have really stuck at it and they thoroughly deserved Saturday's win."
Prior to Saturday's showdown, DMP Sharks – the North East's only elite women's team – had not won a competitive fixture since April 2021, when they downed the Bristol Bears 34-17.
Until Saturday, the Sharks had lost all 28 of their Allianz Premier 15s games. Losses included a 105-0 crushing from Wasps, a similarly painful 103-0 defeat to Harlequins and more recently, a 0-93 defeat at home to Gloucester-Hartpury towards the start of this season. But the team have never stopped believing, and Saturday proved that hard-work and perseverance will eventually reap its rewards.
And although good results are one thing, this is perhaps DMP Sharks' second biggest achievement this season – as the team may not have even been functioning this year at all.
The summer of 2022 saw the Sharks forced to withdraw from the Allianz Premier 15s – the UK's highest division of women rugby – due to a lack of funding to pay for running costs like training pitches, accommodation on away trips, backroom staff, and wider outreach programmes to help grow women's rugby in the region.
But the team have never been short of fighting spirit, and that's exactly what they engaged to launch a fundraising campaign to ensure they were able to take part in the 2022/23 Premier 15s season.
In just 21 days, they raised a staggering £26,060, highlighting the support they had from the region to ensure that its club could continue to represent and grow the sport. This, coupled with some late calling sponsors, meant that the Sharks could continue their growth in the Premier 15s for another year.
And despite another tough start to the season, where people may have been questioning whether their donations were worth it, the Sharks' summer effort has finally paid off.
They ran in six tries as they brushed aside Wasps 30-5 at the Darlington Arena to move off the bottom of the table – a place they had occupied for so long. Although it was a resounding win in which six different players got on the scoresheet, Luffman admitted that the team will not be getting ahead of themselves, insisting they will be working hard to keep improving.
He said: "We defended really well throughout and when we kept our composure in attack, we put some really good passages of play together. There were a number of standout individual performances, but I was most pleased with how we worked as a team in terms of our structure and systems in both attack and defence.
"We still feel as a group that we have a lot of growth areas and we will be working hard on those in the coming weeks so that our performances keep improving."
It was such a good performance that five Sharks made the Premier 15s Team Of The Week, with prop Sam Herrick, flanker Trudy Cowan, scrum-half Chloe Broom, fly-half Meya Bizer and wing Kathryn Craine all gaining mentions as the Sharks look to build some momentum.
They host Bristol Bears this weekend at the Darlington Arena, as they look to grab a second win on the bounce and close the gap to Loughborough Lightning, who sit eight points ahead of them in 8th position. Luffman admitted that he hopes the Wasps win has given his side the extra confidence needed to build a run of form.
He said: "We're still improving week-on-week and it's important we carry the momentum into the Bristol game and beyond.
"It's a big monkey off our backs to get that first win and I'm sure the players will gain a lot of confidence from that. All of that should allow us to build on that performance going forward."