'Now is the time to grasp promotion' – Forrest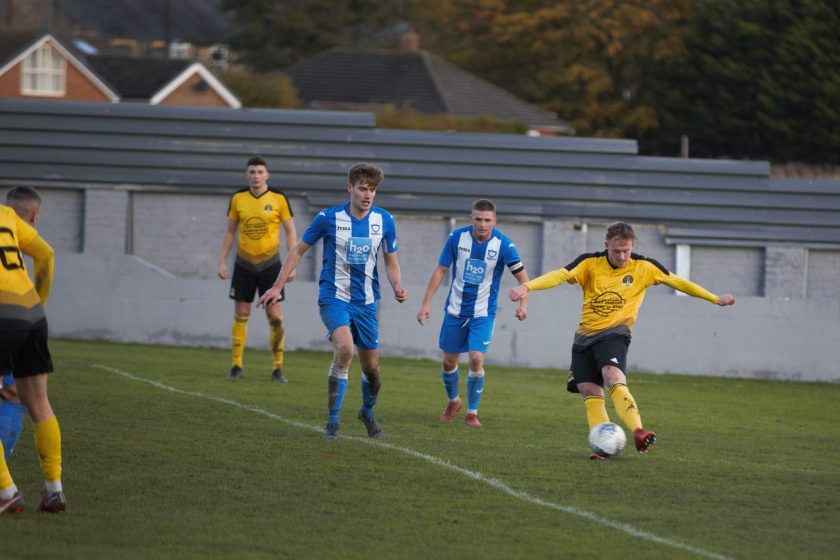 West Auckland Town manager Gary Forrest has urged his side to fight for promotion after an emphatic 5-1 win against 10-man Whitley Bay.
Aided by Luke Salmon's red card, Amar Purewal and substitute Rees Greenwood both scored twice, and Liam Hegarty also got on the score sheet as West cancelled out Scott Lowery's leveller to record a fifth successive Northern League Division One victory at the Wanted Stadium.
Forrest said: "I think we've lost once in the last 12 games, that was up at Hebburn. The reaction since then has been three wins. We are playing some tremendous football.
The one bit we need to work on is we get in round the final third and it breaks down a little bit too easy at times and occasionally, I think we become a bit complacent.
It becomes easy and we get a bit lazy and we stop doing the right things and let opposition's back into the game but today we didn't do that. We scored five, I think it's fair enough.
Anybody who watched that game said we should have had a few more, quite a few more. But there's something wrong when you are complaining that you scored five goals."
He continued: "I think getting in the top three is a serious opportunity for us. Obviously, I think pegging Hebburn back for the title might be a little difficult. They going to have to lose five games between now and the end of the season and we probably going to have to go unbeaten.
But our objective this season is to get out of the Northern League. I think the way the leagues are going at the present moment in time, I think the longer you hang around the Northern League, the more stale you'll become as a football club and I think it's vital."
Forrest added: "We've done some great work in and around the ground, the ground is looking like a million dollars. The pitch is playing superbly. We've got a new clubhouse coming. I think it's important the club moves in the right direction.
Now is the time to grasp promotion. As a football club, looking back in 10 years' time, it's important that we get promoted."
Photo by Andy Mitchell