Match Reaction: Sunderland Men's 3rds 7-1 Hull Men's 4ths
Sunderland men's thirds registered back-to-back wins over Hull men's fourths, after their dominant 7-1 home win, taking 'a lot of positives' from the contest.
The hosts picked up their first point in three games and ended a winless run that stretched back to October.
Sunderland thirds manager, Joao Vasconcelos, was pleased with his side's display: "A good game and a good reaction to last week's game, from the lads, as ironically, we came out on the right side of a 7-1.
"The lads gave their best and played the football I asked them too, really happy for them and a lot of positives to take from this game, although there are things, we still need to work on in Monday's training session.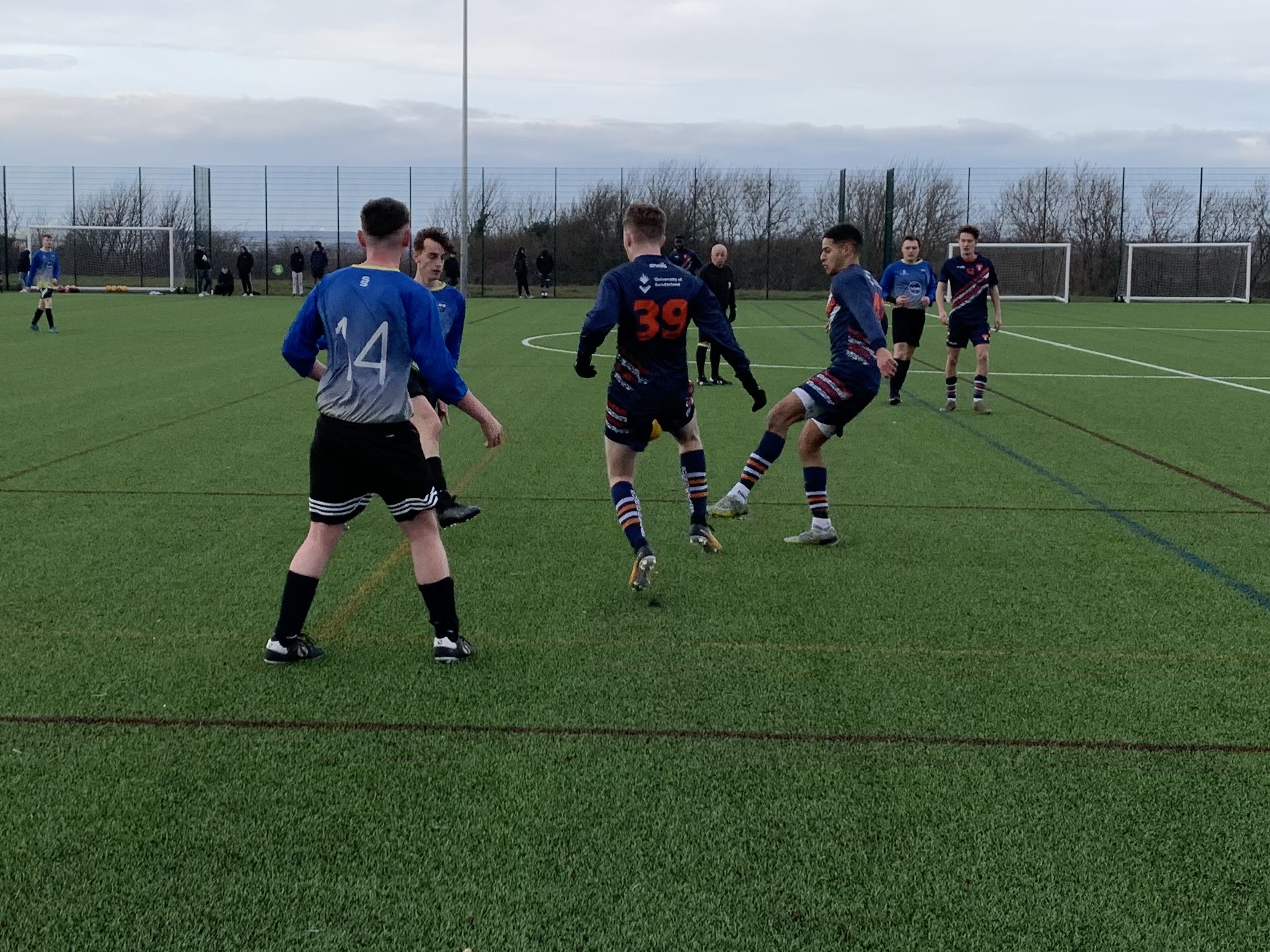 "This result will help the team to get motivated and focused for the next match against York, where we want to finish with another three points."
Sunderland thirds will be looking to improve on their 3-3 draw with York St John's sixths earlier in the season, and capitalise on home advantage.
Sunderland midfielder, Christian Casey, also applauded the effort from his teammates: "We had a good start to the game, obviously getting the goals early really got us in the tempo and we were able to push on for the rest of the game and get a few more goals in towards the end there, so very happy.
"We expect to carry over this performance and make sure we go out with the same mindset and hopefully get those three points against York, and then finish off the season strong against Northumbria."
Wednesday's victory takes Sunderland thirds level on points with Wednesday's opponents in their battle for fourth place.
"I think we just try to continue to play the football we were playing today, the high pressing, moving the ball well, playing those one twos and defending well.
"Make sure we play nice free flowing attacking football for the rest of the season and we'd be quite happy", Casey said as he looks ahead to the last two games of the season.