South Shields FC Foundation hosting marathon match in hopes to raise money for Harton Welfare renovations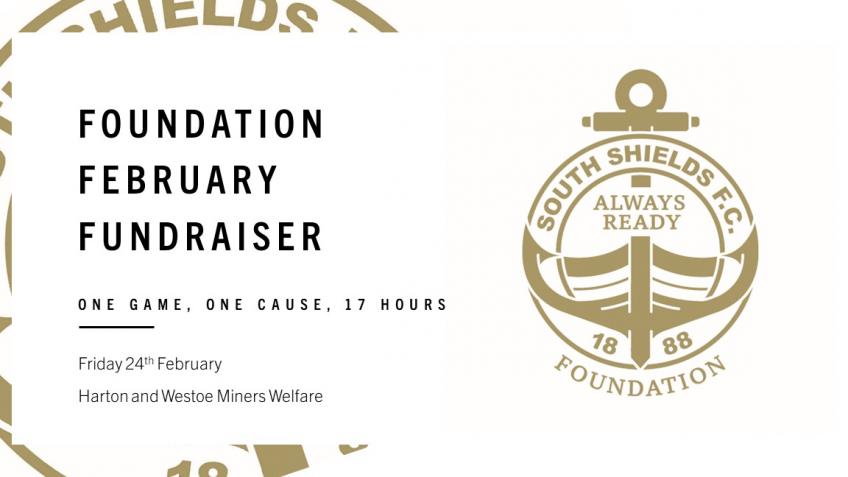 The South Shields FC Foundation are hosting a marathon 17-hour football match this week in the hopes they can fundraise enough money to support renovations at their Harton Welfare home.
The match will take place at Harton and Westoe Miners Welfare, which hosts the women's football team among others, on Friday February 24 from 7am to midnight.
The foundation hope to raise £5,000 in the next fortnight so they can build another room to support the ever-growing number of people the Foundation supports. In 2020/21 they helped almost 2,000 people.
The foundation want to build an additional room at Harton Welfare and while they secured Sport England funding, construction costs have increased to a point where it is not sustainable to support the project at the moment.
Kevin Phillips, manager of South Shields FC, supported the plans via social media. He said: "If you can come along, that'd be great. If you can't, if you could make a donation to try and support the event it would be very appreciative.
"We look forward to seeing you there and hope you can come along."
The fundraiser reads: "We are embarking on a large scale redevelopment of the facilities at Harton & Westoe Miners Welfare that will widen the range and number of people we are able to work with and further increase our social impact.
"It is funded from a number of different sources backed up with a sustainable business plan.
"Money from this crowdfund will be spent on:
Fit out of the new internal space to make it suitable for the activity programmes we deliver.
An external space to accommodate outdoor classes expanding the programme even further."
Anyone who would like to raise money can do so by clicking the highlighted link over this text.