"It's how we react:" Ian Watson ahead of Oldham home tie – Gateshead vs Oldham match preview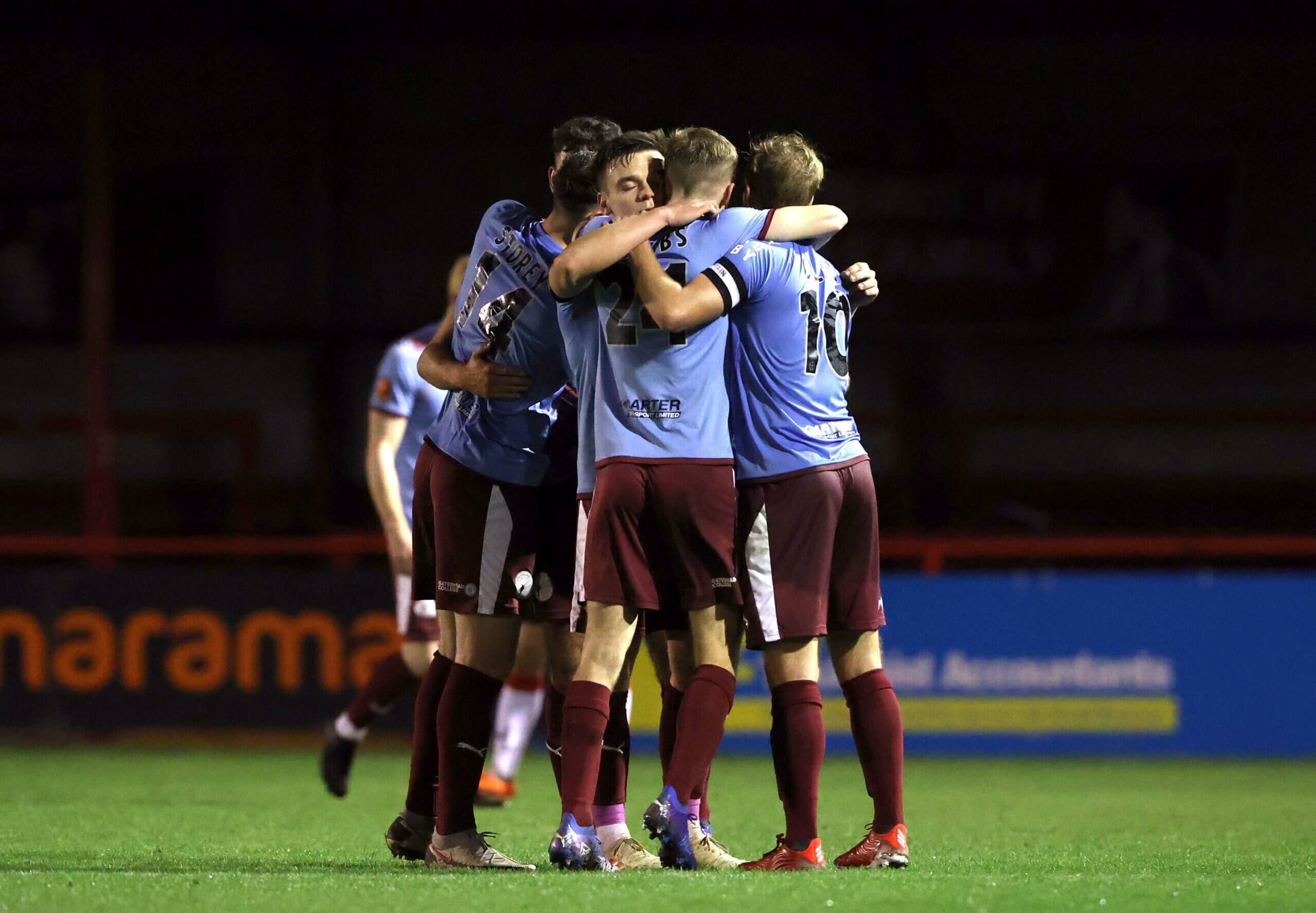 Gateshead assistant manager, Ian Watson, hopes his team can "react" from the disappointing defeat away at Southend at the weekend when they face Oldham for their first home game in nearly a month tomorrow.
The Vanarama National League table is shaping and a string of impressive results in recent weeks have left Gateshead with a fighting chance of survival, but a 1-0 defeat against Southend dampened what was otherwise an impressive 10 game unbeaten streak, with the exception of Wrexham at home last month.
Busted told the club's social media that it was time for the squad to bounce back as the Tynesiders look to give their survival rivals, Oldham, a knockout blow.
He said: "It's just how we react now. Saturday was disappointing for everyone, moreso the performance really.
"We didn't start the game as well as what we would have liked to, and then once the sending off happens, I thought the boys showed a lot of fight.
"We defended really well, and maybe towards the end we had a chance to penetrate a bit more and try to get a goal but it wasn't to be.
"The gaffer's message is always the same no matter what happens, it's how we react."
This is the first match Gateshead have played at the Gateshead International Stadium since the 24th January, when they lost 3-0 to an inspired Wrexham, whose quality got the better of them in the end after a tightly-contested first-half.
"They've all come at once, the away games," Busted continued. "So we're buzzing to be back. I've said it before, but the boys love the supporters, they love playing at the home ground.
"We love the energy, obviously our surface is good which is helpful in how we want to play the game and how we want to move the ball so we love being at home and it seems like forever, that Wrexham game.
"There's such an importance on every game now. But this is the one that is right in front of us and we're taking it as the biggest games of our lives as we always do with every game."
Tickets are still on sale in the Tyne and Wear Stand for home fans. £18 for adults, £12 for concessions, £8 for young adults and £5 for youths.
The match is also available through the streaming platform, National League TV, which is priced at £9.50, and can allow fans to watch any National League fixture on the night.