Five talking points from F1 Bahrain Testing – Day Two
Day two of testing brought a lot of performance runs, sparkly jackets and hot ribena chat if you watched the full eight-hour coverage marathon. If you didnt however here are five of the day's biggest talking points.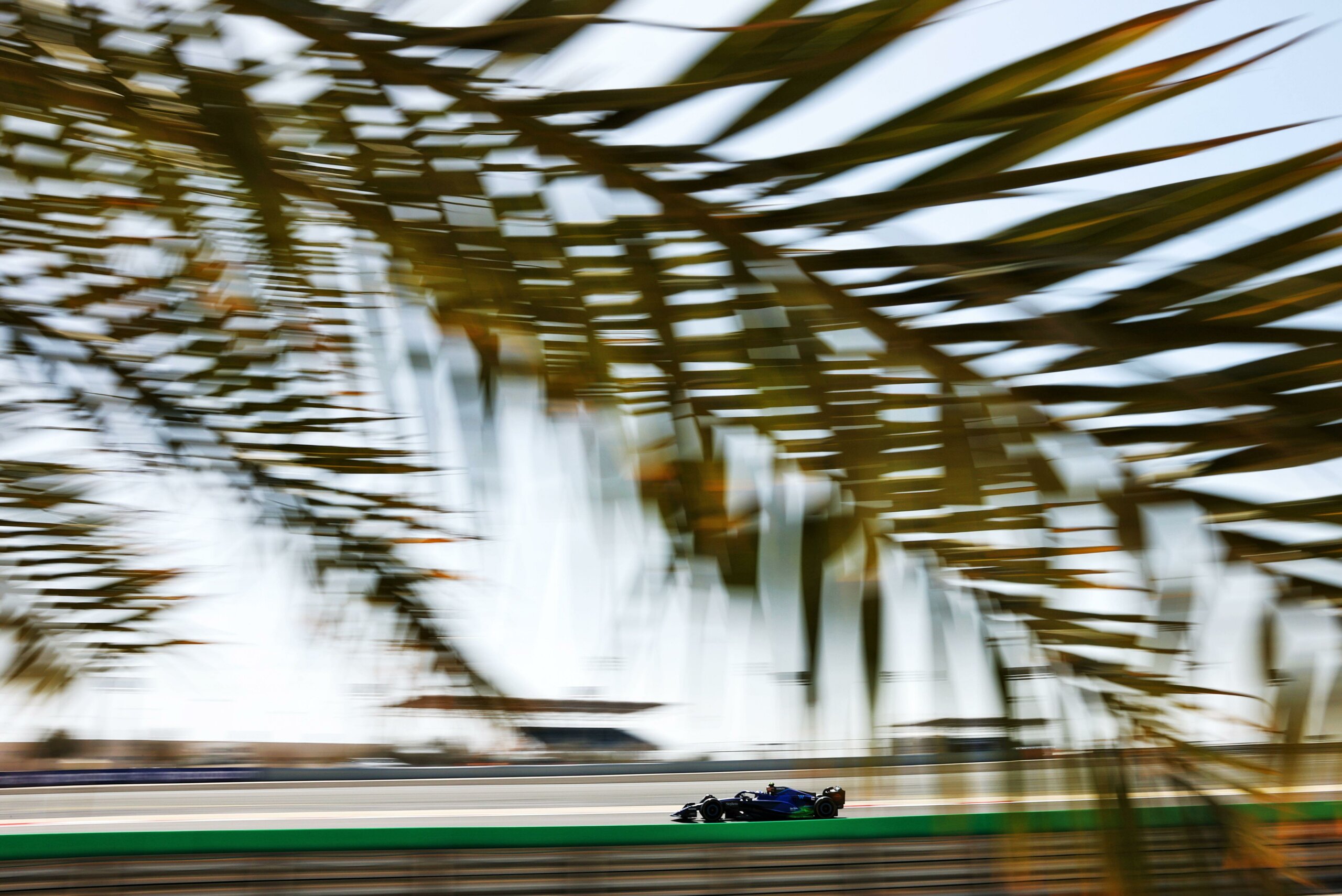 1) Williams again show they could be in the midfield fight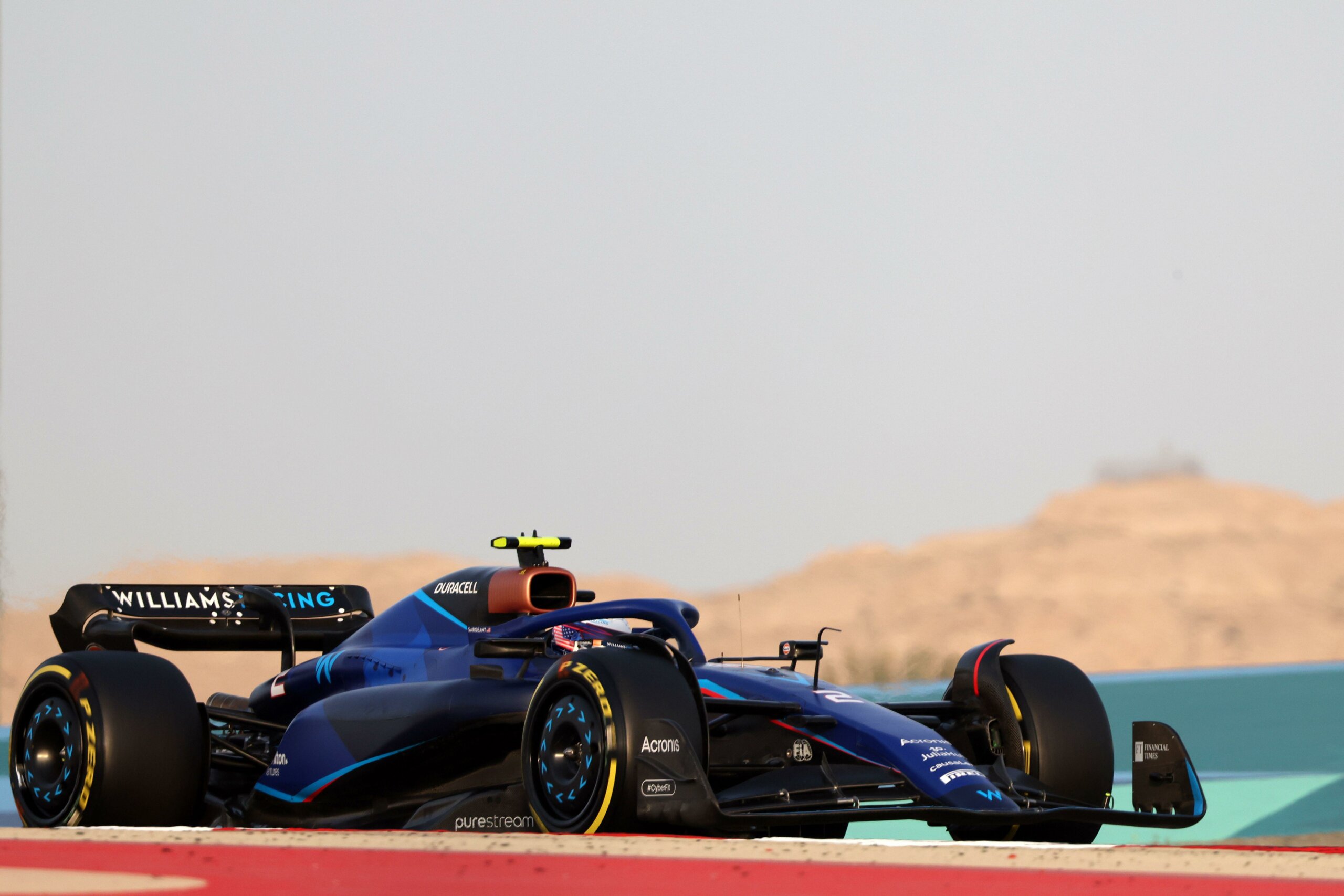 After yesterday with Williams having both cars in the top 10 everyone got somewhat excited in terms of whether the team could return to the midfield fight rather than just fighting for the occasional morsels of points. Today cemented those thoughts while yes it was the only C5 soft tyre time and others maybe still restricting their full pace.
For Logan Sergeant and the team to end the morning session and go into the lunch break sitting in P2 with a 1:32.549 just 0.63 off the medium tyre running Carlos Sainz it just shows how much of a potential step has been made by the Grove based outfit. However, P2 didn't last for long as by the end of the day he had slipped to P7.
2) Are Mercedes sandbagging or are they again going to struggle?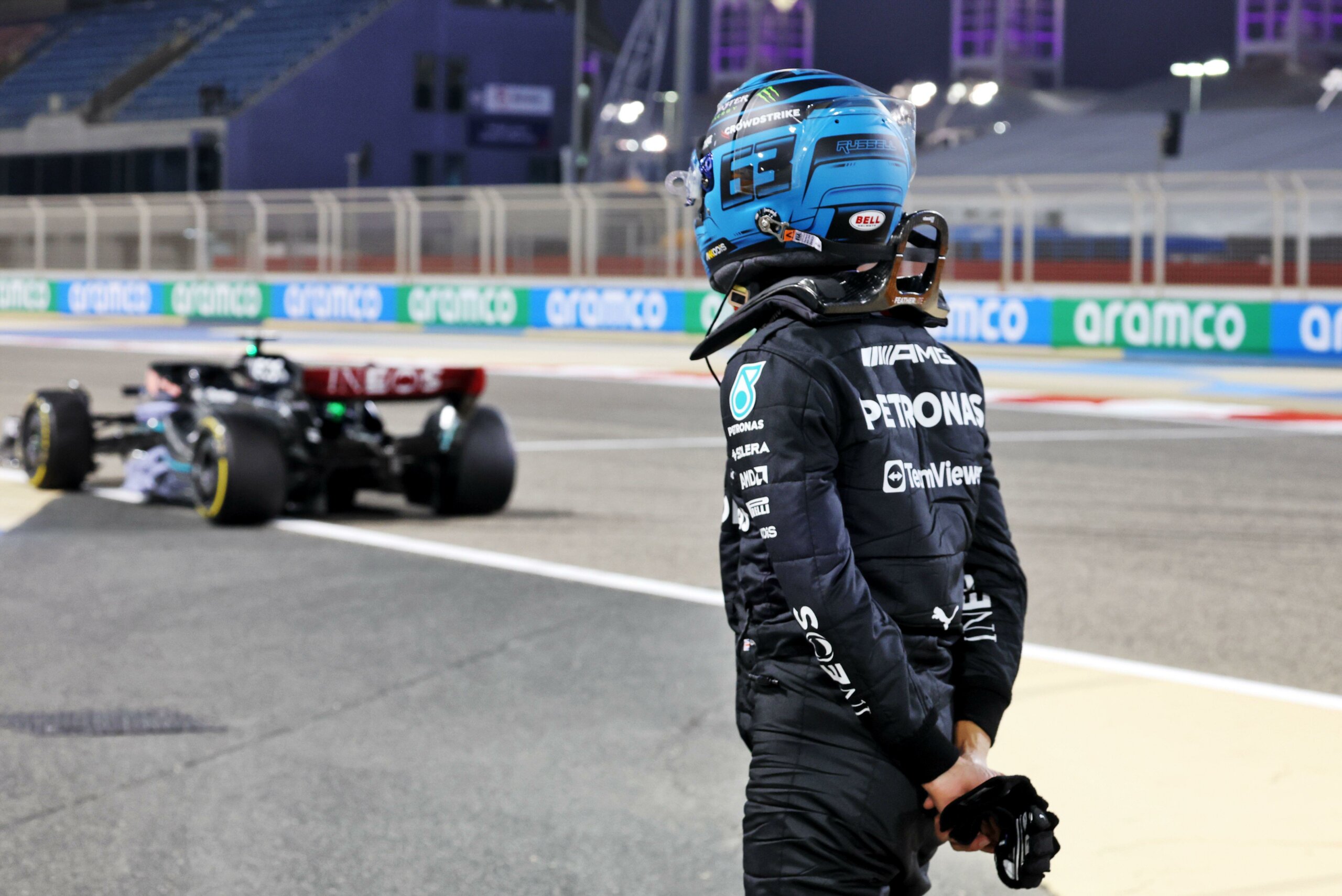 After what could easily be put down to first day shaking down and aero analysis Mercedes ended day one in sixth place some way off it could be expected. However, even on day two it seems like they are still struggling as the car seems to be out of balance with the W14 sliding a lot out of turn 10 and leaving elevenses on the surface. Lewis Hamilton ended the morning session in P10 on the medium tyre with a time of 1:33.954.
Even though Toto Wolff has said "they aren't showing full place" this could mean the team aren't simply showing their true pace as by the end of the day both drivers weren't even in the top 10. As well as this another concern for the team and its fans were the fact with 90 minutes to go in the day George Russell had a hydraulic failure in sector one and had to park up on the exit of turn 10.
3) Haas showing they are ready to build on last season a return to their 2018 peak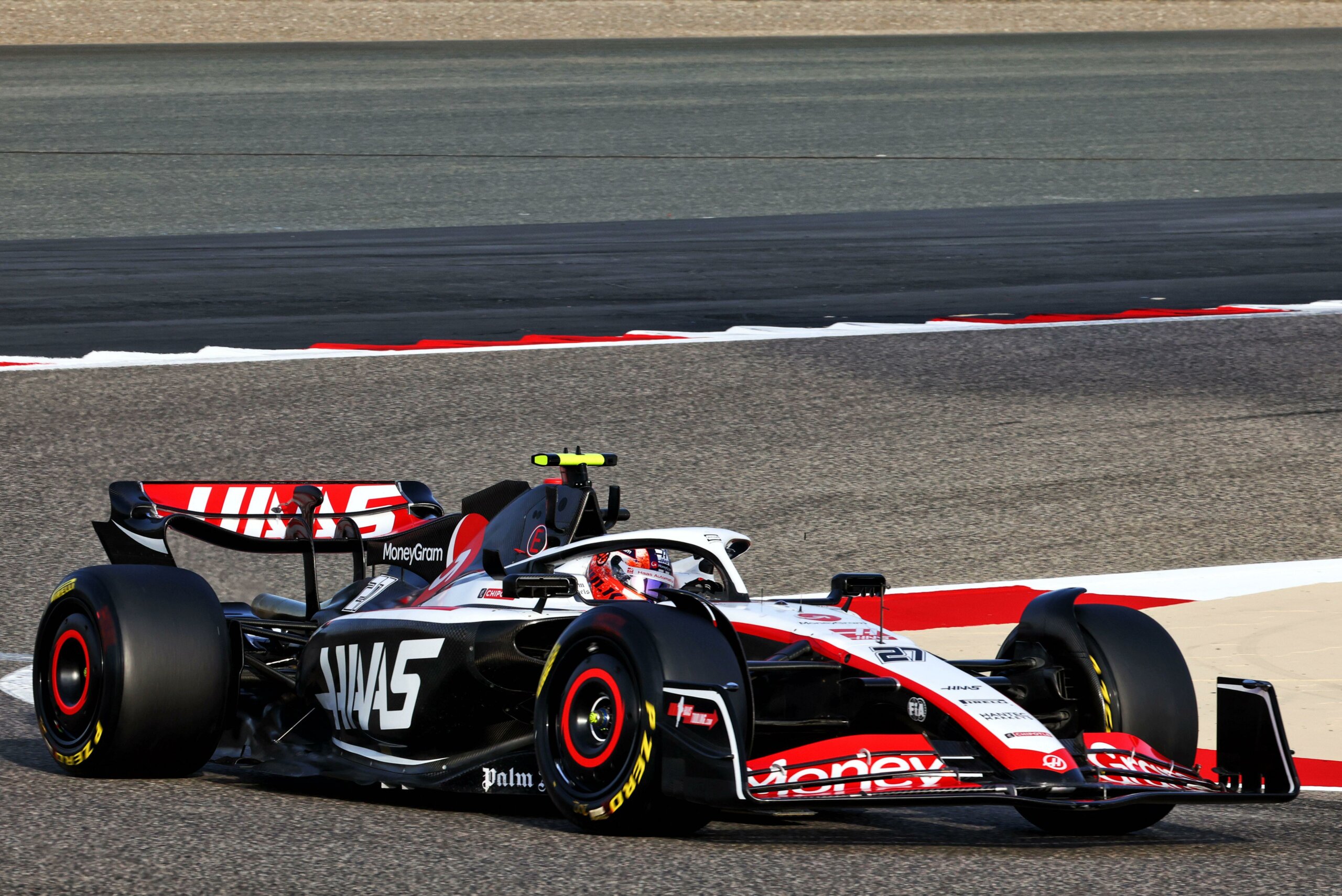 Another surprise today was Nico Hulkenburg on his f1 return spending most of the afternoon in P2 (until Aston Martin and Alpha Tauri flexed their muscles) while it could have just been an all out performance lap. The lap which was a 1:32.466 was done on the medium tyre.
This is good for two reasons it shows Nico has lost no speed and the Haas is finally back to its 2018 form as a 3-year spell of being F1's laughing stocks.
4) McLaren struggles admitted by the team themselves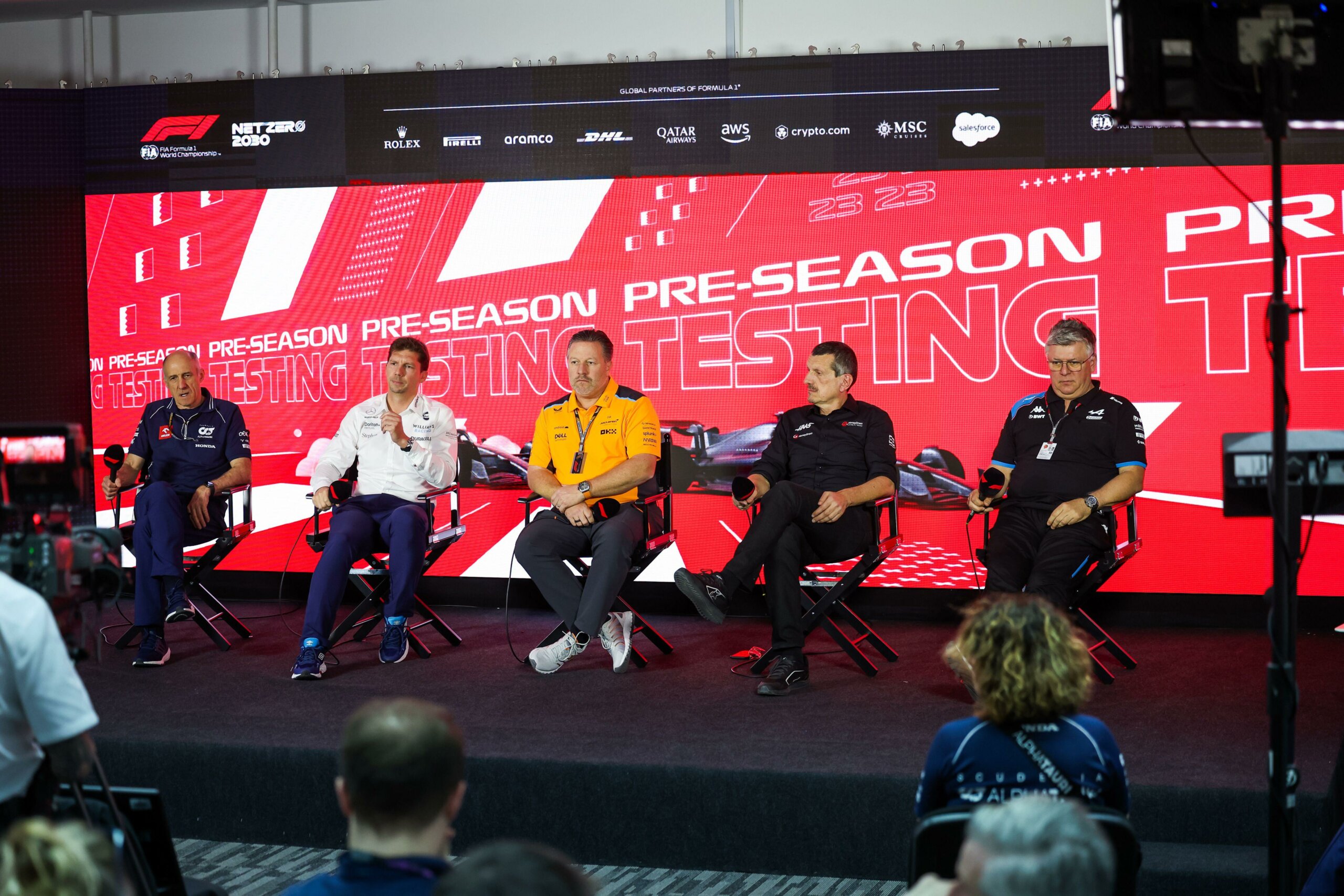 Today most expected McLaren to put their issues behind them and crack on today however the opposite happened. Oscar Piastri ended the day in P9 with Zak brown at the lunchtime press conference saying the team had "missed its development targets" over the winter . This should be very concerning and will mean McLaren should struggle for the first races of the year until the promised big upgrade package comes online.
5) The slimmed down pit wall that could help Haas afford upgrades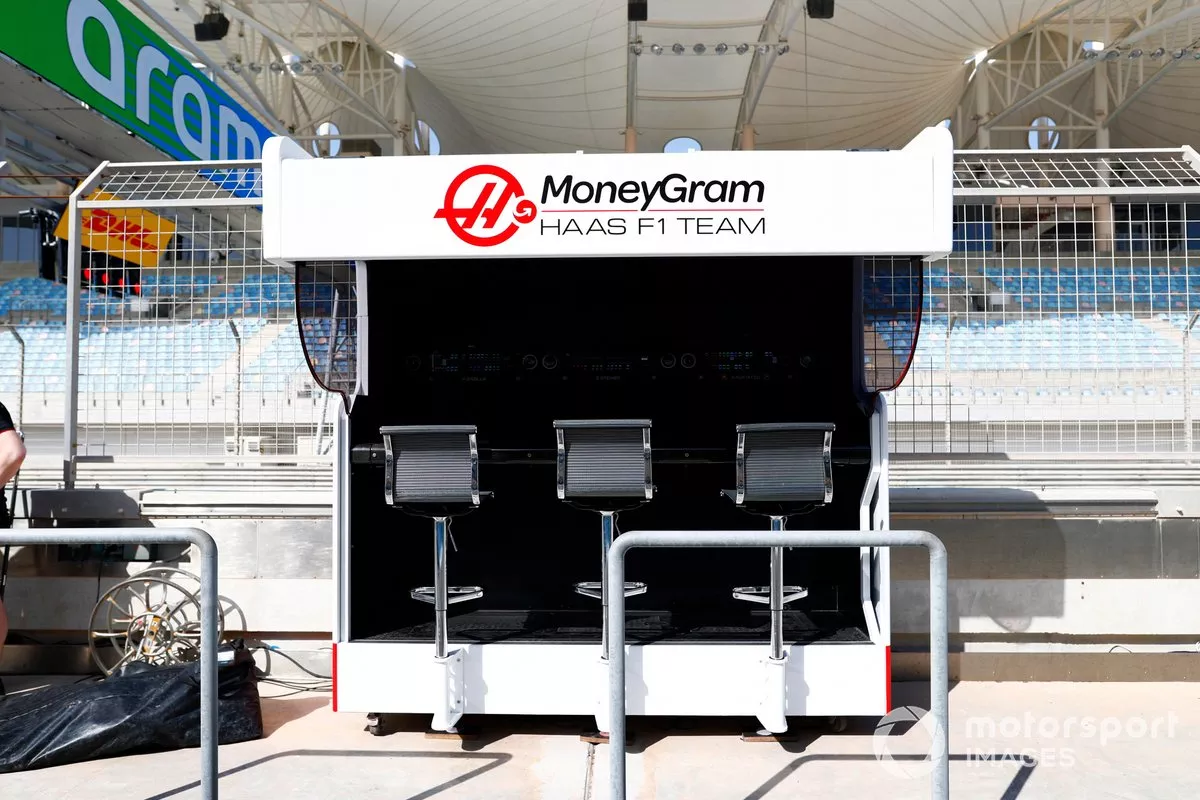 A major talking point of today was that Haas have introduced a slimmed down pit wall that only sits three. This is huge as for a budget conscious team such as Haas as they have saved £250,000 on travel costs by doing this. This means combined with their increased sponsorship budget the team will be able to increase the amounts of upgrades on the car compared to last years one major upgrade package.
Official time classification
Zhou, Alfa Romeo, 1m31.610s, C5 – 133 laps
Verstappen, Red Bull, 1m31.650s, C3 – 47 laps
Alonso, Aston Martin, 1m32.205s, C3 – 130 laps
De Vries, AlphaTauri, 1m32.222s, C5 – 74 laps
Hulkenberg, Haas, 1m32.466s, C4 – 68 laps
Sainz, Ferrari, 1m32.486s, C3 – 70 laps
Sargeant, Williams, 1m32.549s, C5 – 154 laps
Leclerc, Ferrari, 1m32.725s, C3 – 68 laps
Piastri, McLaren, 1m33.175s, C3 – 74 laps
Gasly, Alpine, 1m33.186s, C3 – 59 laps
Magnussen, Haas, 1m33.442s, C3 – 67 laps
Ocon, Alpine, 1m33.490s, C3 – 49 laps
Russell, Mercedes, 1m33.654s, C3 – 26 laps
Perez, Red Bull, 1m33.751s, Proto – 76 laps
Hamilton, Mercedes, 1m33.954s, C3 – 72 laps
Norris, McLaren, 1m35.522s, C2 – 65 laps
Tsunoda, AlphaTauri, 1m35.708s, C2 – 85 laps
My closing thoughts
Today was pretty calm for a testing day. All cars are very reliable bar the Mercedes stoppage 90 minutes from the end. I have high hopes for tomorrow for Aston Martin and Williams after the consistent top 10 running, but I am still very worried for McLaren after two very poor days. One last 8-hour day tomorrow then it's all eyes on round one next week