"I have faith in all of my players": BUCS Futsal coach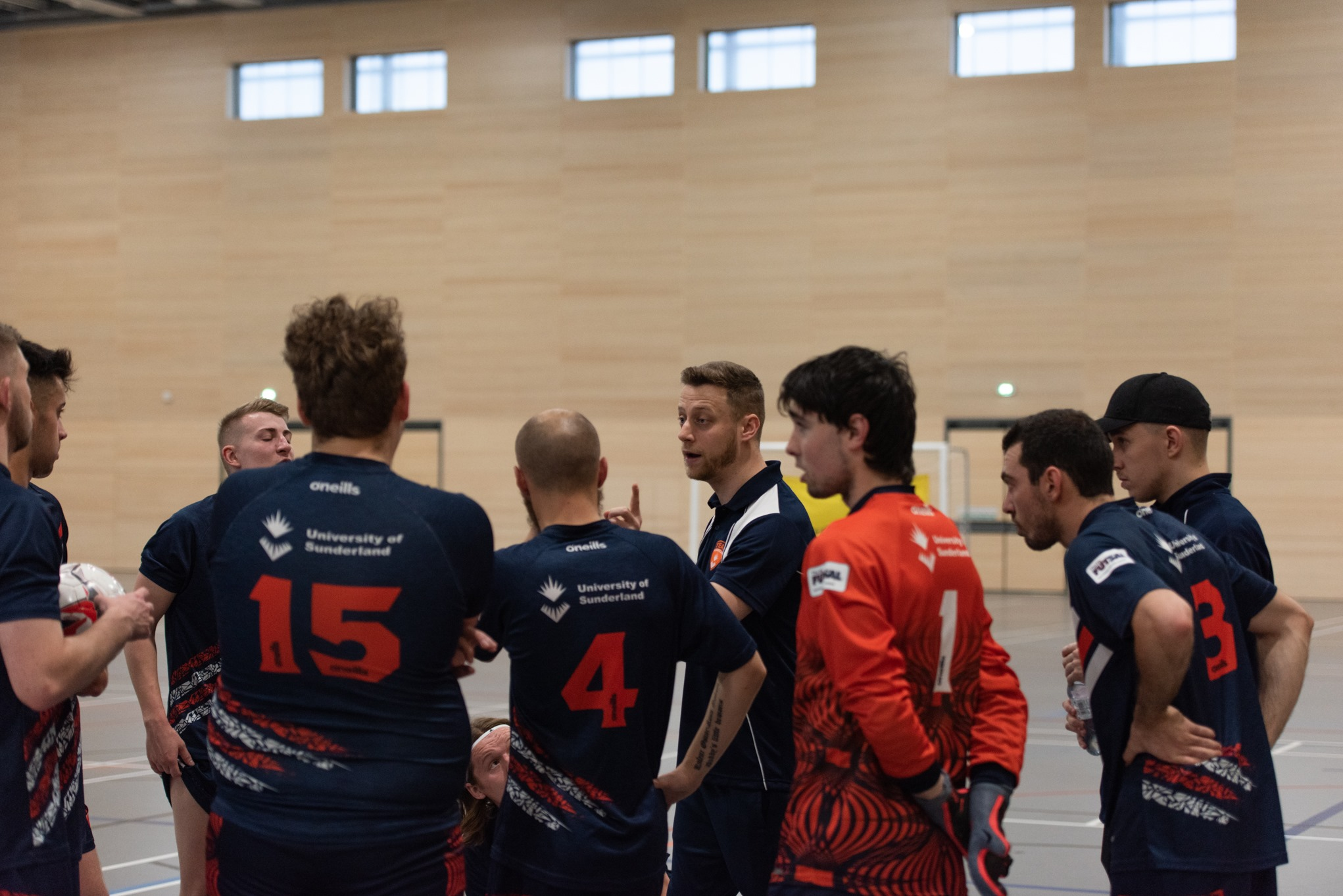 BUCS Futsal coach, Tony Loftus, has summed up his side's start to the season
Loftus said: "These lads know what is required and grow each season."
Despite starting slowly and by Loftus' own admission, losing games in which they have controlled, Sunderland mens 1st currently sit 3rd in the division.
"I have faith in all of my players to challenge anyone on their and start to pick up their performance" said Loftus when speaking about facing better opposition.
This was proved when the Wearsiders travelled to Newcastle and won 8-7 despite falling 4-1 behind.
"These lads are like a family" Loftus added.
His side are also through to the quarter finals of the cup. "I would love a cup run and to add another trophy to this teams list within as many seasons" said Loftus.
When asked about what the aims are for the rest of the season, Loftus claimed: "Just to play futsal".
"This being putting on a show for all our spectators and the little fan base that we have going, play with a smile on our faces and fight for each other".