BUCS Nationals Badminton: Sunderland pair won thrilling match to reach Round of 32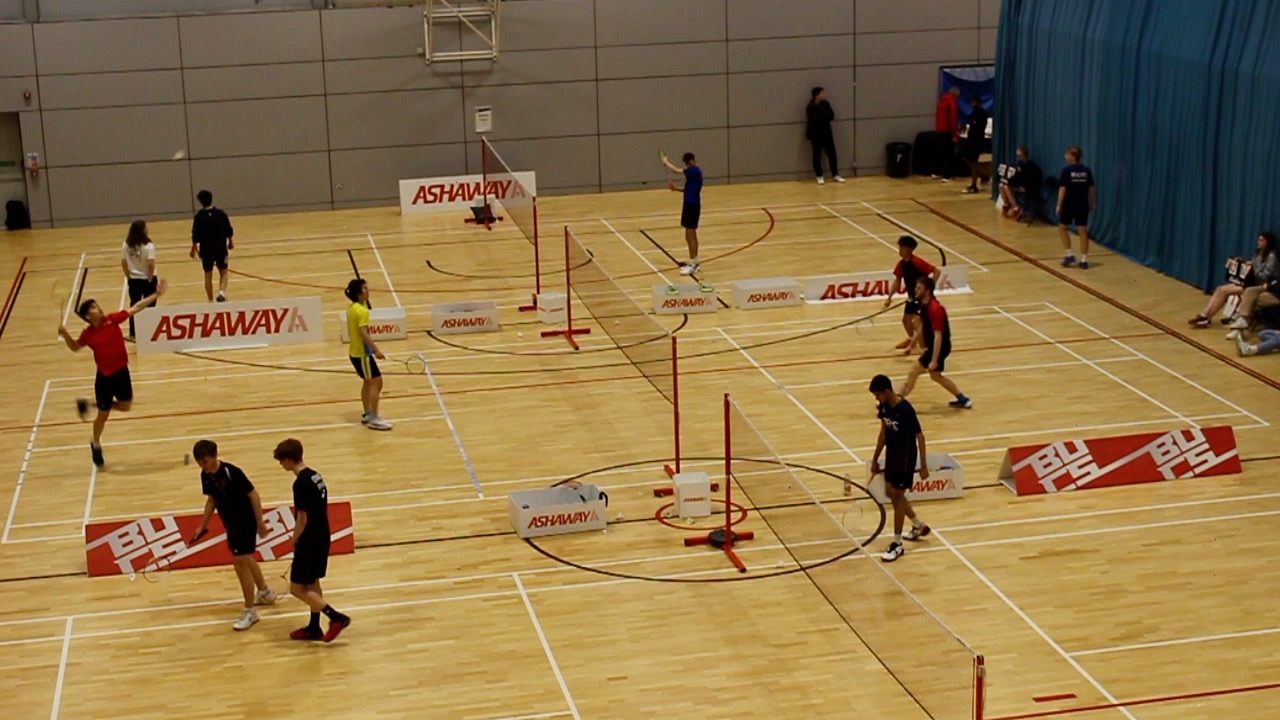 Tee Cheng Bin and Lee Randy Chen Wan started their journey to the Round of 32 of the BUCS Nationals after a straight set victory over Cardiff Metropolitan University.
The University of Sunderland pair came through a closely fought encounter, winning the first game 21-17 before edging out a nail biting second game 23-17 to beat Gareth Lau and Ben Wooding.
Cheng Bin and Chen Wan came into the game knowing only a victory would secure their passage into the next round of the competition.
Despite this pressure, both sides began the match in good form, going toe to toe in the early stages. At the halfway stage in the first game, Sunderland led 11-9 but this lead was quickly extended to 17-11 after a blistering spell for Cheng Bin and Chen Wan.
A late rally from Lau and Wooding would reduce the deficit to just three points. However, this was too little too late as the Sunderland duo completed a 21-17 victory to give themselves a one nil lead.
The second game began in a similar fashion to the first, with both sides exchanging blows in the early stages, with Cardiff Met taking a narrow 11-10 lead at the halfway stage. The game would continue to be closely contested until Cheng Bin and Chen Wan won four straight points to give themselves a 20-16 lead and with this, four match points.
However, Lau and Wooding would respond with five consecutive points of their own to give themselves a golden opportunity to level the match at one a piece. They were unable to take this chance as Cheng Bin and Chen Wan went on to win the next three points to seal the game 23-21 and with it, the match.
Cheng Bin and Chen Wan followed this up with another straight sets over Plymouth's Christopher Darlington and David Trebert (21-18, 21-10) before advancing from their qualifying bracket against Essex.
After winning the first game 21-19, Team Sunderland lost their first game of the tournament 24-22 to the Essex duo of Ben Calder and James Luo.
Cheng Bin and Chen Wan were not deterred, however. They kept their nerve and advanced to the last 32 with another 21-19 score.
An incredible run did come to an end thanks to the efforts of Nottingham's Harry Lines and Paak Shing Raymond Chong, the first seeded opponents of the day.
Despite the 21-14, 21-13 defeat, Cheng Bin and Chen Wan did themselves and their university proud and left with heads held high.