"These are the games you want the players to be involved in" Coaches look foward ahead of big futsal final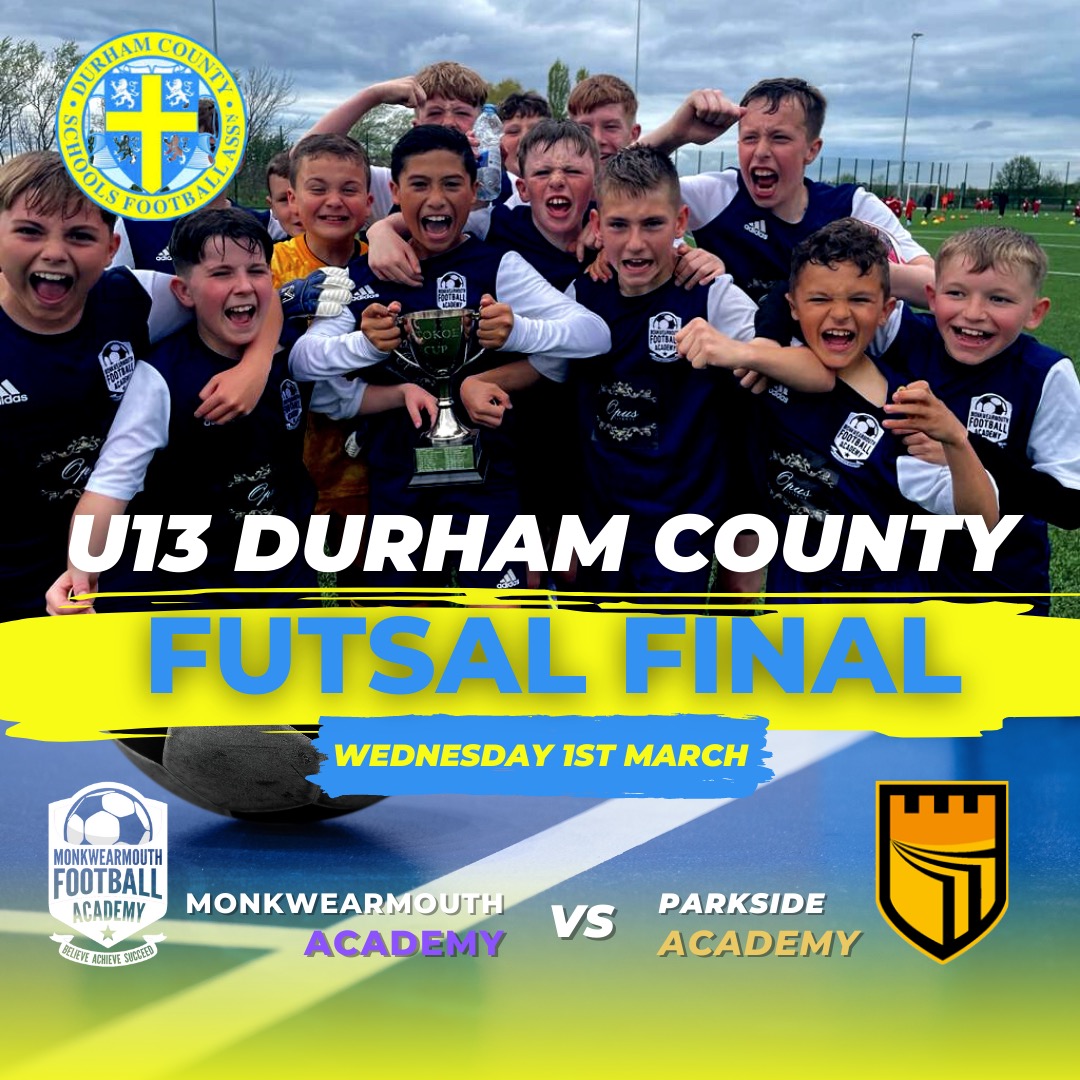 Ahead of a double-header at the Beacon of Light on March 1, coaches from Monkwearmouth Academy have hailed their squads for making the regional futsal finals once again.
The U13s will face Parkside Academy for silverware, while the U14s similarly overcame local and regional challenges before representing the Academy, and the wider area, to face Durham Johnson on Wednesday.
The opportunity gives the academy more chances to win trophies, something the squads had no problem with last time out.
Coaches Josh Akal and Steve Jackson, said: "We are extremely proud of the players and their achievements to get this far.
"We have no doubt they will have to be at their best, but we have full confidence in the players both as a team and individuals to perform on the day and be successful.
"These are the games you want the players to be involved in and we are really excited to be part of this with the players and parents."
Director of football for the academy, Jamie Chandler, added: "It's going to be a fantastic occasion for the players, parents and staff.
"The players have shown huge character and quality to get to the final and I am sure they will relish playing in a world-class environment against two top sides.
"We want these opportunities and big games for our players to enhance their development and give them the opportunity to lift trophies in prestigious competitions."