UFC Las Vegas: Yan vs Dvalishvili breakdown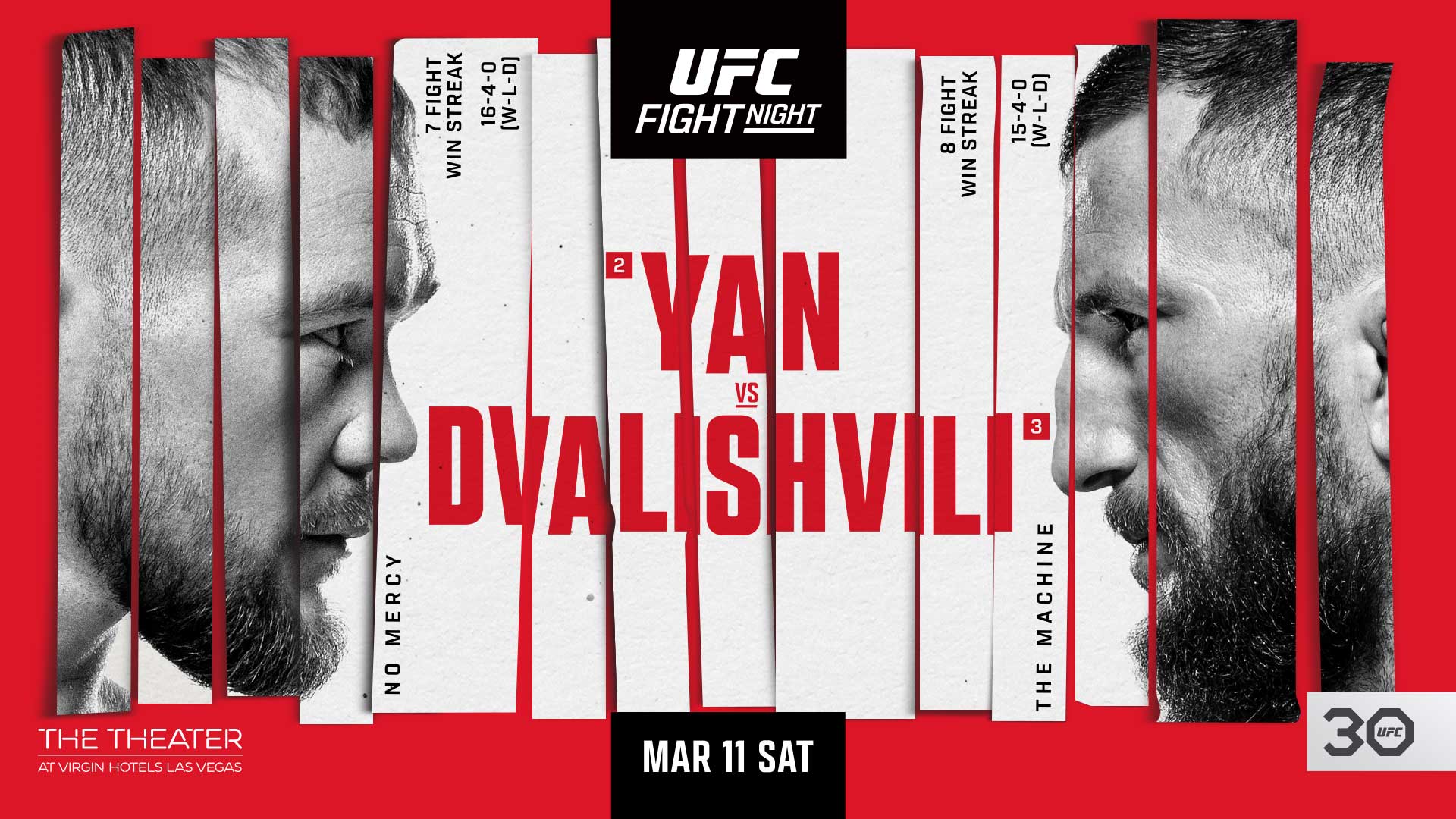 Petr Yan vs. Merab Dvalishvili is a battle between the number 2 ranked bantamweight, Yan, and the number three ranked bantamweight, Dvalishvili, fighting to see who should be next up for the next title shot after Henry Cejudo vs. Aljamain Sterling on May 6.
Petr Yan is 1-3 in his last three fights and should arguably be 4-0. Yan's losses have been so extremely narrow over the past few fights, and the overall majority of MMA analysts and media all scored the fights for Yan after watching the fight, and after each fight, there was an uproar on social media protesting each loss.
I believe that Petr Yan is the best all-around fighter in the entire UFC and believe that his 16-4 record does not display how talented Yan is. Petr was the national champion in Russia in both boxing and mixed martial arts, as well as being a blue belt in Brazilian Ju-Jitsu. Yan leads bantamweights in the most knockdowns in history, as well as being top five in both takedown defense and takedown landing percentage. Overall, Yan will be looking to bounce back from a poor run in his last few outings, and I would be shocked if we did not see the best version of Petr we have seen yet.
Merab Dvalishvili is currently one of the hottest bantamweights in the division right now with an 8-0 record in his last eight fights. Merab is the teammate of current bantamweight champion Aljamain Sterling, who is currently 2-0 against Petr Yan, and said under no circumstances he will fight his teammate as he views him as a "brother". Merab is a very good wrestler who has represented his country, Georgia, in the world championships in combat sambo, where he got a silver medal. He is the UFC bantamweight leader in takedowns landed with 13 takedowns, which is a very large margin, and has had takedown success in almost all his fights except his last fight against all-time great Jose Aldo. Yan is the biggest and toughest fight of Merabs career by quite a large margin, and if he were to defeat Yan this weekend, it would be an amazing accomplishment, but the question would be, where does he go next? As he has already stated, under no circumstances will he fight Sterling, but with a win, this may make him the number one contender.
My prediction for this fight this weekend is that Petr Yan gets his hand held high after a dominant victory via decision. Merab has looked amazing in his recent fights, but if you were to pick a fighter who would perfectly match up against him, it would be the man in front of him this weekend. Merab is the leader in takedowns in this division, as mentioned previously, but last time out he fought Jose Aldo, who is known for having good takedown defense, and on 16 attempts, Merab was able to secure 0 takedowns. Petr is the best wrestler Merab has faced so far, so I expect Yan to be able to defend the takedowns pretty well. Yan is also arguably the best boxer in the entire UFC, so if you want to beat him standing up, you need to have a big height advantage and reach advantage like Sean O'Malley did in Yan's last fight, but unfortunately Merab has neither. Overall, I am expecting a very exciting bout this weekend with both fighters giving their absolute all. I expect this fight to last the whole 25 minutes it is scheduled for and keep us glued to our seats for the entirety of it.