Gateshead 1-1 Torquay: Kieron Evans rescues an important point for the Gulls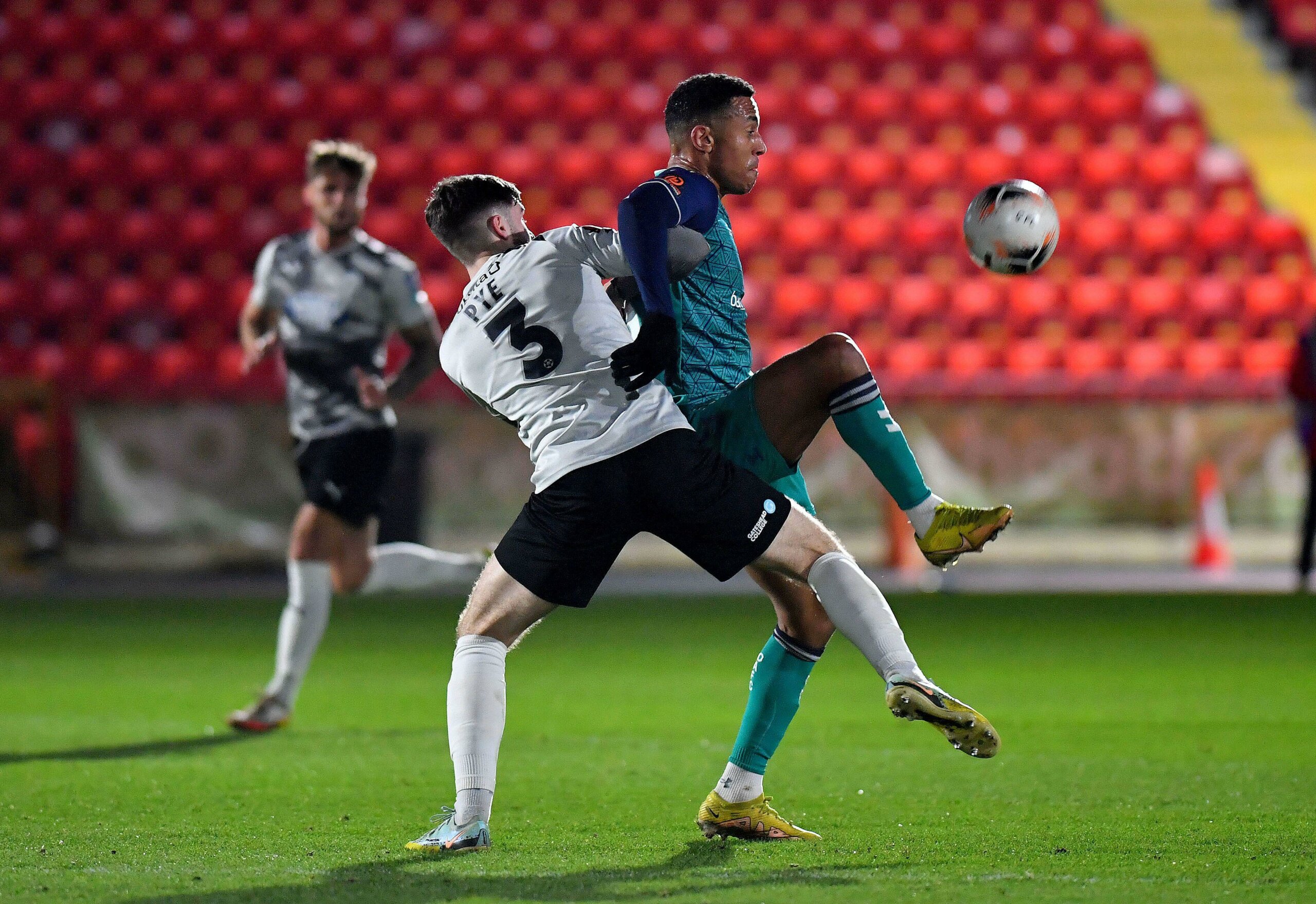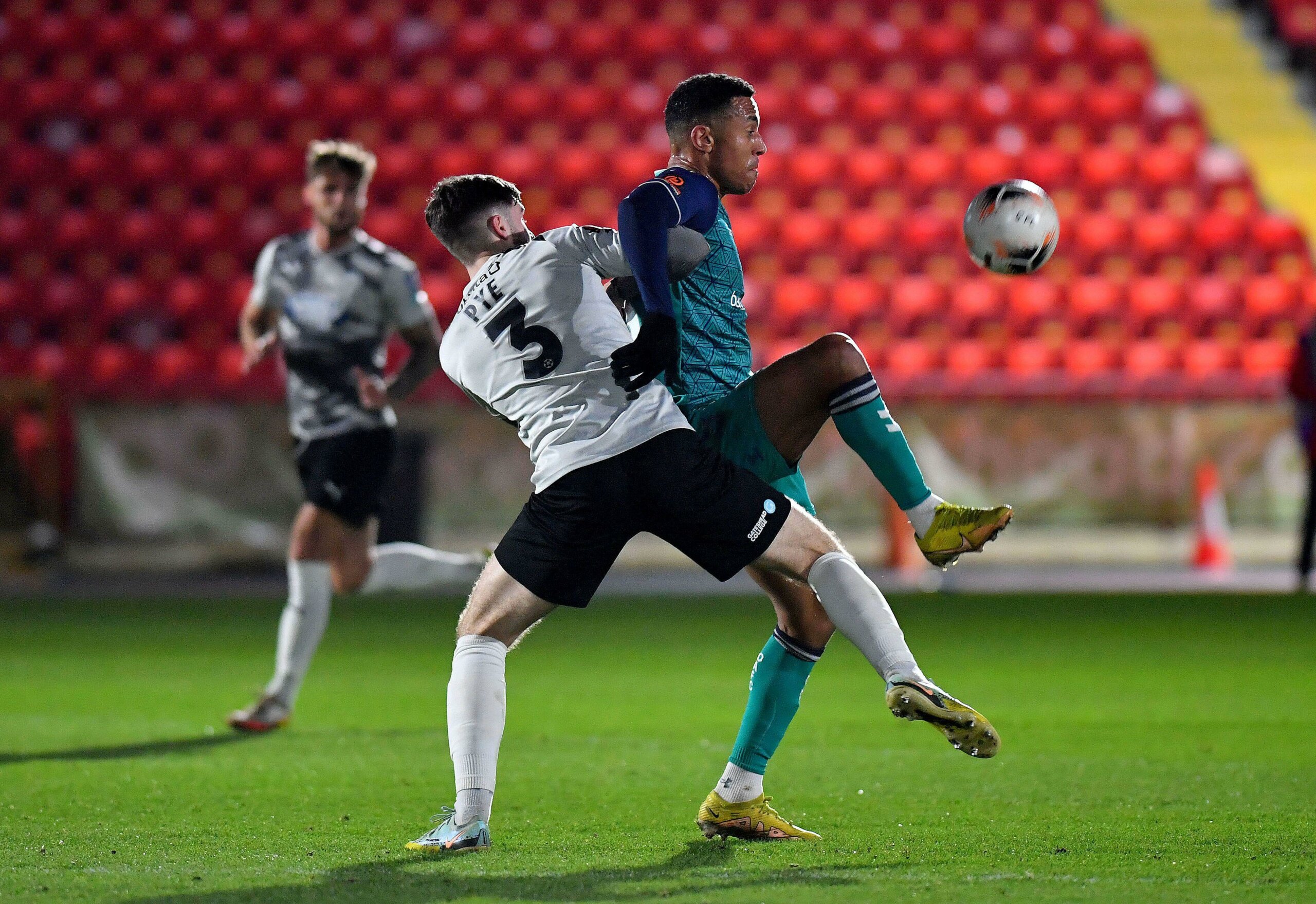 Gateshead and Torquay will remain in the relegation zone after Kieron Evans' rescued a point for the visitors in a 1-1 draw at the Gateshead International Stadium.
Marcus Dinanga's spectacular long-ranged goal in the 48th minute looked to have brought Gateshead out of the relegation zone.
But it was cancelled out by Kieron Evans' volley from outside the box in the 70th minute which left Gateshead regretting the many chances they had to further their advantage earlier on.
Mike Williamson would make four changes to the team that was seen against Farsley Celtic last Saturday. Filip Marschall, Connor Pani, Ed Francis, and Marcus Dinanga were all reintroduced into the starting XI.
In the fifth minute Dan Ward was presented with a great chance. Dinanga laid off the ball for Ward to hit a low-driven shot from outside the box that went just wide of the post.
Marschall missed his clearance which allowed Torquay an open goal in the 14th minute. Jack Stobbs unleashed a venomous volley, but Kenton Richardson was there to clear the ball from the empty goal.
Two minutes into the second-half Dinanga had found the opener. Kamil Conteh won the ball from Kevin Dawson with a slide tackle and the loose ball from 25-yards was stuck by Dinanga which found the bottom-right corner.
Gateshead came close to doubling their advantage in the 66th minute. Ward's shot from point-blank range was saved by Rhys Lovett and the rebound was later blocked by Shaun Donnellan.
Torquay punished Gateshead two minutes later. A deep cross to the edge of the box was hit on the volley by Kieron Evans.
It was another off the line clearance for Torquay in the 88th minute. Conteh's shot from 24-yards was miraculously headed off the line by Dean Moxley.
Gateshead: Marschall, Tinkler, Storey, Richardson, Pye, Pani, Conteh, Francis, Campbell, Ward, Dinanga
Subs: Martin (62') Olley (72')
Goals: Dinanga (48')
Torquay United: Halstead, Marshall, Jarvis, Fadahunsi, Evans, McGavin, Donnellan, Lawrence, Moxley, Stobbs, Dawson
Subs: Lovett (57') Hall (72') Hanson (72')
Goals: Evans (70')