Sunderland set for Stadium of Light Sell Out against Watford
Sunderland are set to sell out the Stadium of Light as they host Watford in their final home game of the season on Saturday afternoon.
The Black Cats have reportedly sold upwards of 45,000 tickets for the weekend's game, as Tony Mowbray's side continues to push for a place in the Play-Offs and a chance at promotion into the Premier League.
A win for Sunderland would send them within one game of securing a Play-Off spot when they travel to Preston North End next Monday.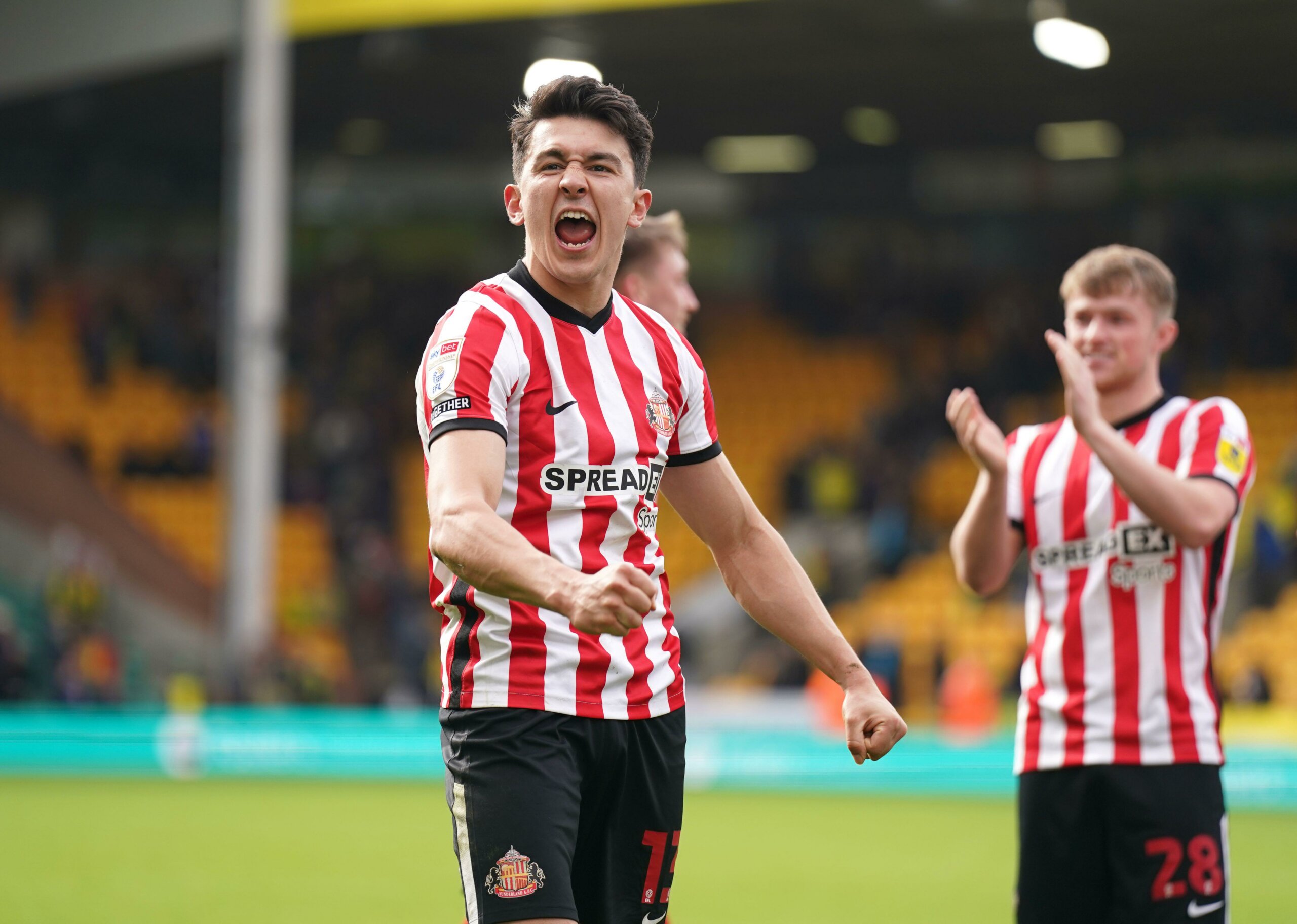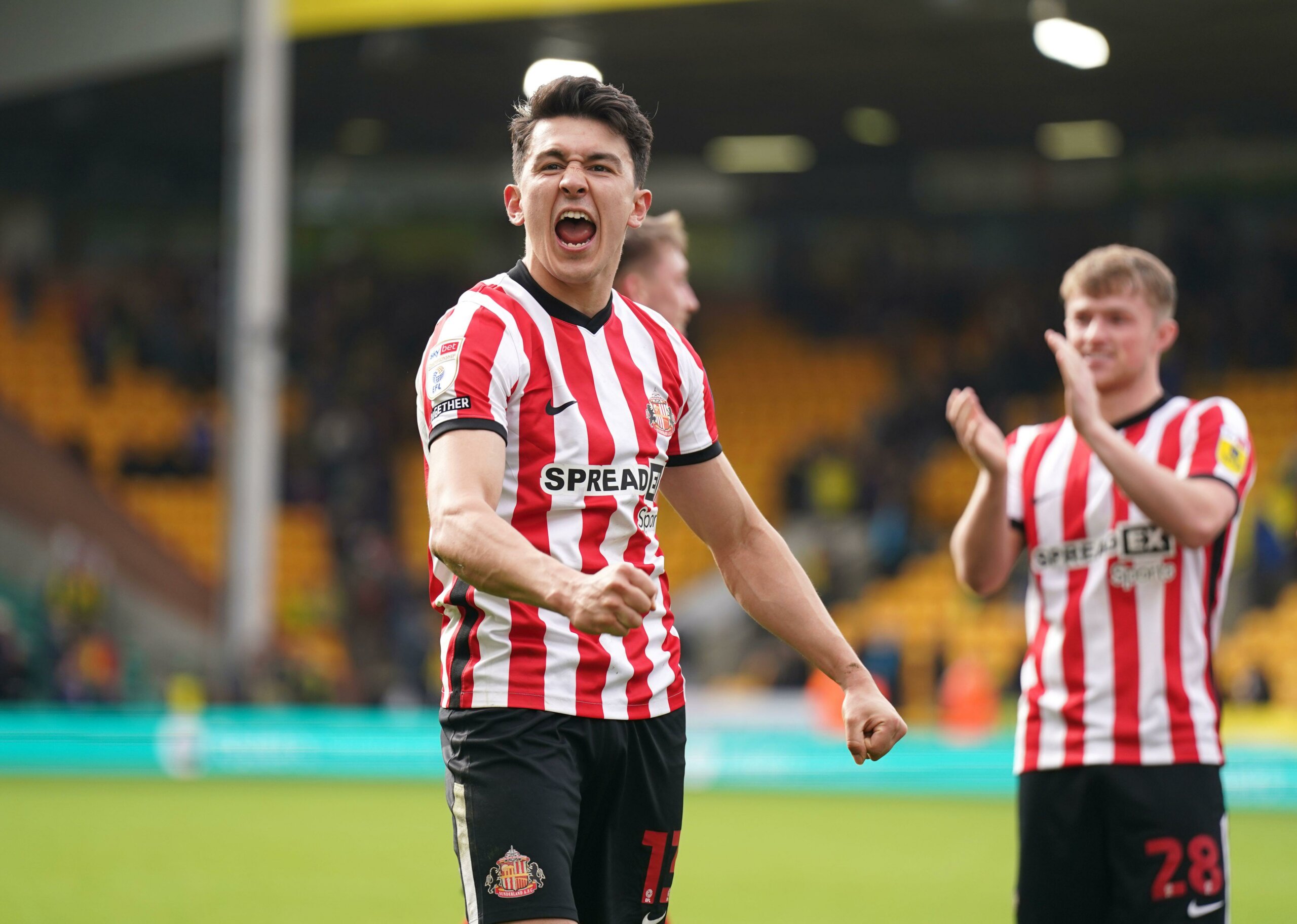 Sunderland are going to break their own record for the highest attendace at a Championship game this season, where 40,000 fans saw a 1-1 draw against Coventry City on the opening day of the season.
Another record they could challenge is the record attendance at the Stadium of Light stands at 48,355 for Sunderland's match against Liverpool back in April 2002.
Sunderland supporters have shown huge support to their side so far this season in both home and away games, and have been labelled as the best fans in the 92 by some.
Below is a graph showing the eight clubs with the highest average home attendance in the Championship this season: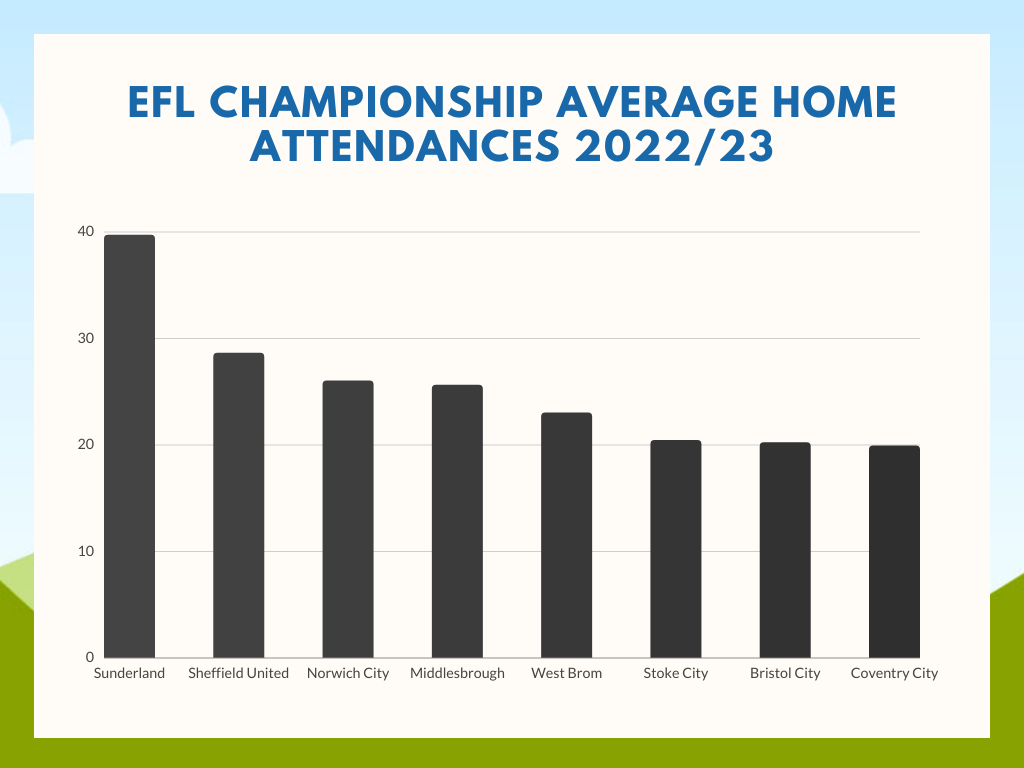 As you can see Sunderland are comfortably above the rest, averaging 38,000 fans at the Stadium of Light this season which really shows the amazing support they have received so far this campaign.
That support has no doubt played a huge role in the club's success on the pitch this season, which has in response returned a high level of optimism amongst Wearside.
Without a doubt, the match on Saturday will be extremely intense but with the backing of the fans I expect Sunderland to just get over the line and secure a crucial three points.