Formula One – Five talking points from Baku
Last weekend in Baku provided plenty of talking points from the new sprint format and one of F1s most dangerous moments of recent seasons
1) The Sprint format was just ok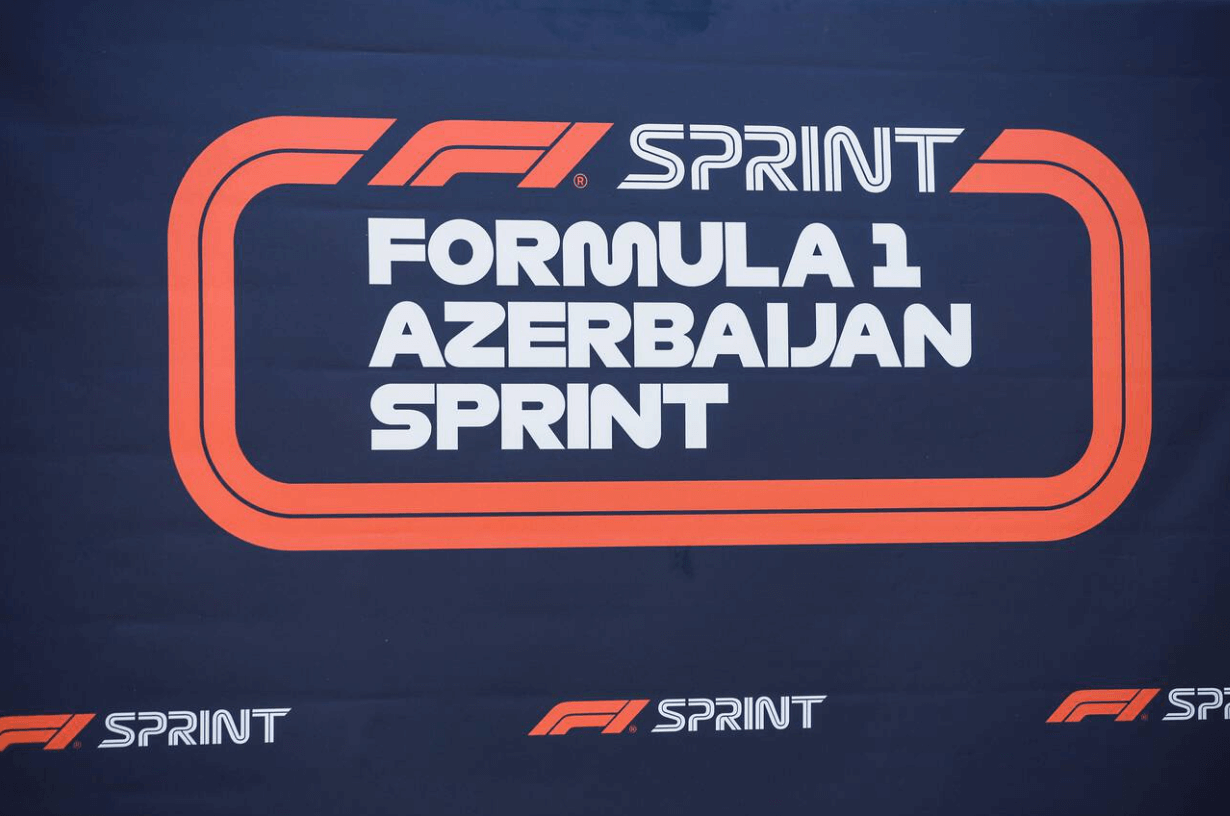 F1's reworked sprint format was used for the first time this weekend with lets say some ok results. For example, one downside was that the qualifying session for Sunday took place at a time when only students, the retired and those who had the day off could watch which was 1pm on Friday afternoon.
The other downside was that the race was a simple possession with one overtake for the lead towards the end. So overall along with what was actually quite a fun Saturday morning qualifying sprint session, the format could work at an other track such as Interlagos, but Baku has for sure raised questions whether the format is worth the time and extra costs to the teams and broadcasters.
2) Red Bull once again show they are unstoppable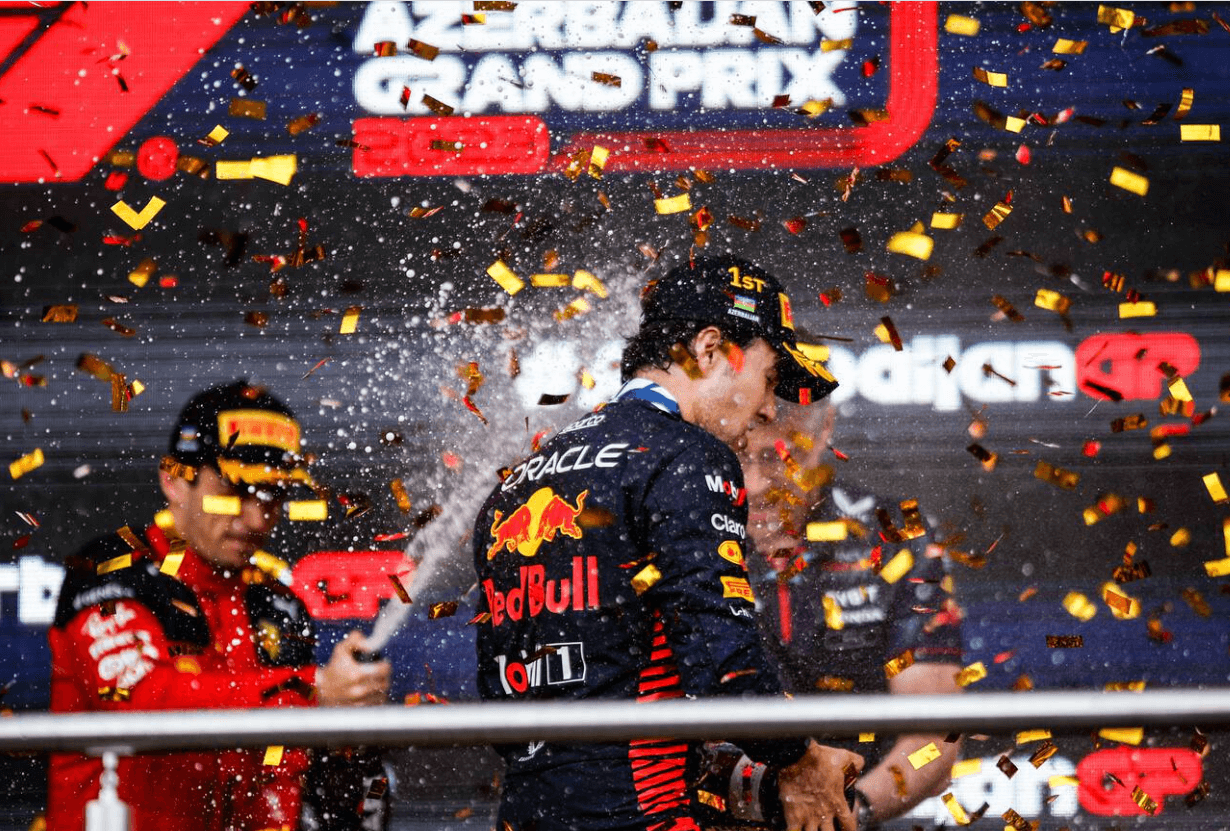 Apart from a toddler-like fit from Max Verstappen over a minor moment with George Russell in Saturday's sprint, Red Bull's weekend went rather smoothly with them taking another one & two in the race after both cars overtook pole sitter Charles Leclerc.
Race winner Sergio Pérez has now closed the title fight to just six points potentially setting up the closest inter team title fight since 2016 with Rosberg vs Hamilton. This now gives fans hope that interest in this season can be rescued with a potentially exciting plot line
3) Ferrari have a troublesome yet also rewarding weekend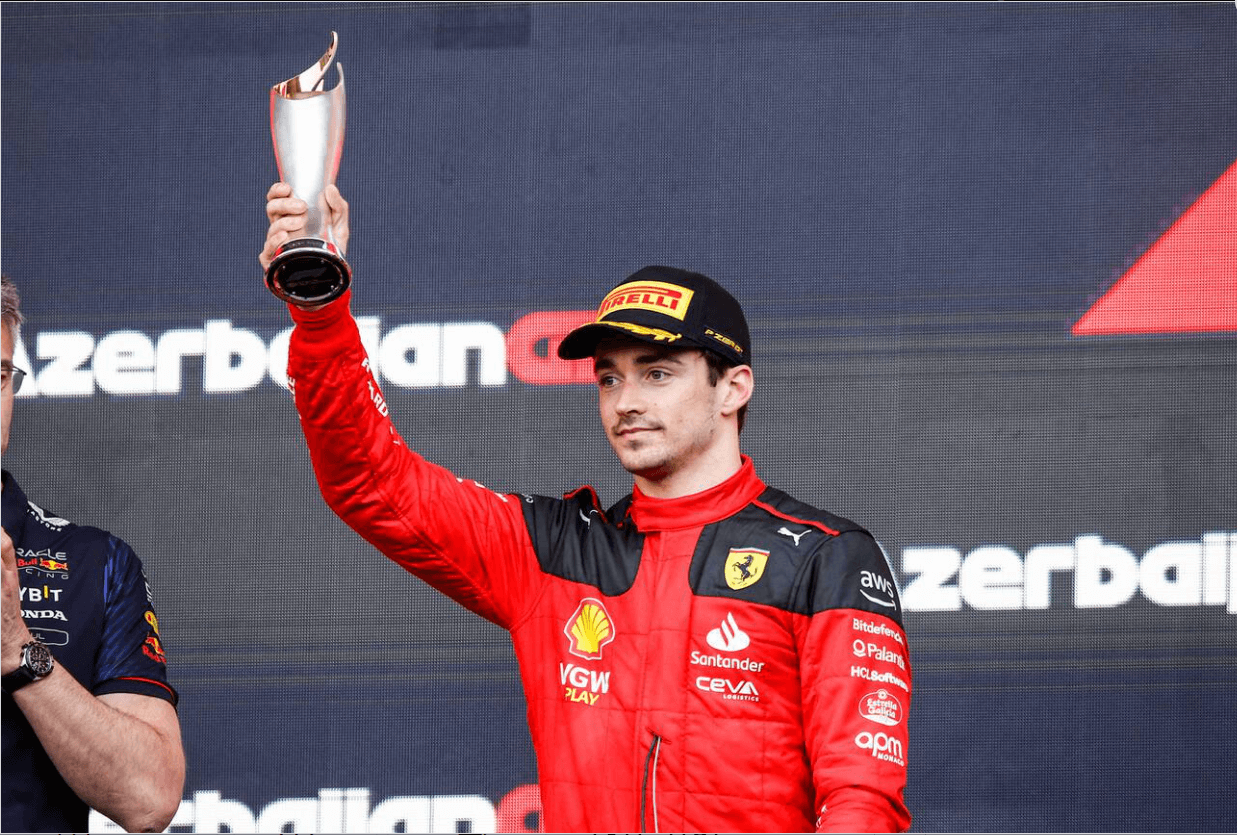 Ferraris weekend started in traditional chaotic Ferrari form with F1s second Italian team AlphaTauri announced Laurent Mekies will join from Maranello as Team Principal to replace the retiring Franz Tost. However, with a race and sprint Pole for Charles Leclerc and a P3 shows the team can finally start to get their season up and running after three very poor races to begin their campaign.
With this result the Tifosi should now be hopeful of a strong result at their up-and-coming home race in Imola.
4) Alpine having a weekend to forget
With the Enstone based team hyping up talk of a climb up the grid with promising upgrades, most were intrigued to see their performance this weekend. Yet they ended up being a laughing stock with Pierre Gasly's engine deciding to be a meteor steam train in FP1 and him crashing in Qualifying.
This combined with a poor qualifying and somewhat poor result will concern Alpine and raise hopes that the next round in Miami will show the true upgrade pace.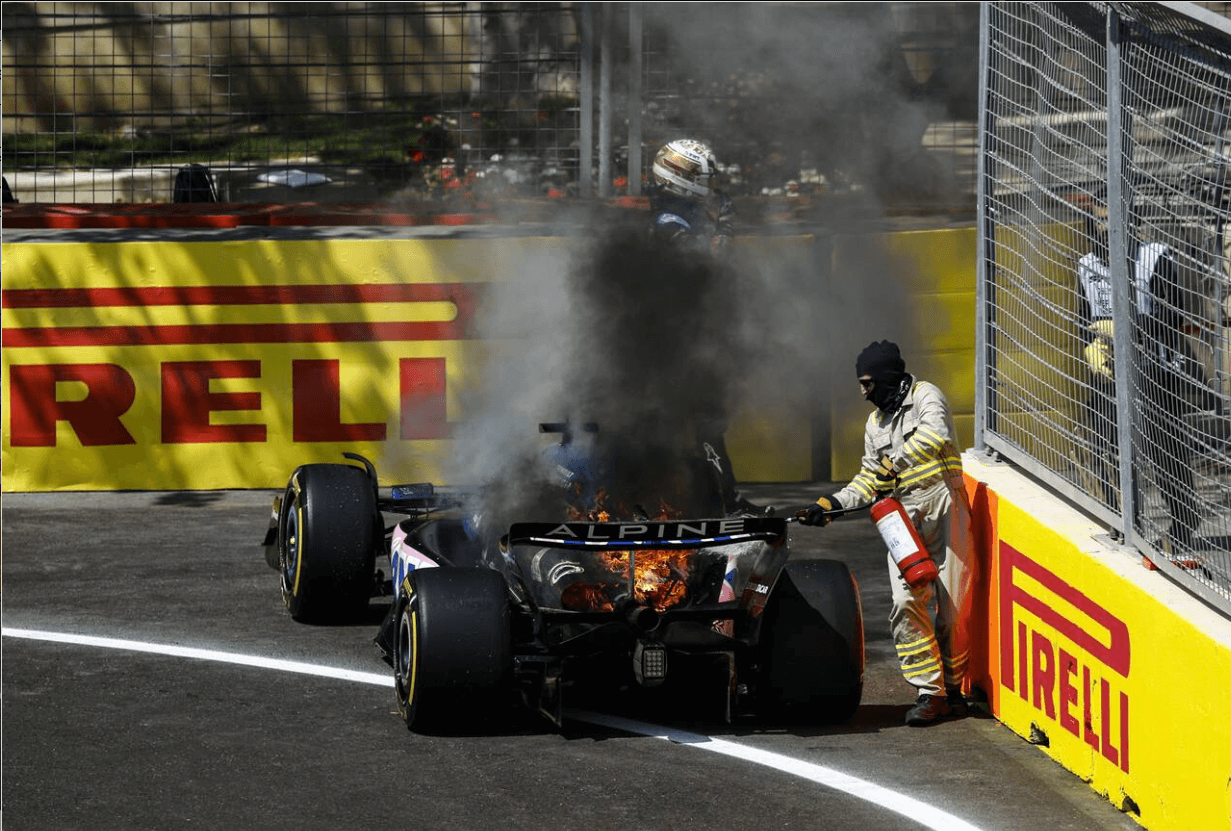 5) Questions once again raised with the FIA and its ability to safely manage races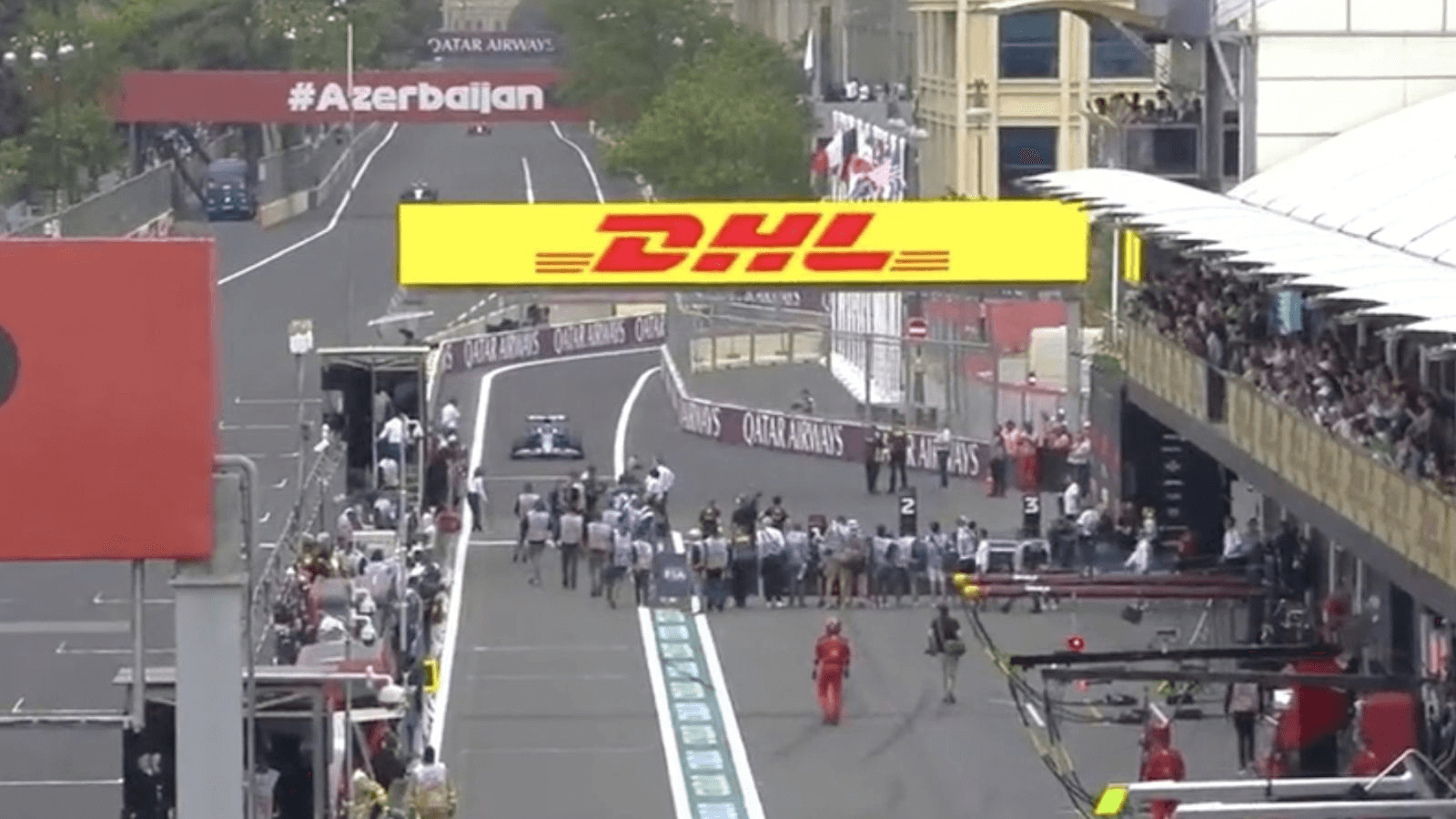 Towards the end of races usually the FIA without issue allow the photographers to set up in the pit lane as no one needs to pit in the final lap or so. However, in Baku with Ocon doing the full race on one set of tyres and needing to pit on the lap to satisfy the tyre rules, what happened next was scary as ocon was seen going down the pit lane with photographers jumping out of the way in something that was as reminiscent as the 80s Group B rally era.
With this incident taking place on the anniversary of the 1994 Imola weekend in which we lost Roland Ratzenberger and Ayrton Senna it's a timely reminder that a one lax decision could have devastating consequences.
What were your thoughts on the weekend Tweet us @Sports_Byte