F1 Miami opinion: The pre-race ceremony just showed how the sport is selling its soul
Formula 1 arrived in Miami last weekend for what turned out to be arguably one of the most boring and controversial races of recent memory.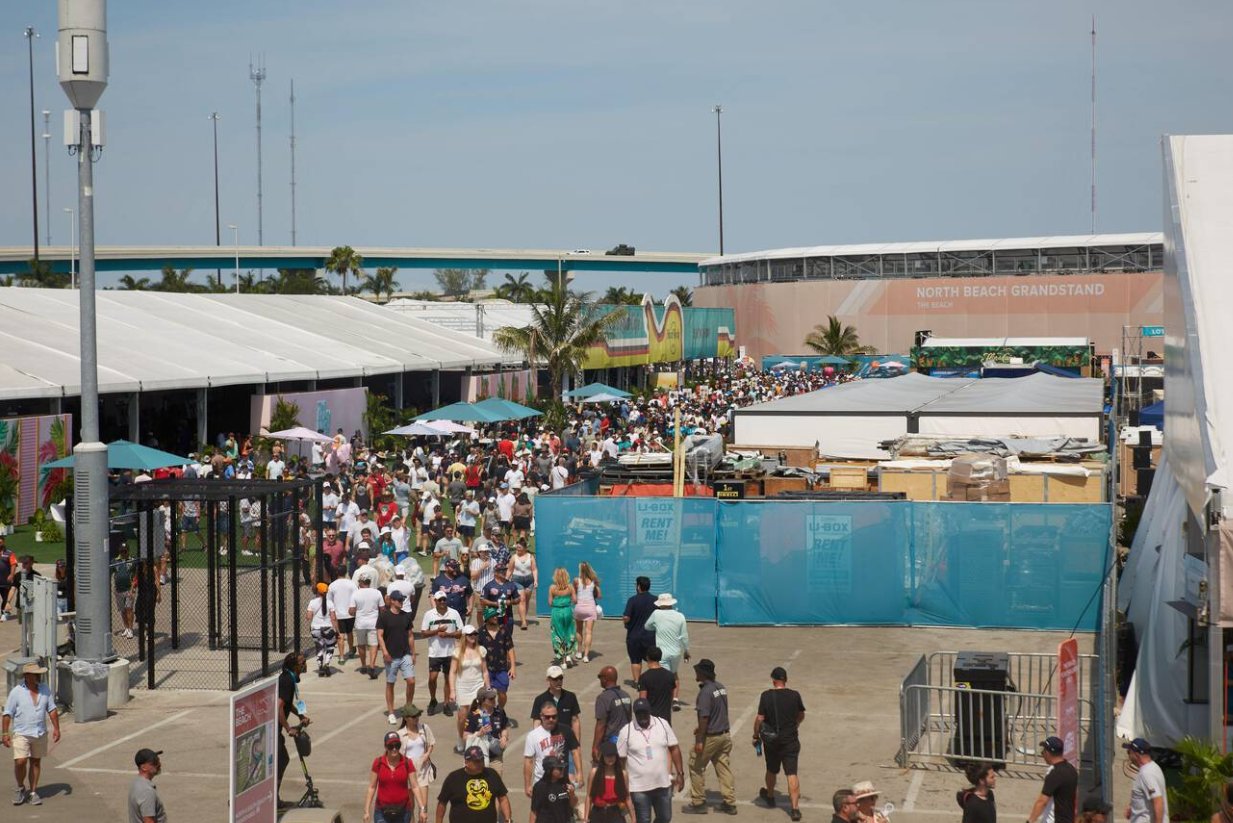 While yes the racing and competition itself wasn't controversial at all with Max Verstappen coming from P9 to take traditonal a dominant win with Checo Pérez and Fernando Alonso joining him on the podium.
The main controversy lies with the in pre-race ceremony and the pomp and circumstance that surrounded the race while much improved over last year's disaster with them using police escorts to the podium and the fake yacht lake.
F1 decided to alienate both fans and drivers with a new addition to what is already a tight pre race schedule. This new edition was a WWE style pre race introduction fronted by LL Cool J and Will.I.AM in which each driver lost 10 minutes of pre race strategy prep with their engineers in exchange for their names being read out and them having smoke blown in their faces.
This new addition has irked the drivers somewhat with for example Lando Norris saying "None of the drivers like it, but it's not for us at the end of the day" as well as George Russell saying "It is distracting because we're on the grid for half an hour in all our overalls in the sun and I don't think there's any other sport in the world that 30 minutes before you go out to do your business that you're out there in the sun, all the cameras on you and making a bit of a show of it."
However, while some drivers such as Lewis Hamilton saying they did like it.
This new format sadly will be used at other races this year even outside the almost souless American races in Vegas, Austin, and Miami respectively.
As a fan who has watched the sport obsessively since 2012 and cares for the championship from an almost paternalistic point of view, it rather concerns me that the sport is doing things like this in order to engage a rather somewhat frail American audience who will most likely move over to a sport such as Rugby when that has its Netflix moment.
This weekend along with the disaster that was the restart in Australia does concern me that F1 is deciding to turn the sport into an entertainment company which in turn will eventually switch off people like myself who are purists and will cause them simply just move to series such as British GT or IndyCar who try to focus on their core racing product and allow that to make the sales.
Have to say I'm genuinely concerned for Formula One and whether it's going down the wrong path in exchange for a few bucks from some new Crypto-NFT- hipster company and an audience who think Michael Schumacher is that guy who cameoed in the last few mins of the first Cars movie.
What do you think about the current state of F1? tweet us @Sports_Byte