The cost of living crisis: non-league football's "greatest threat since WW2"
The cost of living crisis is affecting millions of people up and down the land, with households across the nation grappling with astronomically high energy bills, and their hard-earned money stretching ever thinner.
But there's one aspect of our communities that is quietly being squeezed to the point of literal extinction in certain areas, and that is non-league football.
A recent BBC report labelled the crisis as the, "Biggest threat to non-league football since WW2", as many grassroots clubs with long and proud histories have been forced to fold as they can no longer sustain themselves in the current climate.
A new study from Price to Play found that 2,600 non-league and grassroots football clubs had folded during the 2021-22 season in the UK. Whilst also forecasting that as many as 8,000 clubs could potentially face the same fate over the course of the current 2022-23 campaign.
As a passionate, lifelong football fan myself who knows full well the importance of the role they play in their communities, I attempted to better discover the extent of the problem non-league football is facing by speaking with experts who are on the ground week in, week out.
Speaking on the situation non-league football finds itself in, renowned BBC journalist and presenter of the award nominated Non-League Show, Ollie Bayliss would say: "Getting to games, putting on the team bus, paying player's expenses, the cost of petrol is really hitting clubs, as is sticking their floodlights on.
"The salary expectations of players has gone up a lot further down the pyramid. You look at football at step-four (e.g. Northern Premier League Division One East) and step-five (e.g. Northern League Division One) of non-league, players are expecting more money than ever before.
"It used to be a case that at that level of the game, players wouldn't necessarily get paid, now I think most players at that level are expecting something, and that is forcing some clubs to have to spend more money than they would like to."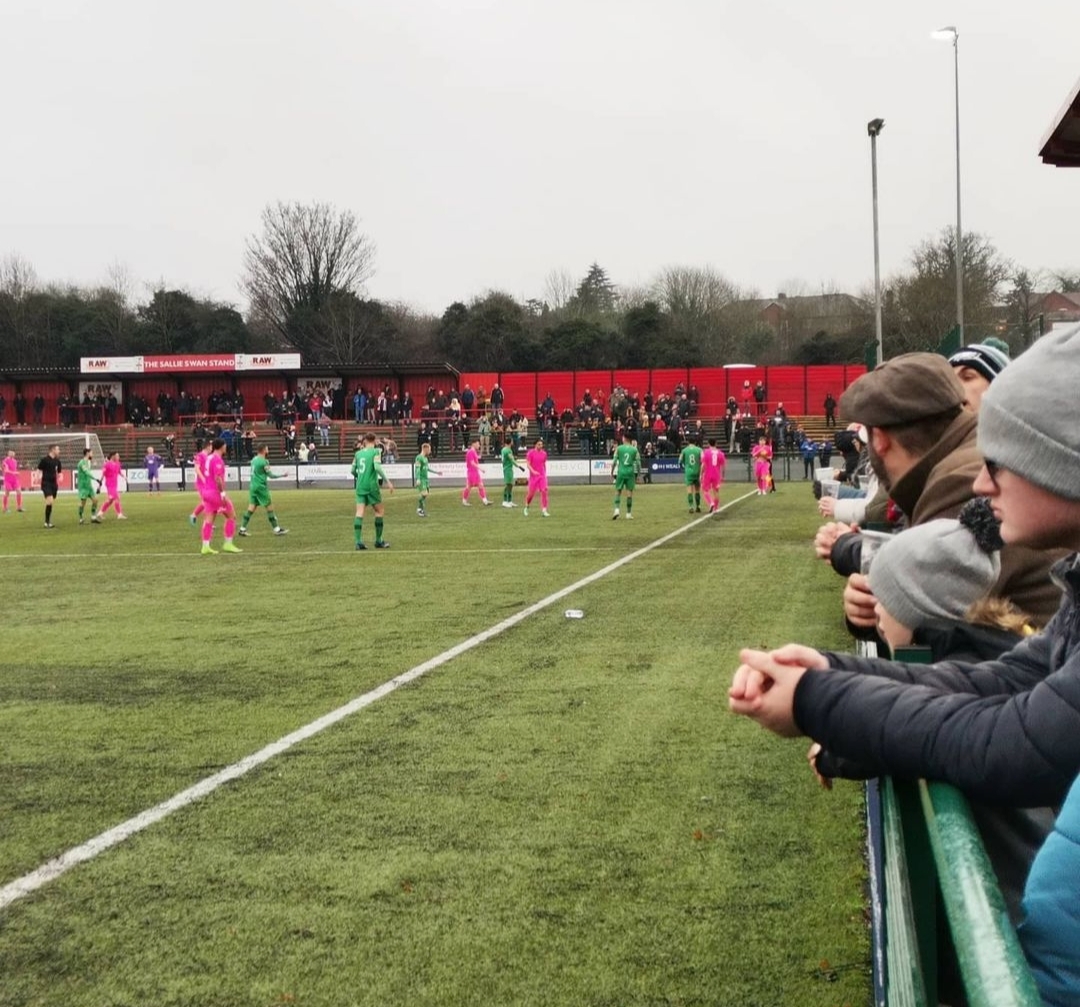 Prominent journalist for The Chronicle and The Non-League Paper, Mark Carruthers had this to say on the current state of affairs: "As much as we all love football, at the end of the day if it's a choice between putting food on the table, paying your energy bills, or going to watch football for 90 minutes, 99.9% of people are going to pick what is important."
So what would Mark Carruther's say to the football fan who either has never been to a non-league match, or is umming and ahhing over whether to give it a try?: "After the game, you can go and sit and have a pint with the striker that's just scored a hat-trick or even the chairman in some cases, there is that togetherness.
"Your support, – some clubs are better at this than others -, at the top level of the game can be taken for granted and you are just another number. In non-league football, every penny and every pound counts, and every person through the turnstile is as valued as the next."