Mike Williamson: "We've got a chance, it's a game of football"
Mike Williamson speaks to SportsByte before Gateshead and Halifax Town meet at Wembley next Sunday in the FA Trophy final.
This is the second time in Gateshead's 46-year history that they will step foot into Wembley, with the last time coming in 2014 when they lost 2-1 to Cambridge United in the Conference Premier Play-Off Final.
Gateshead player-manager, Mike Williamson, is optimistic about his side's chances of overcoming Halifax in the final.
In an exclusive interview with SportsByte, Williamson said: "The enjoyment of looking forward to it? [Wembley] That's more left to the fans and the non-playing staff at the club and the volunteers that come into the club every day. 
"Our job is just to get prepared. It's a game of football that's what our focus is.
"We've got a chance, it's a game of football. It's 11 versus 11. Obviously, it's going to be new territory, in terms of the stadium, we've just got to focus on what we can control."
Gateshead were huge underdogs heading into the F.A Trophy semi-finals against Barnet. However, no one expected the Tynesiders to be 3-0 up within 37 minutes against the Bees. Barnet somehow managed to overcome the three-goal deficit and force the game to penalties when Harry Pritchard scored 12 minutes into added time.
Speaking about Barnet's comeback, Williamson said:"It was as crazy to go 3-0 up as it was to be pegged back in that manner.
"One thing you can never fault the boys for this year is their reaction and when we have been in difficult periods they have kept their composure.
"We went through penalties for a second time [in the FA Trophy] and Monty [James Montgomery] we back him all day and the lads had the confidence to finish the job."
It has been a tough season for Williamson's Gateshead side, but one that they can definitely be proud of. The Heed were just one point from bottom of the league Scunthorpe by the end of 2022. The players at the Gateshead International Stadium didn't let their heads drop, and managed obtain an 11-game unbeaten streak to help the Heed finish 14th.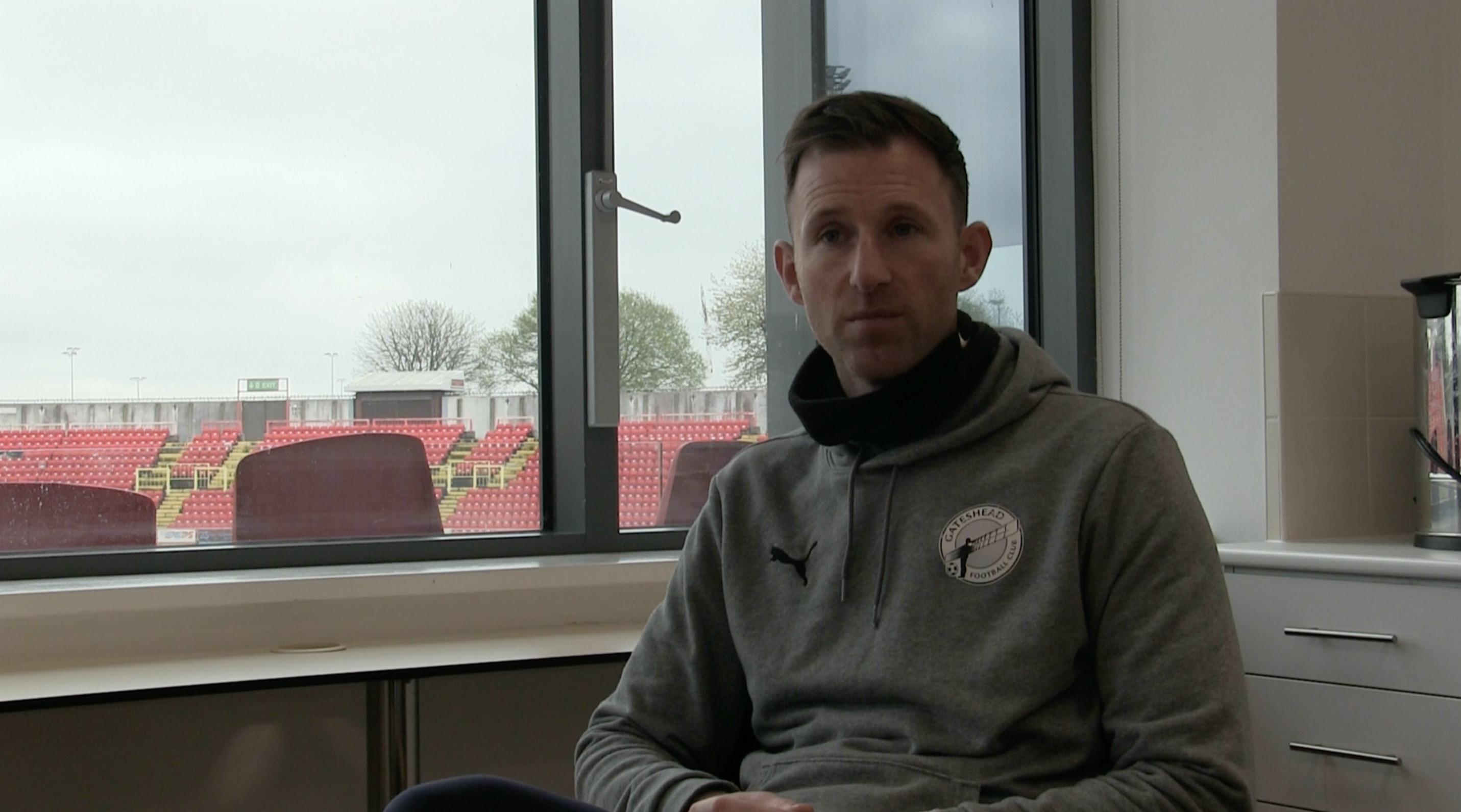 Williamson said: "The group has changed and evolved since we first came in. But we've always had a togetherness and I think that's what gets you through the harder times and it still maintains.
"The boys here are big advocates of that and anyone who comes in has to buy into it. 'I think the outcome is a close-knit group of players who want to do well for each other.
"Since we've come in we have wanted to grow and build on and off the field.
"I think on reflection, you can look back and see the progression. The group of lads deserve all the credit for any achievements managed to get on the pitch. So for me, we want to build and I'll never put a target on that. We just take it game by game."