Team Sunderland Women's Rugby – Three Players to watch in 2020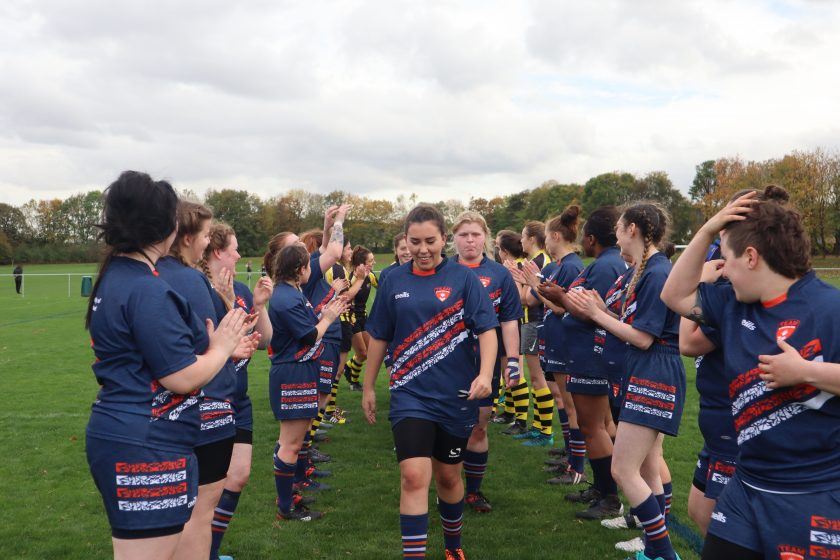 Team Sunderland's Women's rugby side have seven games remaining in the season, with six of them coming in 2020 after the Christmas break.
After a disappointing start to the season with two losses from two, Sunderland hope to up their game in 2020.
Their first match back after a long winter rest is an away match to Leeds 2s on the 22nd of January.
Despite the poor start, there have been some shining lights in this struggling side. Here are three players to look out for next year in the second half of the season.
1. Lauren Watson – Flanker
With two tries in two games, flanker Lauren Watson is the current top try scorer for the team this season. She scored twice in the 43-15 home loss to Leeds 2s in the opening game of the year. Her direct running and strong body position in contact helps the teams to always break the gain line and work their way up the pitch.
2. Kaitlyn Forster – Hooker
Second year Kaitlyn Forster can play either hooker or either prop. Her versatility in the front row positions allows the team to be rotated if needed, meaning the strongest possible forward pack can be on the pitch together. Forster's aggression, along with her passion for the game, motivates and drives the team forward. Her reintroduction onto the pitch after a substitution against Leeds played a key part in Sunderland's opening try of the season and got them back into the game.
3. Kayleigh Scott – Scrum-Half
Scrum-half has been a very prolific position for the Sunderland Women's team in the past, with previous captains and star players filling this jersey. Scott was challenged with filling this high-profile spot and, for a first-year student, has so far succeeded. Her quick distribution from rucks allows the backs to get the ball through the hands quickly in order to catch the opposition out. Her game management has led to two impressive tries for the side so far this season. Her kick over the top into open space against Teesside resulted in a well work seven points for the North East side.