Team Sunderland and Northumbria Police ready to battle for Cameron Scarratt Trophy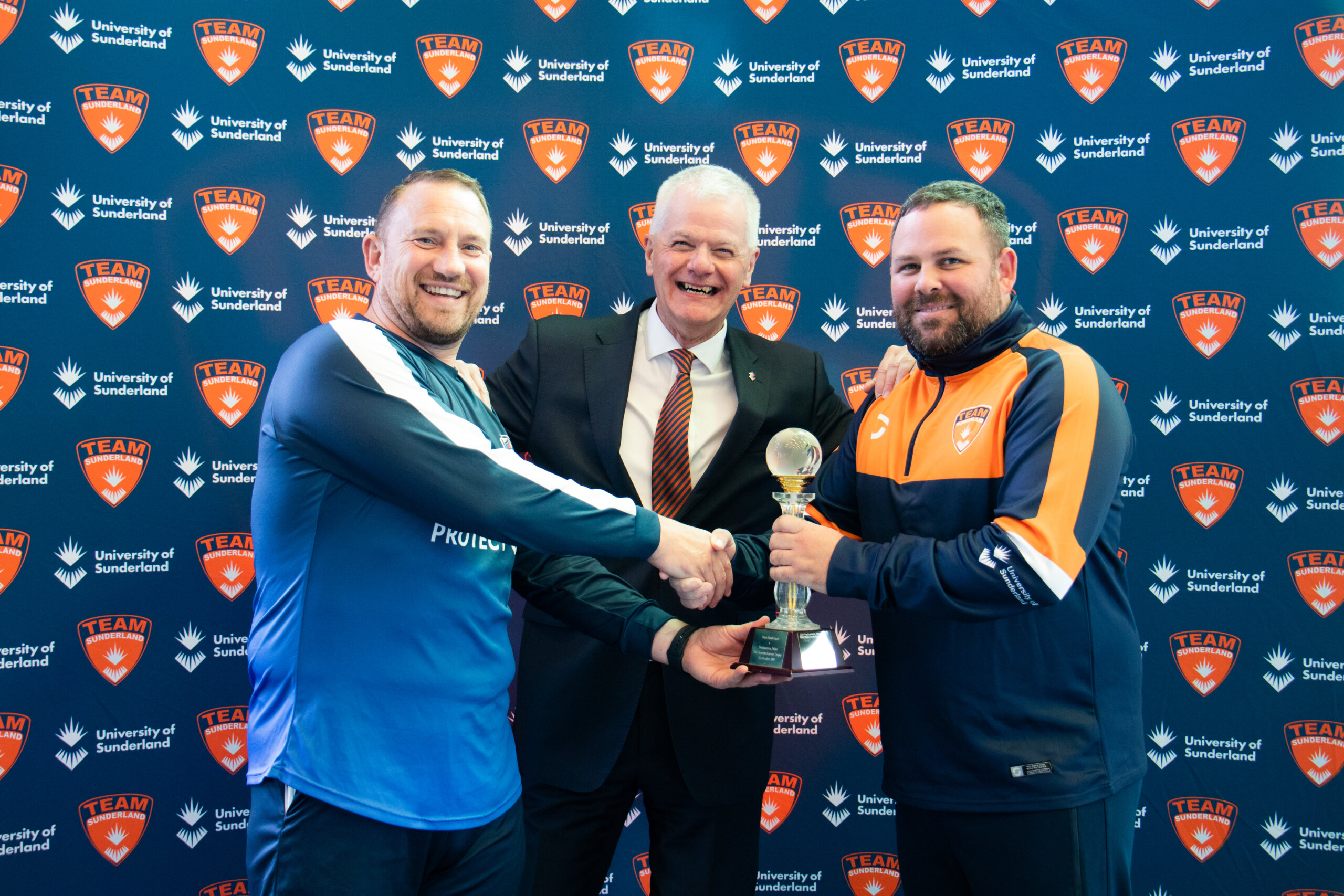 Team Sunderland and Northumbria Police are once again joining forces to raise money in memory of former University of Sunderland student and Northumbria Police detective Cameron Scarratt.
The two men's teams will compete in the fourth edition of The Cameron Scarratt Trophy while the two women's teams have their inaugural clash for the Friendship Trophy.
The matches take place on Monday October 16 at Ford Quarry Hub with holders Team Sunderland looking to retain The Cameron Scarratt trophy after winning last season's contest 2-1.
Northumbria Police won the first ever fixture in 2019, coming out on top 5-4 in a thrilling encounter before Team Sunderland won 4-0 in 2021.
Since its inception the annual fixture has raised over £3,000 for charities including Macmillan Cancer Support, with generous prizes donated from a range of supporters for a post-match raffle.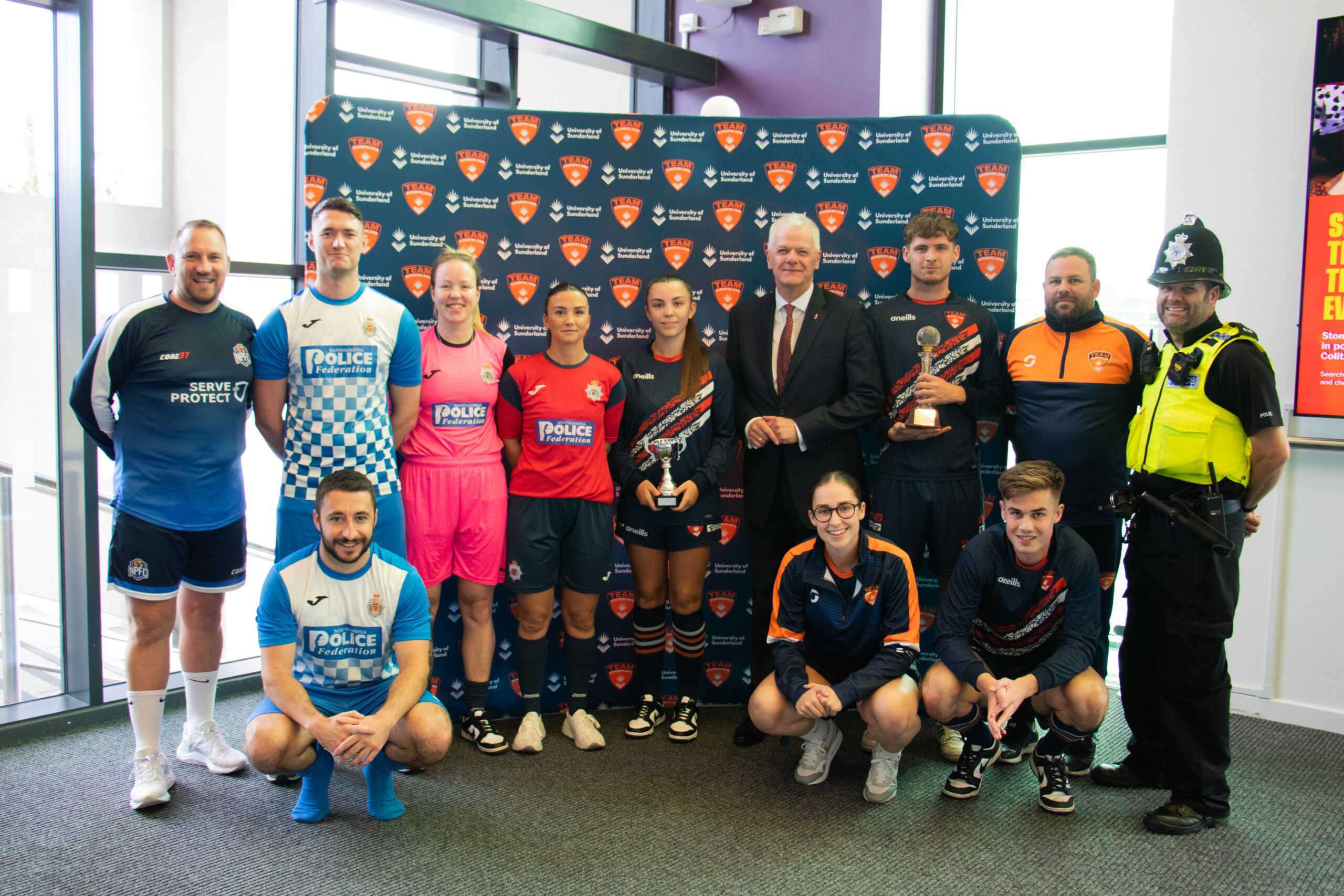 Organiser PC John Body said: "We're delighted to have the fixture back for another year. It's so important for Northumbria Police and the University.
"It's got a lot of meaning to it, we want to win the match but it's about what we do as an organization and working with our partners."
University of Sunderland Vice-Chancellor Sir David Bell said: "It's great to have the fixture back for another year and it's such a good illustration of the partnership between Team Sunderland and Northumbria Police.
"And the bonus of course, is that we're raising funds and we're generating interest for a really good cause as well in memory of a distinguished Northumbria Police officer and former student."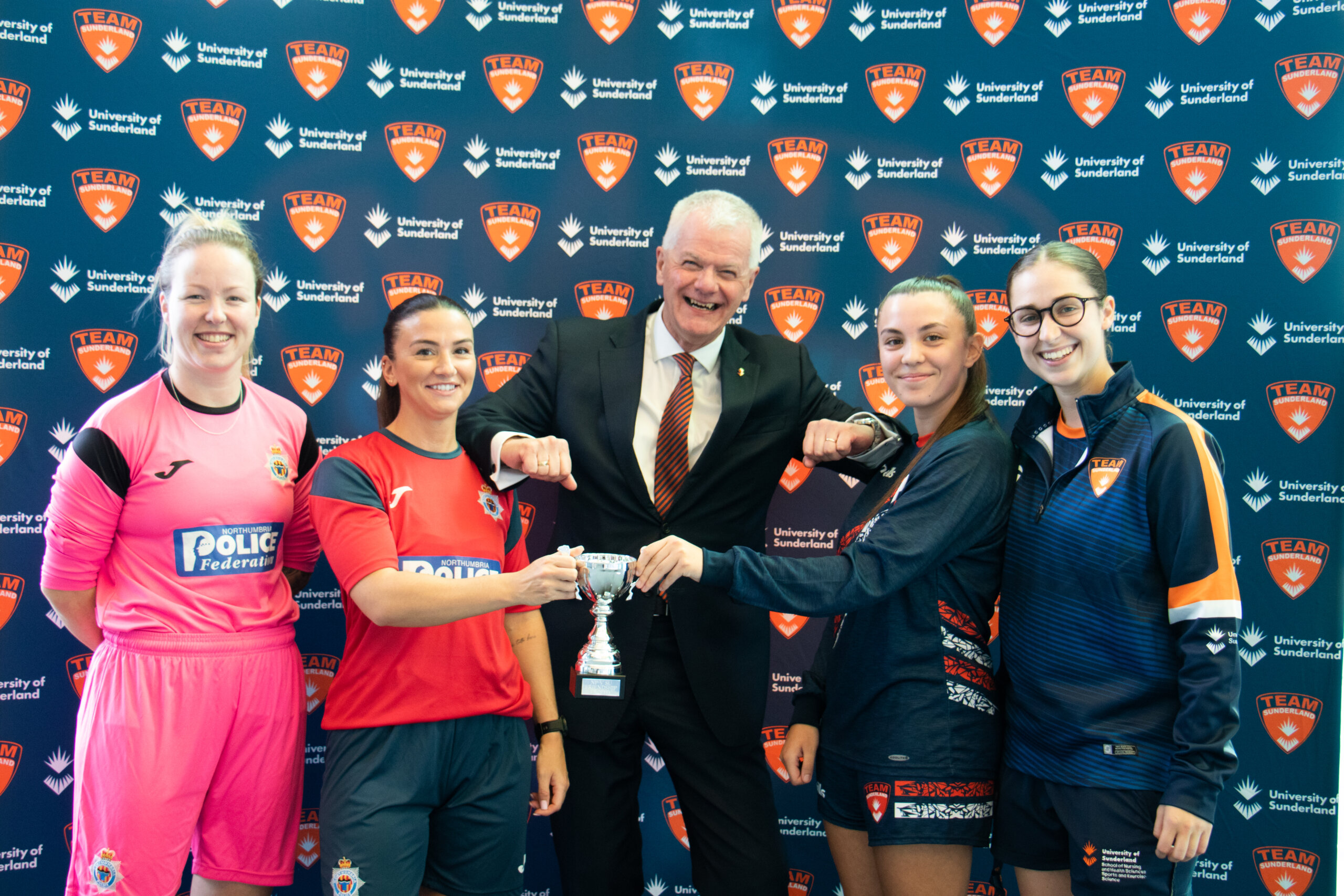 The women's fixture kicks off at 5:30pm with the men's fixture following at 7:30pm.
You can donate towards the cause at the following link https://www.justgiving.com/fundraising/cameronscarretttrophy?fbclid=IwAR1hrza1CxWC_3yFW3O-uoOLv1DZH1l0eSR5sHXjW_aqSTO_nUSeHRZgkfg
For more information follow Team Sunderland on social media @team_sunderland on X and Instagram and @uosteamsunderland on Facebook.