MotoGP: Márquez swaps Honda for Gresini in Bombshell move
It has been announced Marc Márquez will leave Honda after 11 seasons and six world championships to go to Gresini for 2024 on a one-year deal.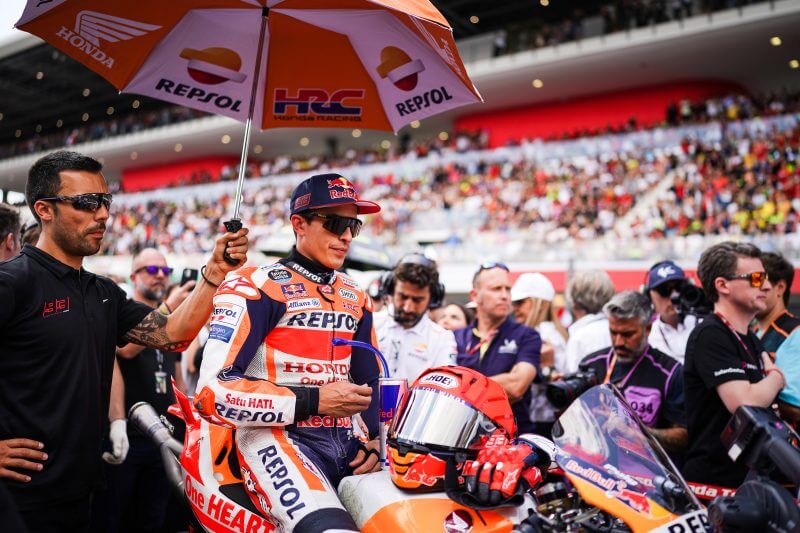 Márquez has decided after meetings with Honda bosses and testing the 2024 Honda package to mutually agree to terminate his contract with Honda and join his brother Alex on the year-old Ducati machinery for 2024.
While it hasn't been formally announced, it is certain the deal will go ahead and Márquez will be racing on a one-year contract which allows him to make a full decision for 2025 which is when the market is set to be at its most open.
There is a downside to this deal as well as the year-old bike Marc will have. He hasn't been allowed to bring his own technicians with him as Ducati don't want to give Honda staff Ducati secrets this means he will be under pressure to build new working relationships and fast.
Even though it is confirmed for now, Márquez will be running the year old 2023 bike next year. With such a talent on board, Ducati may well be tempted to give Gresini factory bikes to ensure Marc is fighting at the front and is tempted to stay for 2025.
When it comes to Honda, however, this is a shock move for a programme already in chaos. The only viable option currently seems to be them moving new signed Johann Zarco from LCR to factory and moving Iker Lecouna from WSBK (World Superbikes) to LCR for 2025.
This hopefully means that Honda can rebuild and potentially entice Márquez back in the future.
Do you think this is a good move Tweet us @Sports_Byte