BSB: Bridewell takes the title by half a point in dramatic finale
Last weekend, British Superbikes (BSB) produced one of British motorsport's all-time finales at Brands Hatch as Tommy Bridewell took his first BSB title in dramatic fashion.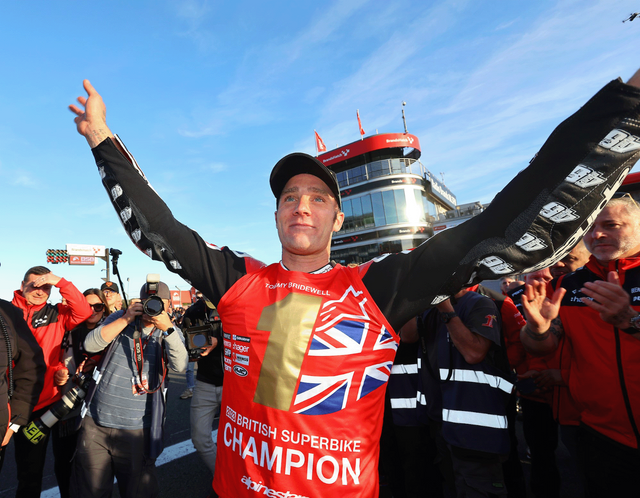 While most entered the weekend knowing that this would be a dramatic and intense weekend, no-one could have predicted what would take place across the three races.
Race one (Sprint race)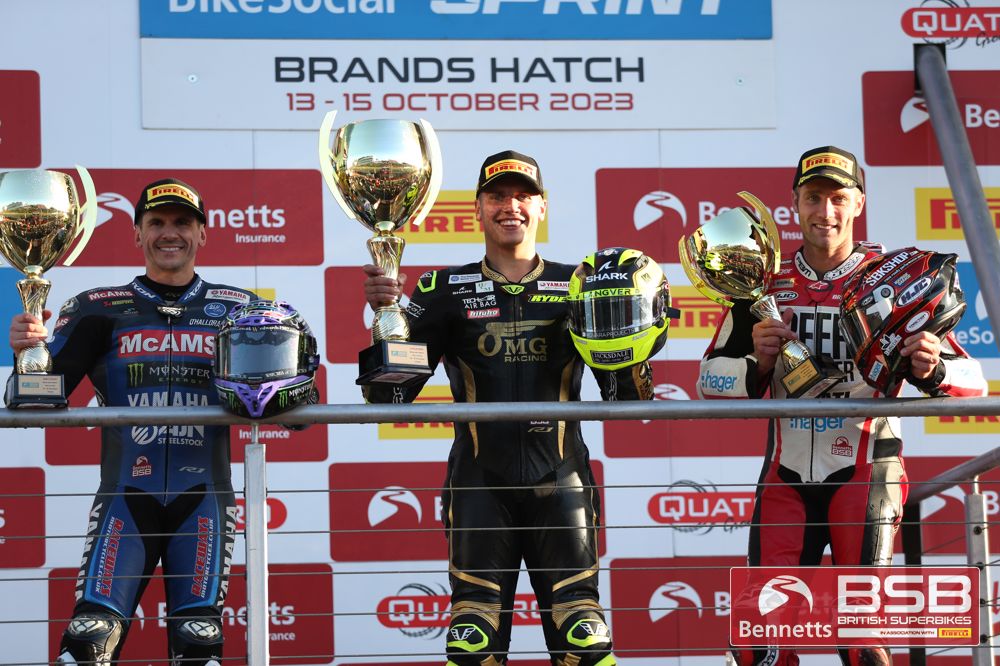 In race one, four riders were realistically in the fight for the title, with the main fight being between BeerMonster PBM Ducati riders Glenn Irwin and Tommy Bridewell, with OMG Racing Yamaha's Kyle Ryde and McAMS Yamaha's Jason O' Halloran in with a chance but in need of a miracle to win the title.
What followed was an intense fight between all four, with Ryde and O' Halloran fighting for the lead and Irwin and Bridewell fighting for the last place on the podium and the crucial points swing for the final two races.
Eventually it was a photo finish, with Ryde pipping O' Halloran for the win by 0.015 seconds and Bridewell beating Irwin to ensure he had a five-point lead going into the final two races on Sunday.
Race two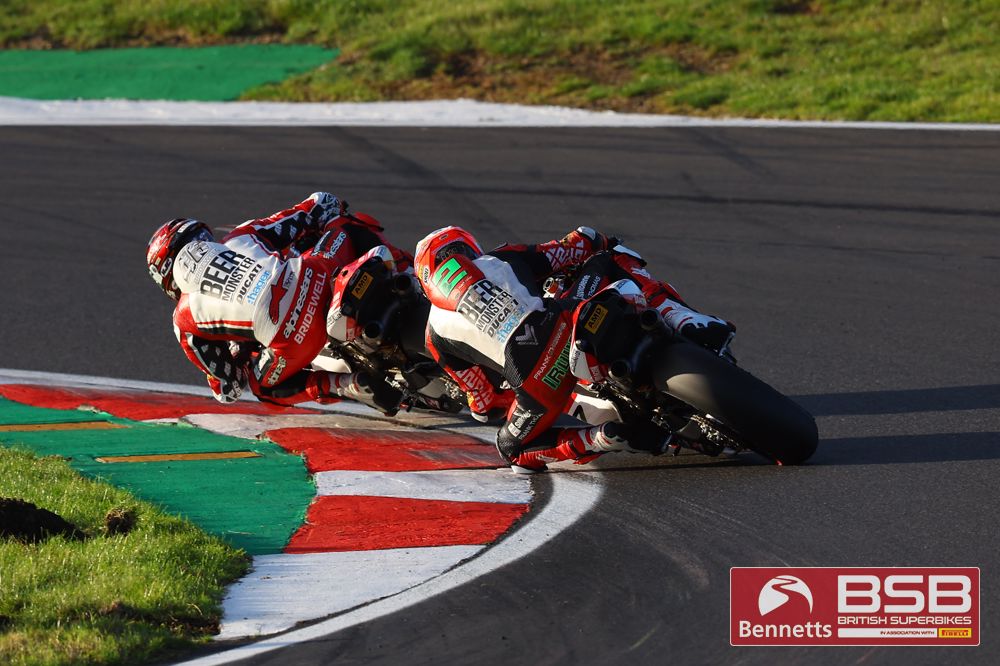 The light broke on Sunday with the tension at breaking point in the PBM garage and Kyle Ryde hoping for a clash at PBM for him to take the title to OMG Racing.
The race most expected followed with Irwin beating Bridewell by 0.274 seconds, which closed the gap in the standings to 0.5 points, with Ryde finishing in third to stay in the title fight but in need of a massive coming together between Irwin and Bridewell for him to win the title. Sadly, Jason O' Halloran was taken out of the fight with a crash on cold tyres.
Race three
The final race of 33 in 2023 was delivered with constant changes of position between Ryde, Iwrin, and Bridewell in the podium positions and the constat math equations being done by both of the teams involved. For the first half of the race, it looked to be Glenn Irwin taking his first BSB title by half a point, but Bridewell passed Ryde in the second half of the race to take p2, which meant the title then swung to him by half a point even if Irwin won the race.
These positions stayed the same until lap 17, when at Druids Irwin and Bridewell both ran wide and Ryde took the lead, which only lasted two laps before Irwin nicked past Kyle Ryde and reset the title again with him winning the title, which then changed hands again as Bridewell got past Ryde on the last lap into Druids and therefore gifted Tommy Bridewell his first BSB title.
Sportsbyte's thoughts
These three races reminded racing fans why they are all obsessed with this sport of passion and speed.
To see a team that lost its owner just two months ago go on to win the title and both of its riders fight till the bitter end was pure poetry. What also made this title special was that even after all their clashes this season, including the crash at Donington Park,
Both Glenn and Tommy shook hands and congratulated each other like proper sportsmen, which shows that they both deserved the title as proper racers.
BSB is a championship everyone must watch in 2024, as if it can produce this level of excitement for fans, it could be regarded as much better than Formula 1.