ROMAN REIGNS VS LA KNIGHT SET FOR CROWN JEWEL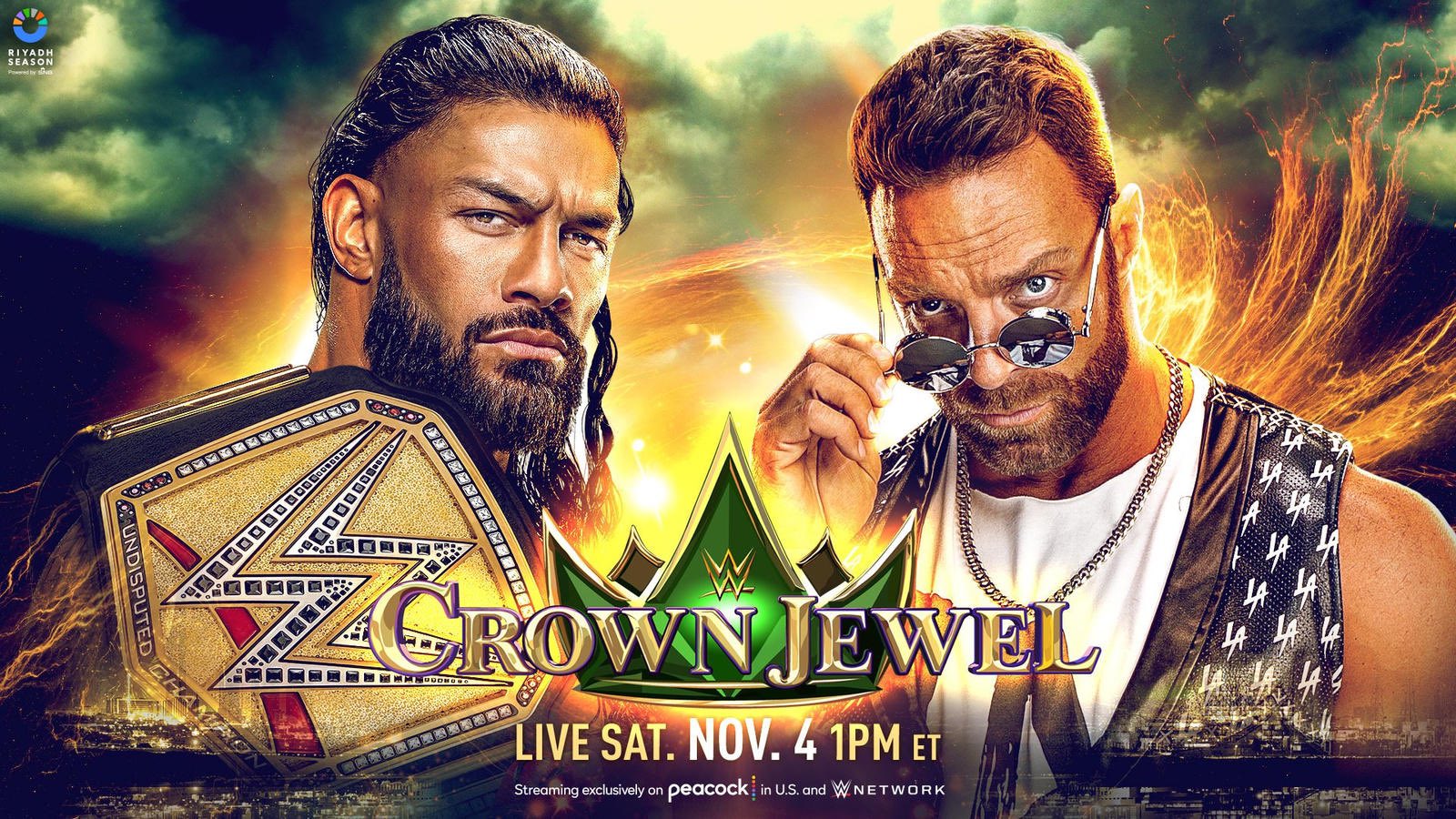 (Credit: WWE)
In just 2 weeks time the WWE will have it's annual Crown Jewel Premium Live Event (PLE) in Riyadh, Saudi Arabia with the main event featuring the hottest act and perhaps the fastest rising superstar in WWE, LA Knight, against the biggest star in the company, the current WWE Undisputed Universal Champion Roman Reigns.
The LA KNIGHT story
It has been quite the year for LA Knight and a dream for many of his fans who had one day hoped to see him in this type of position. As one year ago he was just starting out on Smackdown with a gimmick which didn't really suit him at all, everyone knows him for his previous work in prior promotions as this guy who had a tonne of charisma, impeccable mic ability and a way with fans whether it be as a good guy or a bad guy, everyone just gets excited whenever he appears on screen.
He has had numerous tv appearances this year in just minor stories, but each time he came on tv he established himself and gave people a look at what his character is and before you know it there would be people at the O2 in London back in June, going crazy for him to win the Money in the Bank contract only to just fall short of the task. But that is how he has got himself into this current position, making the most out of every single bit of TV Time.
He had a feud with the late Bray Wyatt, who did an incredible job at putting the guy over on television . He has been able to have a great verbal confrontation or (as they say in the world of professional wrestling) promo battle with The Miz, Paul Heyman, John Cena and Roman Reigns. LA Knight had the opportunity to share the ring with Cena earlier this month in a tag team match at the most recent PLE Fastlane. Everything is turning up his way and he is set to headline his first major show in a stadium which is sold out and is against the biggest star in the company.
Roman Reigns allows talent to shine through with his matches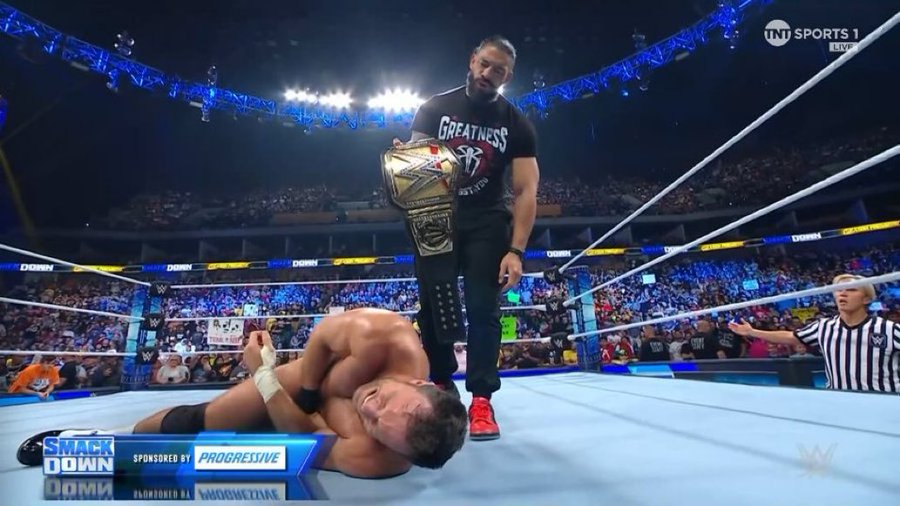 (Credit: WWE and TNT Sports)
Roman Reigns has been on a legendary run, whilst it may be getting a little long now, it isn't the right time for Roman to lose the title yet. As big of an event Crown Jewel is, and how big the popularity of LA Knight has been of recent, he doesn't feel like the person to take the title from the Tribal Chief. However if LA Knight loses it doesn't mean the end for him. What we have seen out of Roman and his stories, is that the opponents come out looking better – Sami Zayn and Jey Uso being two examples.
Back in February of this year, Zayn headlined Elimination Chamber in his home-city of Montreal, Canada. Two months later he headlined the first night of WrestleMania and won the tag titles. Night Of Champions in May of this year, which was also held in Saudi, Zayn was in the main event of the show against Roman Reigns and his cousin Solo Sikoa.
Jey Uso, another cousin of Roman and a former part of The Bloodline faction, main evented WWE's major UK event Money in the bank in a tag match and then would headline Summerslam with Roman again. Jey is now one of the biggest babyfaces (good guys) in the company right now. Reigns just has the ability to make talent even bigger than what they were prior.
So it is not the end for LA Knight if he doesn't end up winning the title on Saturday, November 4. He could gain even more fandom from what he shows off in that match, we have seen many others come up against the Tribal Chief and fall short, but they don't fall short of being at that main event level, that has remained consistent.
When and Where to watch Crown Jewel?
Crown Jewel is Saturday November, 4. Streaming Live on the WWE Network and on TNT Sports Box Office