Vice-Chancellor: Excellent way to celebrate Cameron's life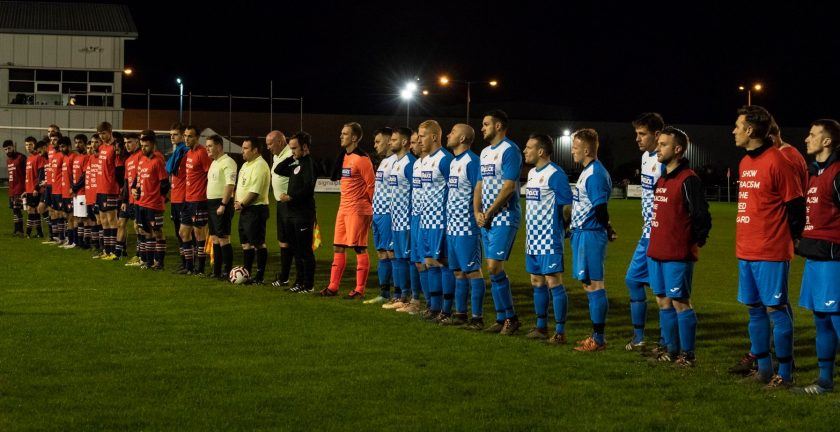 The Vice-Chancellor of Sunderland University Sir David Bell was 'delighted' with the success of the inaugural Cameron Scarratt Trophy and believed it was an "excellent way to celebrate his life".
The trophy, named after former Northumbria Police Officer Cameron Scarratt who sadly died from cancer in July, ended 5-4 to Northumbria Police in a thrilling encounter.
"A very exciting and sporting football match between the University of Sunderland and Northumbria Police was an excellent way to celebrate the life of Cameron Scarratt, one of our graduates and a police officer, who sadly died earlier this year" added Sir David.
"It was great to have Cameron's family present and, like me, they were delighted that the University was able to participate in such an event."
Northumbria Police coach John Boddy said that it was a "game of two halves" that was played in the right spirit.
"Sunderland University rightfully were winning at half-time and we weren't even in the game. Second-half we changed things around a little bit and on the balance of play I think we were the better team the second-half and we got the win just at the end." he added.
"Obviously it was all in memory of a colleague that sadly passed away. It was a game that was played in the right spirit by both sets, a bit of banter on the sidelines which went very very well. It was in a nice spirit and it was about raising awareness for the chose charities.
"The support that has been shown in such a short space of time has been phenomenal and I couldn't ask for a better turn out, it's been fantastic."
In total, £734.11 was raised for the supporting charities: MIND NE, Bluelight Foundation, Show Racism the Red Card and Macmillan Cancer Research.
Sunderland University manager James Clark said:
"I think everybody that was here tonight would've enjoyed the game, it was a really good game with chances at both ends, some good football played and I think that's transmitted from everything before and what we need to build on really to make it a success going forward.