Hunter reflects on home hammering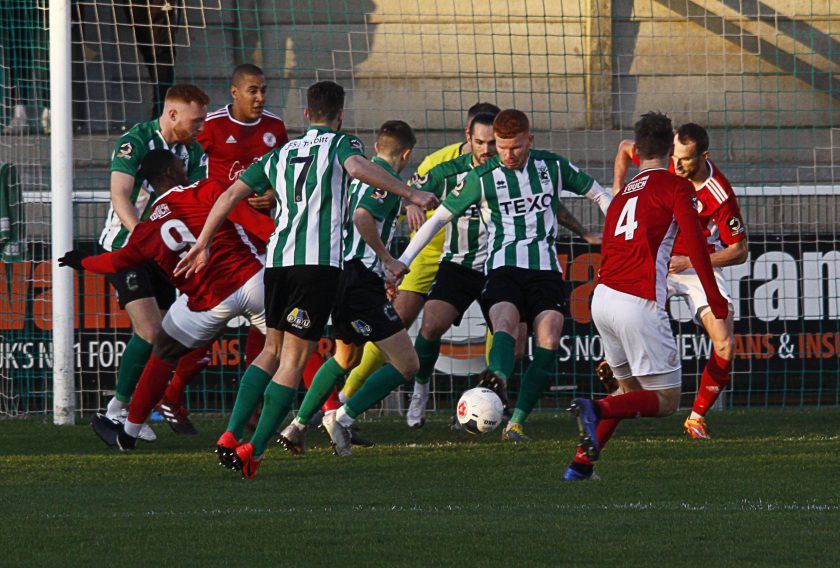 Blyth Spartans were put to the sword against Brackley Town as they suffered a 6-0 defeat which Jack Hunter admits 'can't happen again'.
Despite the thrashing Hunter admits Spartans 'don't fear anyone' as it was their first home defeat since August.
Lee Clark's side were off the pace all game and looked terrified of Brackley's front three as the away side threatened every time they got the ball.
Hunter struggled to control the tempo of the game like he usually does with Brackley not giving him a second to think on the ball.
Hunter spoke of his disappointment after the game as he felt sorry for the fans that paid to watch them.
He said: "What we've shown in the last six weeks is that we're a hungry team, a team that will compete but I don't think we did any of that today.
"I think from the start we were slow to second balls we looked nervous I don't know why and we know it's not good enough."
After going eight games unbeaten in the league Spartans had raised the bar of expectations around Croft Park which they fell miles short of on Saturday.
When asked about what Clark said he added: "As you would expect he wasn't happy but as players, we set our own standards and that falls so short of the standards we have set.
"Like I say we need to put it right and it's about getting ourselves prepared for the next game and we do so."
Spartans travel to Kings Lynn on Saturday in their next league game with the hosts sitting top of the table having won their last five games.
However, Spartans are confident amongst themselves that they can turn this around quickly.
Hunter added: "We don't fear any teams and we shouldn't, but today we looked scared and nervous and I don't know why.
"but it can't happen again it's as simple as that."