Mid-season review: How North Shields have kept their promotion chances alive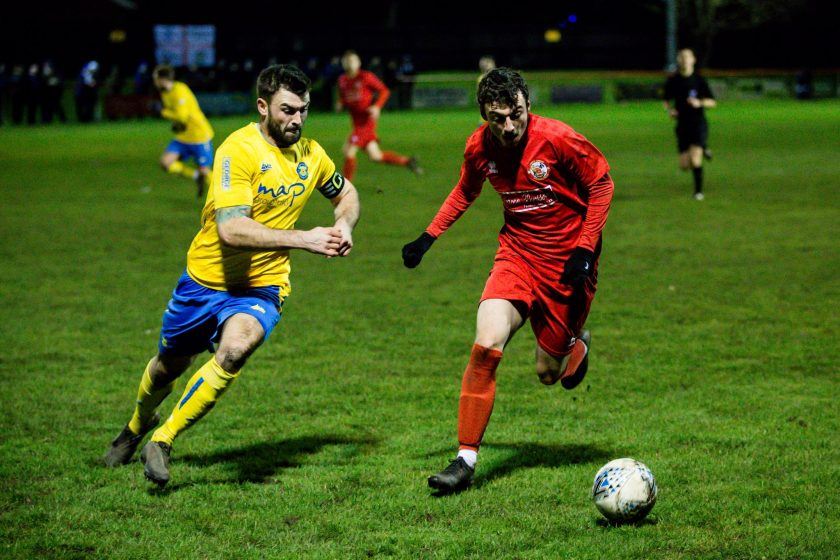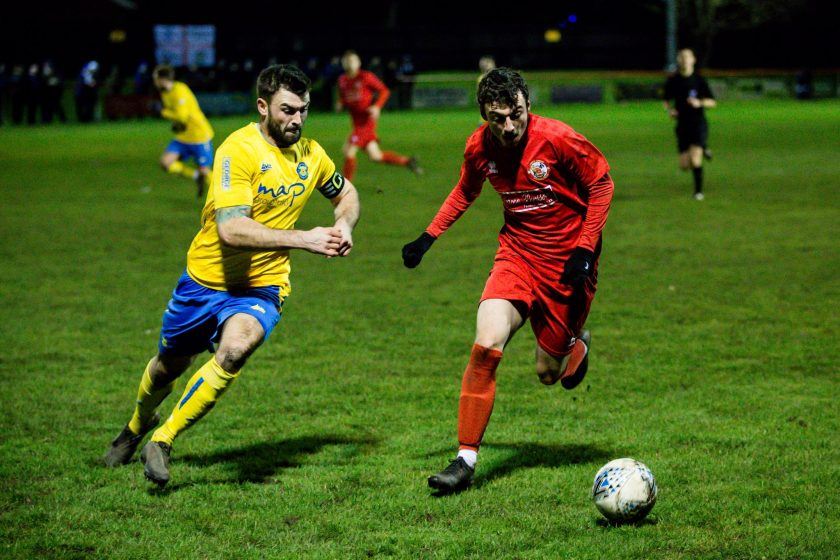 After the first month of the 2019/20 season, North Shields were on course for a bitterly disappointing campaign.
Getting knocked out of the FA Vase and FA Cup at the first time of asking was followed by some inconsistent form in the league, leaving fans to wonder what exactly was to play for.
However, at the half way stage in the 2019/20 season, the Robins sit in sixth place, six points off the final promotion spot with three games in hand.
So how exactly have North Shields managed to do it? Here are five reason how the Robins have transformed their season from one of disappointment to one of hope.
Developing confidence in young players
One of the major benefits of having a manager who also coaches a college team is that there is going to be a steady stream of talented young players coming through the door.
The likes of Cam Cunningham and Paul Van-Zandvliet have developed into important first team players this season, with a number of impressive displays leaving many wondering just how far these two could potentially progress.
And with the likes of Jamie Clark and Josh Skivington, to name a few, consistently performing in Marc Nash's Tynemet College team, the future of North Shields Football Club appears to be in very bright.
2. Player recuitment
The one thing that cost the club last season was that it took too long for Nash to build a side capable of challenging alongside the best in the league.
This season has been a different story, with the likes of Kyle Patton, Nick Cassidy and Paul New all hitting the ground running and becoming fan favourites with their impressive displays.
But with a legitimate chance of promotion up for grabs, Nash has been quick to further improve his already impressive team, adding Callum Patton on loan from Whitby Town before snapping up Callum Smith from last seasons' Division One champions Dunston UTS.
Competition can only be a good thing and in this North Shields team, players will have to be playing their best football to make the starting eleven.
3. Growing crowds
Last season, largely due to the clubs inconsistent form, fans began to stay away from games, with crowds dipping to as low as 215 at times.
Fast forward to this season and those fans seem to be returning in their numbers, with most attendances reaching well above the 300 mark.
The level of support has made a real impression on the playing staff, with a number of them commenting on how much fun it is to play for North Shields now.
4. An impressive run of form
Mid September was a really challenging period in the Robins' season, having fallen to poor defeats at the hands of Stockton Town and Hebburn Town.
Those poor results almost seemed to galvinise the squad as the 3-1 away loss to league leaders Stockton Town on September 18 was the last time North Shields have lost a game.
Since that day, the Robins have won nine and drawn two of their last eleven games, making them one of the more in form teams in the league.
5. A new leader
At the end of last season, long-term captain Kevin Hughes retired, leaving a massive hole in the North Shields line up. Nash was quick to react in the summer, appointing fan-favourite Adam Forster as his replacement.
A popular choice on and off the pitch, Forster is most well known for scoring the winning goal in the 2015 FA Vase Final against Glossop North End.
And despite missing a fortnight with a seperated shoulder, the new Robins captain has been an ever-present, leading his teammates with several impressive performances in the heart of midfield.
And at only 26 years of age, the Robins supporters will likely be seeing Forster leading the team out for many more years to come.