The Class of 19/20: Team Sunderland Elite Athletes take centre stage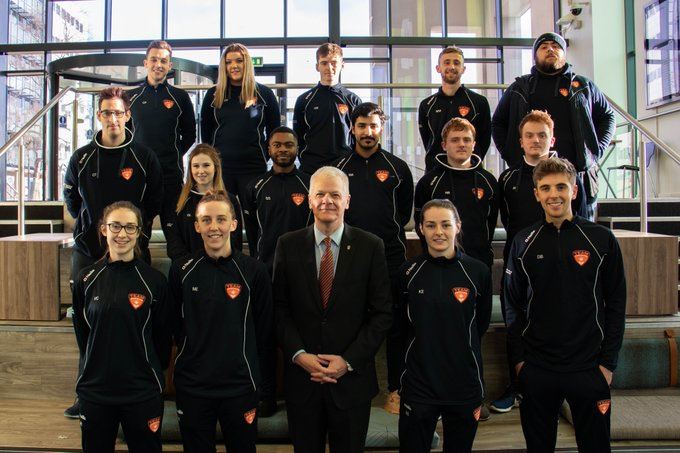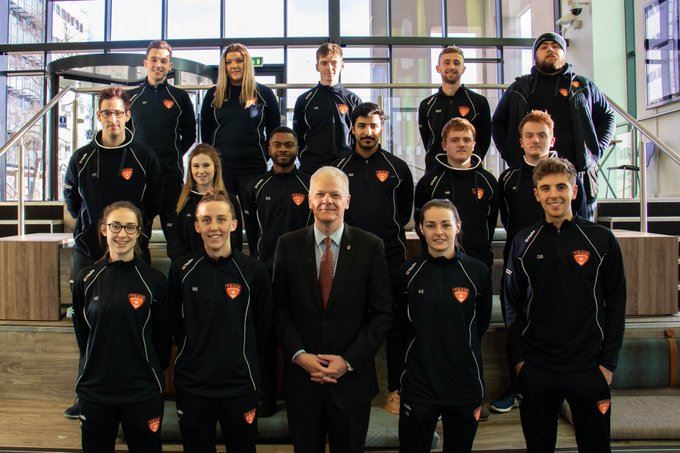 Team Sunderland introduced their Elite Athletes in a promotional event at CitySpace for the 2019/20 season.
The Elite Athlete Scheme, comprising of 21 students from the University of Sunderland, has been running for a number of years, contributing to the development of athletes such as England Ladies fly-half Katy McLean and Newcastle Falcons player Simon Uzokwe.
The scheme supports students performing in higher level sports through financial and nutritional means, as well as providing elite strength and conditioning training.
Vice-Chancellor Sir David Bell described the scheme as "inspirational" in helping students to balance their academic studies while pursuing sports at the highest level.
And it appears to have been widely received by the students benefitting from the scheme:
"It's taken the burden off me in terms of financial pressure when it comes to paying for shoes, training camps" says 800m runner Michael Wilson.
"The facilities and the access we have at the university is brilliant as well with S&C and the gym", he added.  
Linebacker for the Sunderland Spartans Conner Rimmington added to this by saying:
"It's been really good actually because I've been on similar programmes at two different universities before and this one is the best in terms of how it's set up and how easy it is to access the perks of the program."
The funding provided by the scheme is also a welcome gift for cash-strapped students looking to gain an edge in their chosen sport with the best possible equipment on the market.
Golfer David Bingham, who has won back-to-back North of England golf titles, mentioned this aspect of the scheme as being extremely beneficial for him.
"I was able to get some new kit as the kit I had was quite old and it's expensive to replace, so with the funding I was able to upgrade, although I haven't had a chance to use any of it yet!" he said.
Jockey Olivia Lyall said she used the funding to "buy equipment to ride my horses."