BUCS Championships 2020: Medals for Team Sunderland in Karate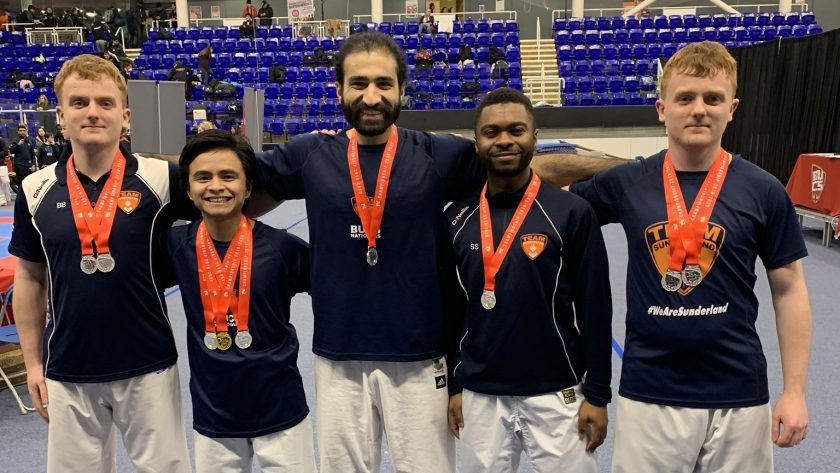 Team Sunderland Karate picked up a Gold and two Silver medals across the weekend in both Kata and Kumite.
Sufie Kudien collected Gold in the Individual Kata with a fantastic display, and a team comprising of himself and twins Brett and Ross Billingham collected Silver in the Team Kata, narrowly losing to an impressive Nottingham side.
"I thought the competition went very well, everyone came away with something" said Brett Billingham.
"We were very lucky to have a team that wanted to do well, not just for themselves, but also for each other."
The trio also performed admirably in the Team Kumite, collecting a Silver medal after being joined by fellow teammates Salim Salim and Mohammed Attia.
"The support rom the university and two great coaches created a really enjoyable atmosphere" added Billingham.
"This was mine and Ross' last year at BUCS, but I hope the team continues to do well in the future."