The financial difficulties of non-league clubs during a pandemic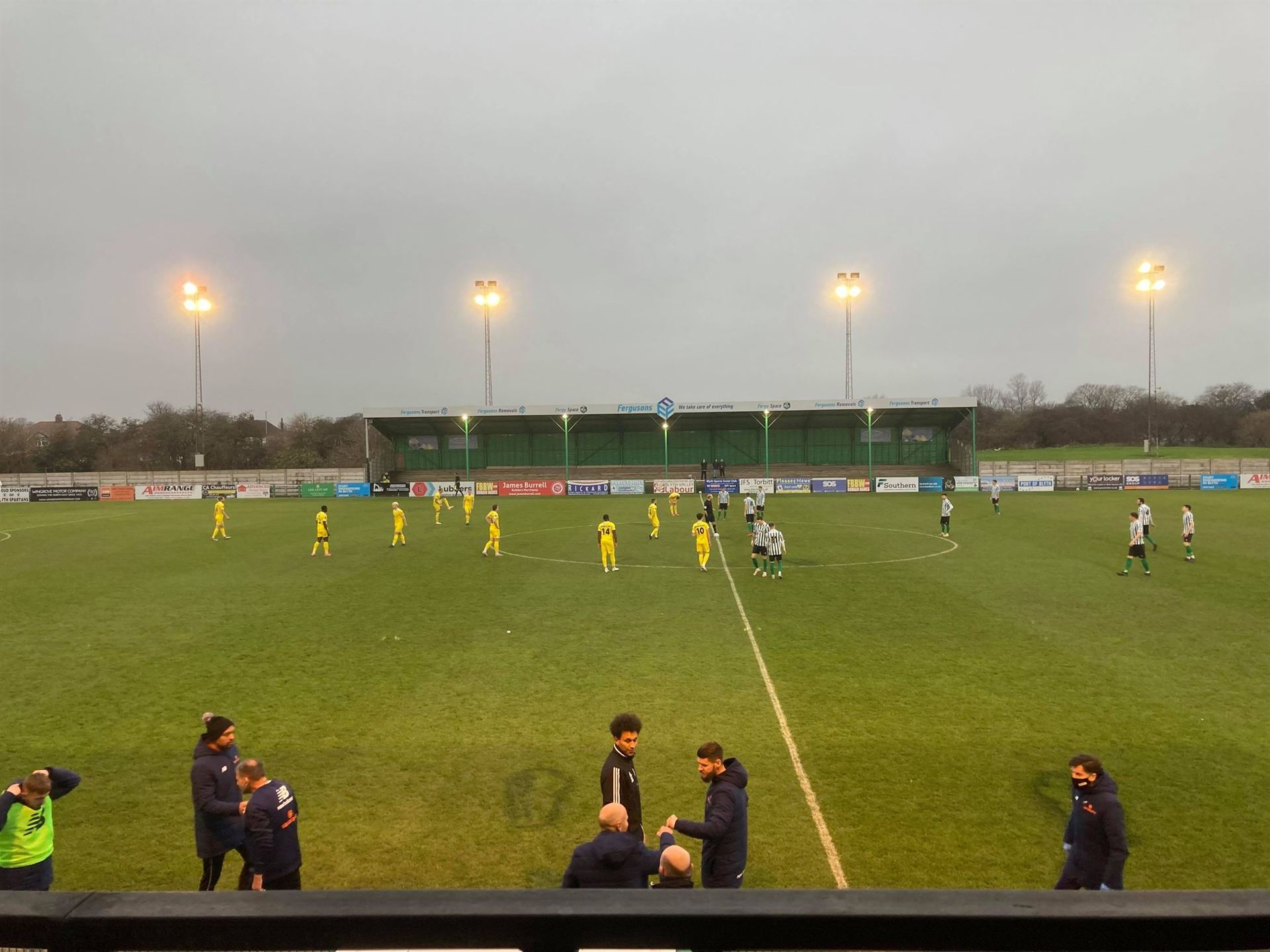 Blyth Spartans chairman, Tony Platten has told SportsByte that the club are in a 'good financial position' and will get through these tough times.
The long-serving chief has expressed that there has been "help given by the league" which has allowed the club to stay afloat but there are other challenges that will surface in the near future.
"We've obviously lost a lot of money this year due to there being no crowds. At our level fans are everything for the club, not from just a financial view but from a playing point as well, they make the players go to that extra level with the atmosphere," Platten said.
When it's full, Croft Park really can be an intimidating place and that has always been apparent with the cup runs of yesteryear when Spartans beat Football League sides such as Shrewsbury, Hartlepool and former Premier League side Bournemouth when the Cherries were playing in League Two on the brink of bankruptcy.
In 2020, Croft Park has been deserted due to the ongoing Coronavirus pandemic, but there is light at the end of the tunnel where fans are concerned.
Platten said: "Hopefully on the 16th we'll drop back into Tier 2 which will allow us to get the fans back in. We're starting off small and only letting a certain number to align with social distancing. Unlike some clubs in our division, we must adhere to the rules if we want this to disappear.
"It's been a shame that we've travelled to other parts of the country and fans have been allowed in there due to their tier, it has been a disadvantage but there's nothing we can do about it."
Aside from football, the club run a successful social club on-site which allows the local community to use it as a watering hole or to host special occasions and events.
"There's been a lot of money lost this year due to the pubs being shut and special occasions being banned due to social distancing. We were fully booked over the summer with events and they've all had to be cancelled. The amount of money that is made from there really helps the club out so it's a huge shame that we've lost it."
However, the club have been helped out by the Vanarama National North League.
Platten said: "The league have helped us out massively and I would like to express our appreciation. They managed to get a funding deal with the government which helped with costs and losses that were made by having no fans.
"The funding however does finish at the end of December but hopefully then we'll have fans back."
Spartans currently sit at the bottom of the league and even after getting several players in, the results aren't improving.
Platten said: "Because of our location, we have a fairly limited catchment area compared to rest of the teams in our league. We've also had six injuries which include both forwards that we signed recently and it's difficult as we need to pay wages for injured players but then get other players in and pay them till our injured ones get back.
"That's a challenge in itself as other clubs in our region such as Northern League clubs are still in the latter stages of the FA Vase so they won't let players go. It's simple, Our aim this season is survival. We must start to get points on the board if we want to do that."
It's not all doom and gloom though as there is still a lot of time left this season and there is only one team relegated from the league this year. Tony also put on record that there is a number of plans for the future to make the club more community based.
"We've been backed by our local council to push forward with plans to make changes at Croft Park by creating a new stand where the current Ferguson stand is (opposite main stand).
"This will allow us to create space underneath to provide changing facilities and toilets which will couple with a new artificial 3G pitch that is planned to be installed on Broadway field (located on the outskirts of the boundaries of Croft Park). We've also got a new site for our juniors which can only be beneficial to the club in the future."