Preview: Whitley Bay Warriors vs Blackburn Hawks 1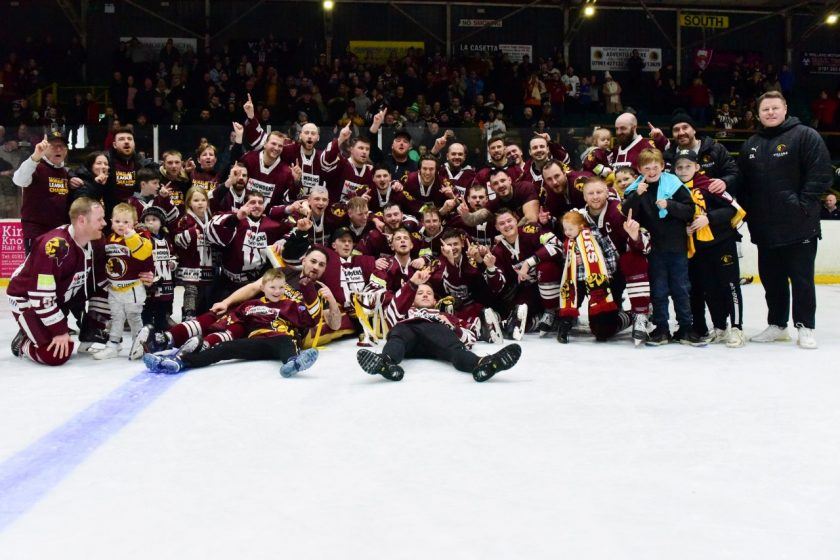 Whitley Bay Warriors are set to face Blackburn Hawks 1 in the final game of the regular season despite other sports postponing their games due to the Coronavirus pandemic.
It has been a fairly mixed week for the Whitley Warriors. They suffered their first defeat of the season in regular time, 13-3 against Solway Sharks last Sunday, bringing their total losses up to two.
Reflecting on their game last week, Paul Matthews, General Manager, Whitley Warriors commented:
"The game against Solway is irrelevant to us. We were missing at least 5, senior players, before the game plus another 4, after penalties were handed out like sweets to a child in a candy store. The game was a farce due to the officiating and Solway's lack of respect in my opinion."
The North Tyneside team finally got to hold their league trophy on their home ice last Sunday, a silver lining after their heavy defeat.
Commenting on the big moment, Matthews said:
"We got what we deserved, the table does not lie. We are the best team in the league and proved it over the course of the season. We said at the start of the season 'take it game by game' and that is what we did. Due to circumstances, the league should have been won on the 16th of February but we accepted a game that couldn't be played due to weather conditions.
"All in all we were delighted to lift the trophy last weekend in front of our amazing fans."
Warriors have a good record this season against the Hawks, winning both meetings through the season. Going into this weekend, it is no doubt that Whitley Bay will be wanting to bounce back from their defeat and end the season on a high note going into the playoffs.
Can the Warriors make it three for three?