"Life is about learning and he's good at that" – Former Wolves scout on Sunderland new boy Dion Sanderson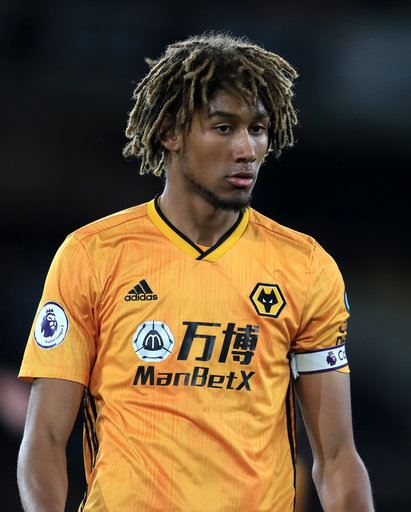 Reminiscing on the summer of 2009, Bob Bennett, Wolves' former Head of Local Recruitment recalls his first meeting of a certain nine-year-old Dion Sanderson.
"My first memory of Dion was when I was presenting trophies at his team's end of season awards, he immediately caught my eye.
"He had a good athletic appearance about him for his young age, and the fact that I was presenting him individual awards confirmed to me that he had impressed others that season."
Bennett, who is now retired from his role, prided himself on knowing Wolves' squads and identifying the types of players needed in order to strengthen them, and later that summer recommended Sanderson to Wolves' academy.
"I believe that the hours spent at the academy improved him technically, also his level to compete at a faster tempo.
"To be in the system that long, to keep on impressing and getting the opportunity to sign further contracts, proves that he is well thought of."
Sanderson's progression through the ranks led to him being included in Head Coach Nuno Espirito Santo's pre-season squad in 2019, he would feature in both games as Wolves beat both Newcastle and Manchester City to win the Premier League Asia Trophy held in China.
He would feature one more time for Wolves in the League Cup before spending the second half of the 2019/20 season on loan at Cardiff City; he made 10 appearances for the Welsh club and helped them claim a Play-off spot.
"Cardiff were reportedly keen to bring him back after a successful loan there."
As well as being impressed by his on field ability, Bennett mentions that Sanderson is also a good man off the pitch too.
"Dion is a credit to his family, a well-mannered boy. When he made his league debut for Cardiff, he sent to me next day a 'massive thank you' message for what I have done for him.
"Sunderland will have a player committed to them, good in character and personality, and let's hope they will help each other.
"As for how far he can go? I don't want to put pressure on Dion to say how far he can go. Life is about learning and he's good at that."
Sunderland fans will be hoping that Sanderson's loan spell is successful as his last, with the club fighting for promotion to the Championship at the third attempt.
And if Bennett's insight is anything to go by, they have added someone who is definitely up for the challenge.